Regal Cinemas Uses Vine to Get People into Theaters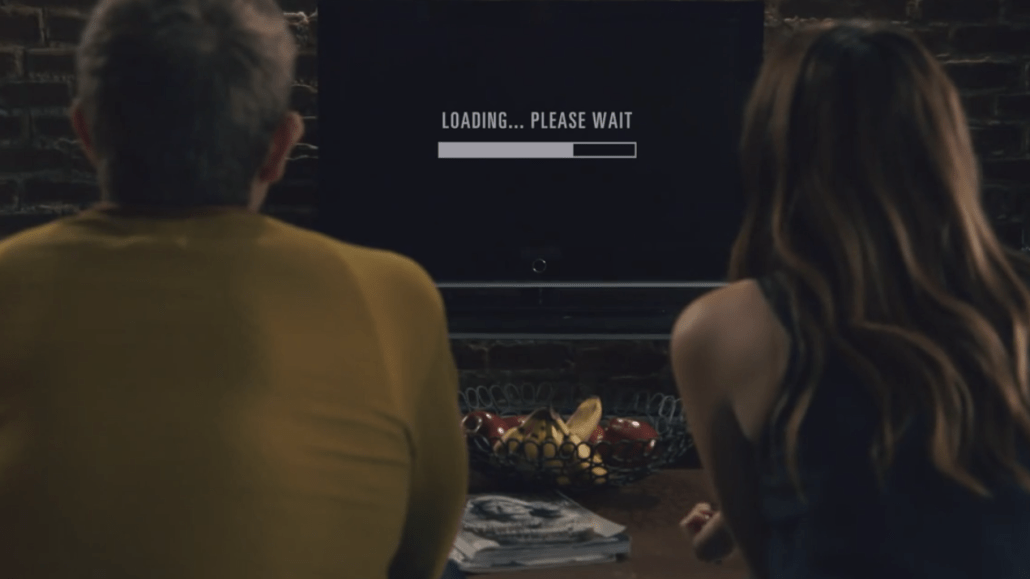 Crappy Wi-Fi and annoying distractions do not a date night make. That's why movie theater chain Regal Cinemas has launched a series of two-minute YouTube spots called "Date Night Fails," featuring some of the most popular people on Vine to remind you how uncomfortable dates in a home setting can be and why theaters are still better.
Perhaps surprisingly, moviegoing was up by more than 5 percent last year. Regal Cinemas, which has 575 theaters in 42 states, wants to keep it that way. Toward that end, the theater chain tapped Something Massive's content division, "Massive Micro Studio," to make short videos filled with awkward at-home movie-watching scenarios to strike terror into the hearts of homebodies.
In one spot called "Lesser Movie Titles," the insufferable "Vince," played by popular Vine-ographer Jason Nash, insists that he and his date watch one of a long list of off-brand knock-off movies. He rattles off horrible-sounding movies, such as "Under the Tucson Sun," until the date cracks and flees his apartment. In another, "Loading," Vince does battle with a dreaded loading screen and, subsequently, his date's mounting frustration.
There is something inherently ironic about using stars of six-second Web videos to market the feature-length movie-going experience. But Regal Cinemas is savvy enough to tap Vine-makers with many followers in exchange for even more exposure.
"A lot of physical comedy happens in six seconds," said Rebecca Coleman, founder of Something Massive. "Six seconds makes it so that you have to get across your point quickly."
Vine also has the potential to reach exponential audiences. For example, Jimmy Kimmel has around 3.2 million followers on Twitter, though he is still 200,000 followers shy of  Brittany Furlan, one of the hired Vine actresses for the campaign. 

"Vine has this niche community that seems to be right for experiencing entertainment and is more tightly positioned to drive people an entertainment experience," said Coleman. "The followings on Vine are rapid. Hundreds of people copy Vines and share them through re-Vines or retweets, and there's no mechanism for sharing like that on other platforms."
Each Viner chosen for the campaign had a following of between 250,000 to more than a million on the platform and will be making and sharing new six-second clips to further the campaign on their own accounts.
The YouTube spots will be played across Regal Cinemas' various social channels, including Facebook and Twitter. Some of the spots have already accumulated upwards of 30,000 plays on YouTube since launching last week.
Watch "Lesser Movie Titles" below:
https://digiday.com/?p=54747