'We realized we could pull it off': 2 years in, Bayer is on track to take all digital media buying in-house by 2020
October 18, 2019 • 4 min read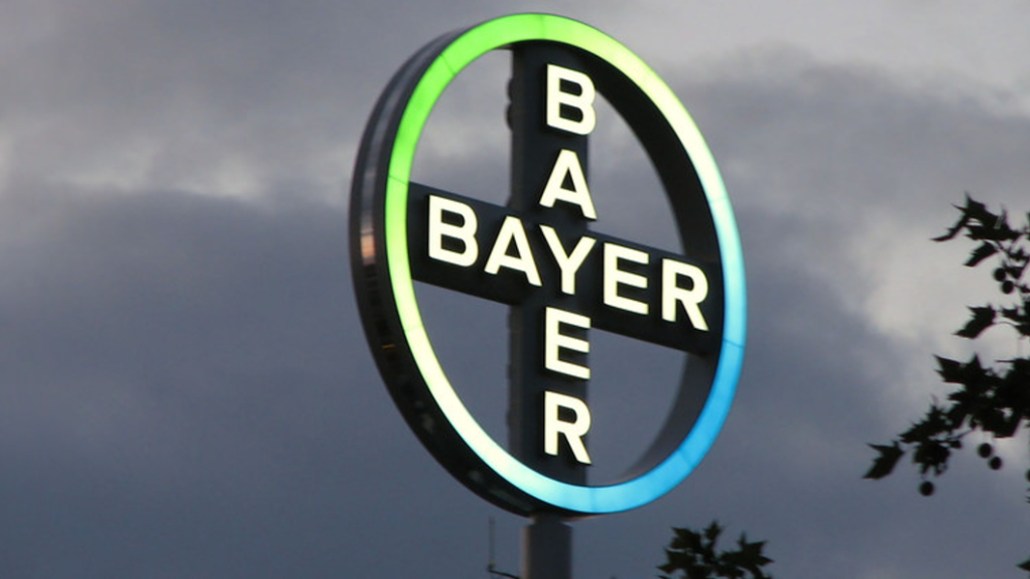 Bayer didn't bring programmatic buying in-house on a whim. The company, which is now in its second year of running programmatic, search and all digital analytics in-house, is on track to have its team run all of its digital buys internally by the end of 2020. 
Having that end goal in mind has been a major part of the company's success when it comes to going in-house, according to Josh Palau, vp of media strategy and platforms at Bayer. Before moving programmatic buying in-house, the company had spent time with data, technology and media partners setting things up so that it was ready to go. 
"We didn't say we were taking it in-house and then spend the next six months figuring out who we'd work with," said Palau on stage at Digiday's Media Buying Summit this week in Key Biscayne, Florida. "No, we had everything in place. We had done all the groundwork. We realized we could pull it off because we had everything in place." 
That said, the company didn't simply stop working with its media agency, Mediacom, and start running programmatic all on its own. Bayer contracted MightyHive to help with the transition with a plan to end that contract after the second year. Within that contract, an "attrition model," where MightyHive would take people off the Bayer business as Bayer built up its staff, was outlined.  
As previously reported by Digiday, running programmatic in-house saved Bayer between $10 million and $11 million in costs in the first six weeks of doing so. Palau declined to share if the company has since saved more on costs or how much it is currently spending on programmatic. 
Being in-house has changed the way the company allocates its brands' media budgets. Overall, the company's digital spend is up 40% from a year ago, which had the company spending roughly 40% of its dollars digitally and 60% on television. Next year, Bayer's digital spend will be higher than its TV spend. While Mediacom still runs TV buying for Bayer, the company is in the process of bringing all of its TV media data in-house as part of a push for its internal media strategists to have a more active role in holistic channel planning.  
In-housing has also given Bayer the ability to quickly handle problems that might come up with a buy. For example, Bayer has halted some buys when CPMs increased without a clear reason for why that increase was happening. That's something that would have taken the company much longer to do when those buys were placed by its agency, as the agency would have to realize it, figure out what's going on, let Bayer know and then do something about it. 
Palau has made sure that Bayer's in-house team doesn't sit in a separate wing of the company away from the brand teams. "We are not a cute little group on a separate floor with Nerf guns — we do have Nerf guns — with a special name that no one knows about," said Palau. "If we're not embedded in the [full brand] team[s] there are two things that happen. First, we're not going to be good at our jobs because we're not going to fully understand the consumer, and that's a big problem. Second, the brands will see us as this separate group and that makes us no different than the agency." 
Currently, the company is piloting an organizational model with two brands where those brands now have a dedicated media person, search person and a programmatic person. "I'm placing a bet that that programmatic person will be much better at their job and much more effective for the brand if they understand the customer," said Palau. "If you look at an in-house model where you separate yourself from the brand, you make broad decisions because you don't understand it, you don't understand profit, the P&L, why Walmart moves your stuff around the store all the time. Being in the brand creates an education between both [sides]." 
In-housing programmatic is also having an impact on creative as the company's in-house team is more integrated with its creative agencies than it has been in the past. Bayer will give its creative agencies a look at the types of people its brands are going after and ask for creative built against those audiences. 
Overall, Bayer is still in the process of figuring out how to handle a growing in-house team. The company now has a dedicated HR person focused on hiring talent for the in-house programmatic team. Palau declined to share how big the team will get but said, "It will be as big as it needs to be."
"This isn't a trend, isn't a fad, this is a pivotal shift in our industry," said Palau. "This is something that more and more brands are taking on."
A previous version of this story said Bayer was in the second year of taking programmatic in-house. It has been updated to include search and digital analytics. 
https://digiday.com/?p=349900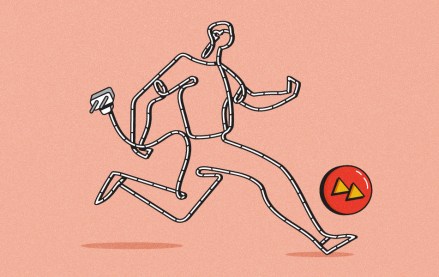 September 22, 2023 • 4 min read
Women's sports are having a moment. Brands, media companies and agencies are looking to get in on the action.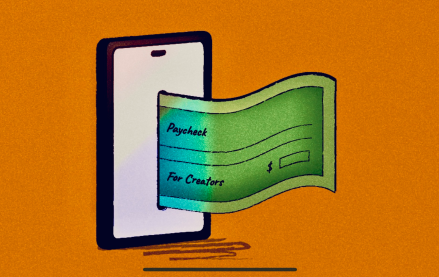 September 22, 2023 • 6 min read
The Hollywood strikes were supposed to be a game changer for many of them, but the situation hasn't quite lived up to the hype.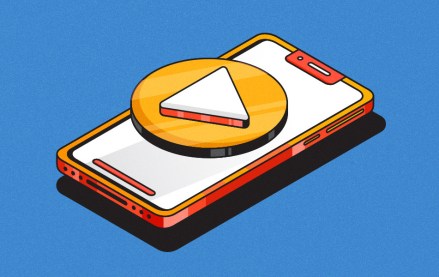 September 22, 2023 • 5 min read
Given the rise of short-form video, agencies that focus on the format, rather than specific platform expertise, will reap the rewards.