Ready for lift-off: How Airbus amassed 894,000 followers on Instagram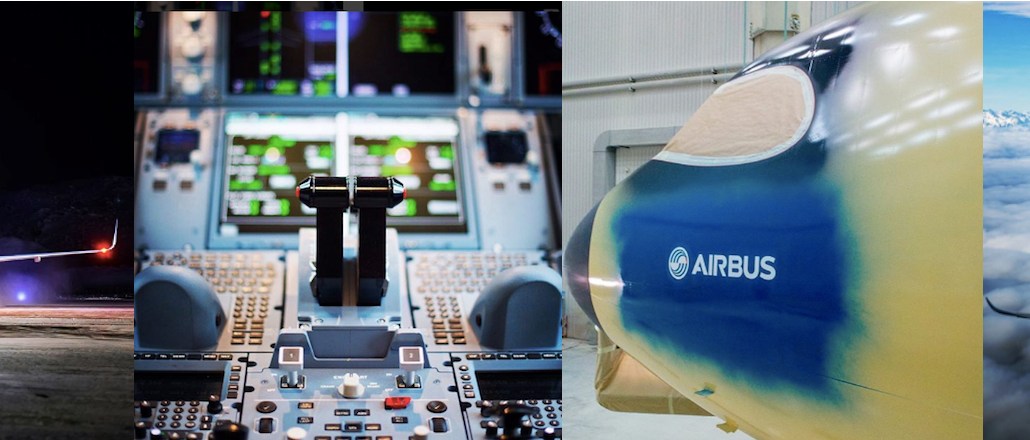 When you think of successful content on Instagram, travel probably comes to mind. But the planes themselves? Unlikely. European aircraft-manufacturer Airbus is out to change that.
Under the watch of social media manager Anthony Rosendo, the company has grown its Instagram audience to 894,000 followers, more than double the number it had at the beginning of 2016 (around 400,000). Its main competitor, Boeing, has 285,000.
"The account was launched in 2013 to support a marketing campaign, but then there was a slow period with no real strategy," said Rosendo. "When I took over the job, I realized we were sitting on a goldmine."
About that goldmine: As Airbus has its own in-house photographers and videographer, Rosendo has a glut of Instagram-friendly content that no one else can create. And for its primary audience on Instagram (aviation geeks), this exclusive look inside the company, chock full of so-called plane porn, is exactly what they want.
"When you want to optimize reach, you need to be audience-centric. Know what they love, and give them what they love," Rosendo said.
The brand experimented with #tbt shots and pictures from the factory floor but found it lagged in screensaver-worthy photography. People want newness, beauty, literal blue-sky thinking. Now, air-to-air shots are among the channel's top performers, as you might expect. But there's also an interest in the minutiae; cockpits and sharklets — the specialized wingtips on its planes — are favorites. While the brand previously avoided captions, now it adds context about each image with trivia.
"We decided to show people what it takes to be in the next generation of aircrafts; it's really different to what airlines can do," Rosendo said.
While many brands are now incorporating user-generated content into their feeds, Rosendo explained that the brand's early experiments there weren't impressive; it jarred with the usual glossy, aspirational content. Instead, the brand is placing user-generated content elsewhere. Its website, iflyA380.com, is illustrated by content taken from passengers on Instagram, for example.
"For brand image, Instagram is a platform we want to leverage, but on the other side it's a precious source of feedback," he added. And because the brand is so visible on Instagram, people are more likely to share and tag the company in their own shots.
The brand uses social listening tools but also works manually to find what customers like and don't like. This feeds into the kinds of content it posts but also provides helpful feedback to the minutiae of its products. Having noticed that videos receive more comments than images, the brand now plans to post more video content based on issues it wants feedback on.
Airbus, which also has separate accounts for its helicopter, space and HR efforts, has five people on its social team in total. As its channel is a brand play, Rosendo's priority remains reaching as many people as possible.
To this end, the brand has been experimenting on both Instagram Stories and Instagram Live on an ad-hoc basis. Rosendo said this is mostly around tentpole events like aircraft delivery ceremonies (which is a thing). It's an opportunity to deliver behind-the-scenes content that's less polished than its main feed.
"We do not do it to fill the gaps, but when we are in a quiet period, we want to keep a constant voice and be constantly present," he said.
"You don't need team of 10 photographers to be successful here. It's all about grabbing the moment and having a mix of high-quality content. Deliver what your audience likes, not what other departments want to push."
https://digiday.com/?p=222402