'Reach a totally different audience': With Sundance virtual once again, marketers pivot to online experiences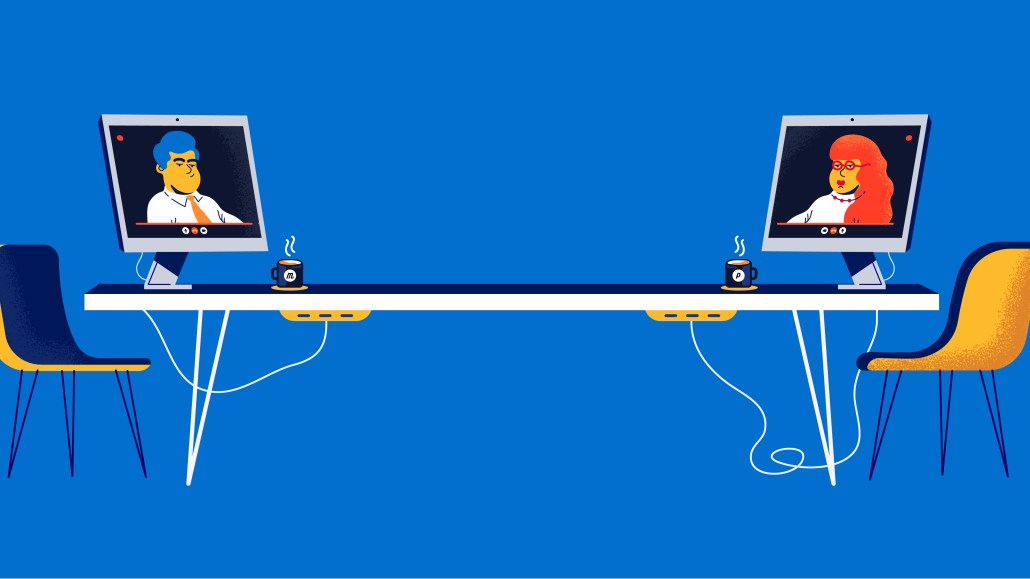 Film industry execs, filmmakers, actors, industry insiders and film devotees aren't flocking to Park City, Utah this year for the Sundance Film Festival. Instead, they're once again tuning in virtually via the festival's custom platform, Festival.Sundance.Org, for the 38th annual Sundance Film Festival, which will run from January 20th to January 30th.
Until earlier this month, this year's Sundance was meant to be a hybrid festival with attendees returning to Park City to participate in-person as well as virtual elements for attendees to tune in online. The Omicron surge, however, made festivals organizers as well as brand sponsors like Acura and Chase Sapphire, to retool their plans to be fully virtual.
"We had always planned on a hybrid festival," said Mary Sadeghy, head of corporate partnerships at Sundance Institute. "We had all hoped and looked forward to gathering in-person in Utah this year but had planned to activate online [as well so] making the shift [to fully virtual] was relatively seamless."
Last year's virtual festival had "a total audience views of more than 600,000 — 2.7 times (168%) more than in 2020," according to Sundance figures. The non-profit added new sponsors including DIRECTV, XRM Media, Aflac, Michelob ULTRA Pure Gold, Rabbit Hole Bourbon & Rye and Shadow and Act to its roster of brand partners this year.
Brand sponsors' activities will once again appear on the virtual Main Street — where brand sponsors typically show up in Park City — with additional content like panels and Q&As with filmmakers, actors and creators for attendees to watch as well as trivia nights and invite-only parties.
Acura is sending out "Watch Party Kits" to some attendees with snacks and swag to make the virtual festival more like the in-person experience. The carmaker will also work with influencers to deliver some kits in-person with Acura vehicles as well as send some kits to current Acura owners, according to Meliza Humphrey, senior manager of Acura Marketing.
"We've had to pivot a lot of events to go virtually," said Humphrey when asked about making the pivot to virtual this year for Sundance. "It can be done. We've realized we can reach a totally different audience, many more people by going virtual."
Marketers and industry execs say that planning for hybrid events will be the norm this year. "Given the great unknowns through this next phase of Covid, marketers have to continue to plan for virtual-first," said Mack McKelvey, founder and CEO of SalientMG. "There's no concrete date for in-person to resume."
McKelvey continued: "We've had two years to develop strategies to maximize virtual events and we should continue to embrace and iterate on those strategies to maximize the events as much as possible."