'Quickly turning on a dime': How Cadillac steered its advertising through the coronavirus crisis
September 30, 2020 • 6 min read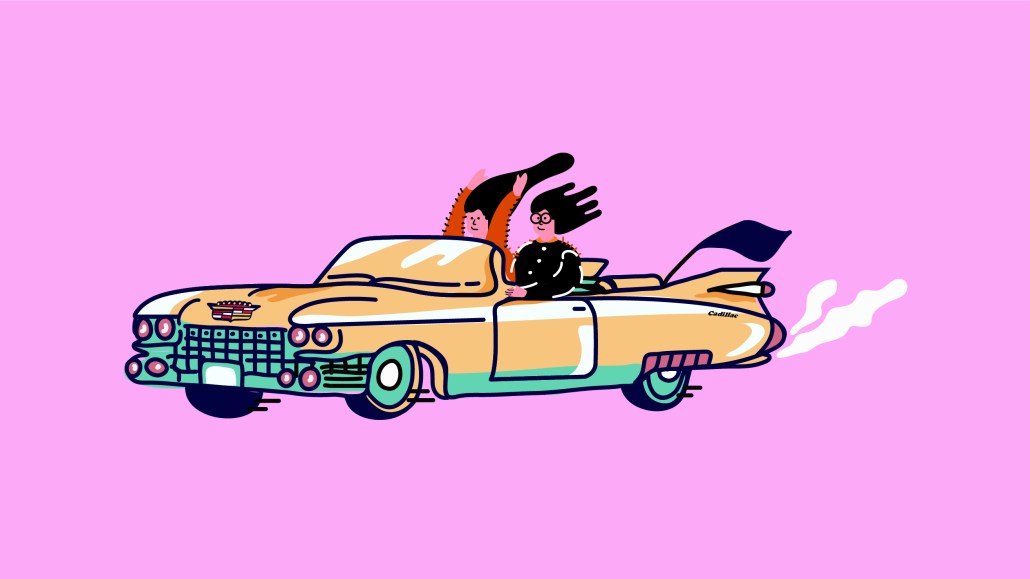 Ivy Liu
The coronavirus crisis has presented a challenging and bumpy road for automakers over the past six months.
With lockdown restrictions in place, dealerships shut and production was disrupted. Traditionally big spenders on TV advertising — and with commitments sometimes tricky to wriggle out of — many automakers quickly pivoted their TV campaigns to focus on financing options and other supportive messaging. But many car companies then reduced their advertising outlay as soon as they were able to.
Automotive advertising in 10 key global media markets is forecast to shrink by 21% in 2020, according to media agency Zenith. However, Zenith also predicts a bounce back in 2021 and 2022 as consumers — many likely to still be leery of public transportation — take action on delayed purchase decisions.
Melissa Grady only became CMO of the General Motors-owned luxury automaker in September last year, a promotion from her previous position as head of media and performance marketing. Speaking to Digiday, she explains how Cadillac shifted its media mix throughout the crisis and the metrics it uses as it bids to restore the brand back to its glory years. This interview has been edited for clarity and length. 
You became Cadillac CMO a year ago — dare I say a turnaround job. What kind of key objectives did Cadillac set out for you when you moved into that role? What excited you about it?
What I didn't understand as much coming into the role were two things. Number one, how focused on innovation, [General Motors] is and how they're able to, as a very large company, put teams in place and move very nimbly. And the other thing was learning about Cadillac. What we've always been so clear about Cadillac is the outstanding style, the innovation that is woven in Cadillac DNA from their start — in the early 1900s having the first electric starter, all the way through to today when we have the first truly hands-free driving.
When we look at where Cadillac has been over the past 20 years or so, versus where they've been over the past 120 years, there's definitely been a little bit of a trough that we needed to come out of. If you look at us now, we have an all new lineup. We've done some consumer testing and right now it's really testing as the ultimate iconic lineup. We have sedans, we have SUVs. We've got the product lineup that now kind of backs up the brand heritage that we have. Now we're moving into being GM's lead in electrification.
I don't really look at [my job] as a turnaround, but rather, I look at my job as helping everyone to understand the brand that Cadillac really is.
How do you feel Cadillac as a brand is performing?
The key to [what] a brand really is starts with the product. We have the product to back it up. There's an almost insurmountable mountain to climb if you're trying to create a good brand off a bad product. If you just look at the past year, across our product portfolio. We've won several JD Power, and IHS, and more awards.
The product is there, and it's really about getting the energy and the boldness of Cadillac out and really helping people understand what our product portfolio is.
When we look at the metrics that we track internally, things are moving in the right direction.
What are those metrics?
We track brand opinion and consideration. I looked at internal research that we have on what metrics really drive future shareholder value and future share…to decide on some of those [metrics].
One of the things that has been a little bit of a North Star for us: There was a research study …that [found] brands going into the recession, who had stronger brands — tracked by opinion and consideration — it took longer for them to dip. And they came back faster.
A global research study from Kantar found that 60% of businesses reduced their marketing spend during the coronavirus crisis. Have you maintained or increased your spend?
We really started looking regionally at certain metrics on where some of the hotspots were at the time [and] where our inventory was. We built a model and based on that we were advertising and leaning really strong into addressable media.
The most important thing that we were tracking during all this was consumer sentiment and consumer reaction to things.
On March 13 … we pulled all of our advertising off TV. We had just launched [a campaign] at the Oscars. I loved that campaign, it was full of energy, full of life [and] about how you push through and make your dreams come true in life. That was not the message that anybody needed to be hearing at that moment. We pulled off here and quickly pivoted into what was early pandemic advertising,
We changed our advertising about every two weeks going on through the pandemic. Collectively as humans going through this whole thing … we needed very different things in week four, as in week one.
We shifted to online a lot. We have something called Cadillac Live, which is sort of like a personal auto show. You call into the studio that has all of our vehicles, and we have product specialists who can walk you through any of the vehicles in our lineup, right down to if you want to see how much headroom there actually is in the third row of the XT6, or how your stroller is going to fit in the back
Looking towards the end of the year and 2021 — it's clearly a really unpredictable time — how are you planning for that uncertainty?
One of the things that's been so amazing to me [was] — we know throughout history the human spirit perseveres — to see how everyone just came together in the middle of a global crisis and work to get our get our suite of things together for [the] 'we have your back' [campaign and] get the advertising out the door. We've really learned in all this how capable we are of quickly turning on a dime.
As we look at the rest of the year — we have our brand campaign [for the Cadillac Escalade, starring actress Regina King]. 'Never Stop Arriving' is about a state of fearless evolution. It's an ever so slight twist on where we were because … we all grew during this time as brand. We keep moving forward, we keep evolving, we're not defining ourselves by anything we've been but what we know we can be.
In a time when there's a pandemic, in a time where there is a social unrest that we know needs to be addressed head-on, we are going to fearlessly evolve and meet that.
Regina King [is] such an icon. She started as a TV actress, moved into film. She's an Oscar and recent Emmy winner. She's making her directorial debut. It was the evolution of her story over this past year as well and she's been very vocal on her position — in the Emmys she was wearing the Breonna Taylor t-shirt with "Say Her Name."
We're moving forward in a way that to us feels like the right path, both for the Escalade as it comes to market and as we're really starting to lay the groundwork for our move to electrification.
Help us make your experience with Digiday even better by taking a quick survey. Respondents will be entered to win a $25 Amazon gift card.
https://digiday.com/?p=378598
September 27, 2023 • 10 min read
Digiday+ Research assesses how brands and influencers are using Shorts to reach new audiences and what types of Shorts videos create the most buzz for marketers.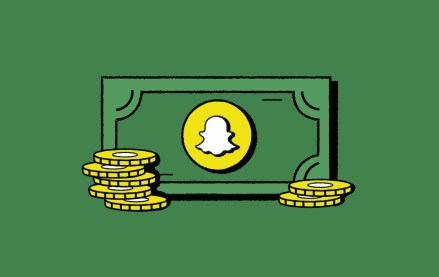 September 27, 2023 • 4 min read
Yesterday, Snapchat marked its return to in-person agency roadshows, sending company representatives to Horizon Media's Manhattan office to showcase a Snap-designed video game intended to capture the essence of what it's like to work at an agency — and how Snapchat can be part of the process.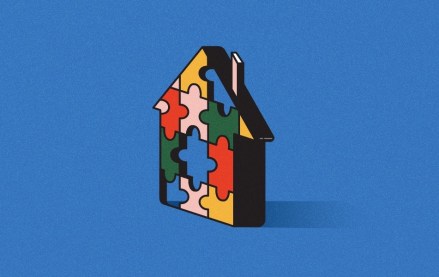 September 27, 2023 • 5 min read
As in-housing settles in as a mainstay, some marketers push for complete control.