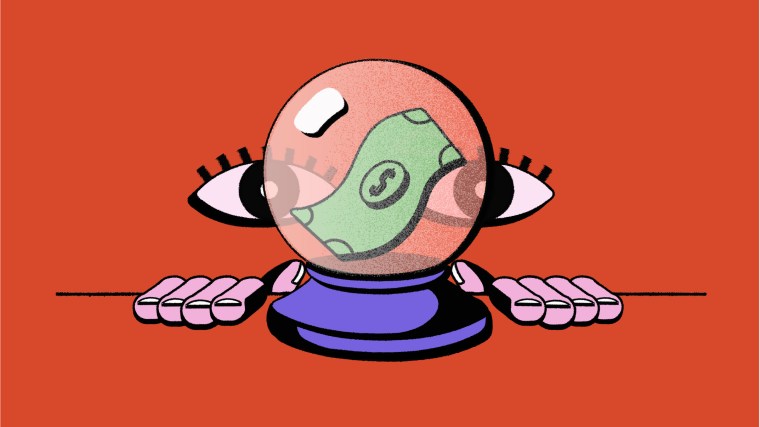 Ivy Liu
December 1, 2021 • 9 min read
•
•
Summarizing current trends in programmatic marketing isn't so much a case of analyzing the state of play as it is a valiant attempt to keep score of 15 different games simultaneously. This action-packed year has been full of anxiety, excitement, challenges, and hope, but as we close out 2021 there are several predominating themes.
The search for post-cookie solutions rumbles on, with too many competing solutions to count — we've counted over 100 to date. Right now, it's impossible for the industry to settle on one coherent path forward, but 2022 will bring new proposals and much testing and learning. The ad tech bubble is creating unrealistic expectations of transparency and giving clients leverage, and we're seeing walled gardens proliferate as data-rich publishers seek to launch their own DSPs. There are bright spots from emerging spaces like CTV, and the industry is confronting obstacles to trust — like fraud and issues around brand safety.
Digiday invited industry leaders and problem solvers to our Programmatic Marketing Summit from November 8-10 to discuss those pressing issues and what's on the agenda for 2022, across three days in Miami.
01
Contextual: A useful tactic, but not a strategy
While contextual is receiving a lot of attention right now, it's not a singular solution to the loss of cookies. Clients in most industries — with notable exceptions like pharma and auto — see contextual as a value-add, rather than a strategic direction.
Tactically speaking, advertisers may reach for contextual as a known quantity, but this isn't exactly a case of things coming full circle. Contextual today is a different beast, and Jill Kregel, vp of programmatic precision at Starcom, said clients are underestimating the full potential of what contextual technology has to offer.
"It's not the contextual targeting of old," Kregel said. "It's not just like stick your search keywords in, put out a campaign and see what it can do. There's so much more that is available." Content-based contextual is just one tool that advertisers should be using, according to Kregel.
02
Talent retention comes to the fore amid the "Great Resignation"
Workplaces in the programmatic space are feeling the crunch of the "Great Resignation." Teams are shrinking as staff members leave their jobs — some are walking away from the industry altogether — and hiring is proving more challenging than anyone could have foreseen amid the furloughs and layoffs of the early days of the pandemic.
In this context, employee retention needs to be a top priority for managers and the C-suite. Alyssa Adelson, svp of talent acquisition at Known, gave us a glimpse into Known's thinking around retention strategies. First, Adelson said she's not a fan of the downbeat connotations of the term "Great Resignation" (and we've heard the same from other executives).
"In reality, we're looking more at an employee revolution here," Adelson said. "Everyone's been home and this blending of their professional and personal life into one day has been evident for everyone. And they're asking themselves, does this fit into my life? And does this fit into my career goals? And unfortunately, we're seeing that answer is no for a lot of people."
Known has not seen a significant exodus of employees, but she said the company has still been developing tools to maximize retention. One initiative is a culture onboarding program that all employees go through when they join Known. Paid vacations are another key incentive.
"All our employees get a $1,000 bonus when they put in [the] time, to take away," Adelson said. "We really encourage our people to refresh, to step away." That has benefits for both employees and for the company's work. "One of our values is 'never stop learning.' If you can't take the time to innovate and take that time to refresh, you become static," Adelson explained. Above all, retention should start from a principle of being as agile as possible with employees, or what Adelson described as "being able to meet them where they are."
"We could have a data scientist who really wants to be behind a keyboard, and that's really where he or she thrives, or we might have a data scientist who really wants to be client-facing, and that's okay," Adelson said. "And that may change in the future. Their goals may change. And that's a good thing."
CTV is capturing the imagination of more clients than ever, with a broader range of inventory and attractive pricing persuading brands to at least test a CTV campaign or two. Prerna Talreja, Managing Director of Digital Activation at Crossmedia USA, offered a few tips to share with clients who are new to CTV. First, she said many clients who are already in linear TV are enticed to try CTV by package deals that incorporate both formats. However, to get the most from the incremental reach CTV can deliver, clients shouldn't limit themselves solely to buying CTV ads with the networks they're already buying linear ads with.
If possible, CTV deals should be negotiated as far in advance as possible. Nobody wants to FOMO their way into the market in Q4 and pay the top-end prices that go along with that. And while test-and-learn is great, Talreja said brands should go in clear-sighted about how they expect CTV to play into their overall strategy. CTV is an exciting space to watch, but brands need to stay invested across a broad range of platforms and formats.
"You're not just testing for the sake of testing or just putting an impression out there or because it's the new thing that you should be doing," Talreja said. "But more so that you're really understanding the role that the channel was playing in your buy, and how it can help drive someone through the entire funnel and journey."
Several speakers at the summit touched on how players in the CTV sector are facing up to obstacles around fraud and brand safety that have given some clients cold feet. Agencies should use the full range of tools to maximize brand safety and cut out fraud, including dynamic exclude lists and filtering out certain SSPs and exchanges that aren't delivering quality inventory.
Joe Kowan, EVP of Programmatic Precision at Spark Foundry, compared the company's efforts to combat fraud to a game of Whack-A-Mole. "It really just becomes part of the discipline of operating in this space," Kowan said. "And the advantages of operating through programmatic far outweigh the risks of operating within some kind of sketchy ad exchange that just popped up and has a fraud issue. It's a matter of staying vigilant and keeping it in your daily checklist." The optics around these issues are also important, and that's something the industry appears to be getting right. Prerna Talreja, Managing Director of Digital Activation at Crossmedia USA, said that even if fraud still exists, the industry is at least showing responsiveness to the problem. "There are people talking about it. And there is a need and the industry wants solutions for it," Talreja said.
04
More walled gardens than ever — and more to come
One of the clearest trends we can see in programmatic right now is that walled gardens aren't just here to stay – they are proliferating. Many publishers and platforms appear to have come to the conclusion that what's good for the big tech giants is also good for them. With first-party data sure to be a powerful differentiating force in the cookieless future, companies like Walmart, Roku and Discovery and many more are building their own walled gardens.
Luke Lambert, Head of Activation at OMD USA, said more walled gardens isn't necessarily a bad thing. "I think it gives us a better idea of who we're talking to, I think the experience of the consumer really starts to improve," Lambert said. "We need to embrace this." "The walled gardens definitely introduce a challenge to cohesive measurement strategies," said Joe Kowan. "But it's not insurmountable." Kowan agreed that any publisher who owns unique proprietary data is more likely than not to put it behind a walled garden and that advertisers are going to have to get used to working with multiple walled gardens.
The "Great Resignation"
As the economy opened up through 2021, a striking pattern emerged in the monthly job reports released by the U.S. Bureau of Labor Statistics. On the one hand, employers in many industries were finding it difficult to staff their organizations back to anything like pre-COVID levels. On the other, month after month, millions of Americans were quitting their jobs. In September 2021 alone, a record 4.4 million people left their workplaces.
The phenomenon was quickly labeled the "Great Resignation," although as we heard at the Summit, many programmatic executives reject that framing. Those employers tell us that the exodus of workers from the job market represents an assertion that work has to fit around their lives and priorities, rather than the reverse. We've heard mixed reports about how the Great Resignation is affecting programmatic workplaces, but many are reviewing their benefits packages and taking the opportunity to be introspective about how they can better accommodate employees' needs.
"A programmatic trader or a programmatic campaign manager today is responsible for knowing too much about too many things. And so you have this shallow level of expertise across lots of different things. They can activate digital out-of-home, they can activate streaming audio or banner ads, but it's too much for one person to be an expert." – Geoffrey Litwer, VP of Programmatic and Display Media, Tinuiti
As programmatic has grown, the scope of functions that a given team is responsible for has evolved to a degree that has become unwieldy. Geoffrey Litwer predicted that the industry will rethink the structure of teams as the industry grows, moving away from what he called the "Swiss Army Knife" approach to develop deeper expertise across channels, platforms and formats. Indeed, Litwer questioned whether the term "programmatic" is now an inadequate descriptor for what the industry does.
"I don't ever say it – well, I'm going to say it but in air quotes – death to the cookie, or death of the cookie, or the 'cookiepocalypse,' they're super negative. And that connotation I think is a miss, because this is a fantastic opportunity to start to level set across the open internet again, in to embrace new startups and new ideas and ways of operating that previously just kind of sat on the back burner because they weren't priority." – Luke Lambert, Head of Activation, OMD USA
Luke Lambert argued that the demise of third-party cookies is typically described in language that casts this as a doomsday scenario. As a consequence, the discussion around how to replace cookies tends to be riddled with anxiety, fear, and frequently a sense of panic. Lambert argues that marketers should try to reframe the conversation to focus on the potential gains that the post-cookie era may bring.
"When you come from an organization where you are science and data-driven, combined with creative, innovation is key. And what fuels innovation and creativity is different perspectives and diversity. If you hire all the same people, where's the innovation? – Alyssa Adelson, SVP, Talent Acquisition, Known
Many teams and companies in the programmatic marketing space are still lacking in diversity. That's not just an issue for employees of color, women, and potential hires – it also holds organizations back. Alyssa Adelson offered a timely reminder about the importance of hiring to ensure diversity of thought and life experience runs through your organization. Adelson said Known has reaped the rewards of diverse hiring practices, which have helped the company to build and retain a diverse client base.
Podcasting is one of the big emerging opportunities for programmatic advertisers. According to a recent report from Edison Research, 80 million Americans listen to podcasts each week. Edison expected ad revenue in the sector to top $1 billion for 2021.
https://digiday.com/?p=433880