PR people: Sean Spicer is not one of us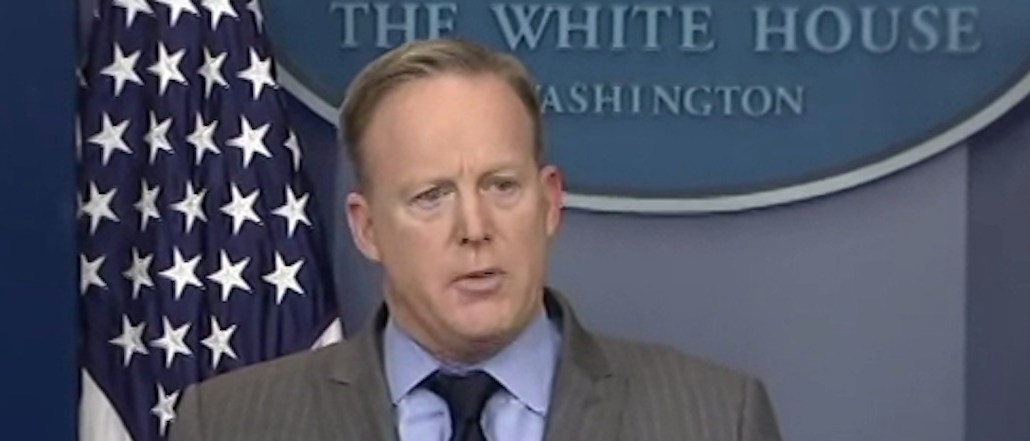 It was an eventful first weekend for Sean Spicer in his new job.
On Saturday, the incoming White House Press Secretary took the podium to "brief" media about the size of the crowd at the president's inauguration."This was the largest audience to ever witness an inauguration, period," he lied — a curious and easily refutable tall tale lobbed at reporters with whom he will have to work for, perhaps, the next four years.
But Team Trump stood its ground. In an interview on NBC's "Meet the Press," Trump strategist Kellyanne Conway suggested Spicer was merely offering "alternative facts." And in a press conference Monday, Spicer argued the White House "can sometimes disagree with the facts."
Spicer's job already comes with a stigma of untrustworthiness — White House press secretaries often have contentious relationships with the people who cover them — and as such, professionals in the PR industry called out Spicer on Monday for committing two cardinal professional sins: blatantly not telling the truth and then becoming part of the story itself.
"If you're a PR person, and if you go out lying, there's only so long you're going to be useful," said Huge's vp of communications, Sam Weston. "I don't think Spicer embodies the PR industry as much as the Trump administration."
Lauren Leff, svp at Kite Hill PR, said that good PR is about upholding ethics. Leff pointed to the Public Relations Society of America's code of ethics, which includes a section on accuracy and truth.
In that sense, Spicer is a pariah in his own profession, one which is already often accused of peddling "alternative facts" to benefit their own agendas. Weston said that Spicer did a capable job of deflecting, but Spicer showed a lack of experience and judgment by essentially turning his first appearance into a "Baghdad Bob" prop show.
"A flak is only as good as as much reporters trust you," said Weston. But Spicer and the administration may be of the mindset that all reporters are bad and out to get them anyway, so why bother convincing them? Ultimately, even if the reporters stop taking him at his word, it might just be that media is the insider establishment — the one Trump wants to turn his base against.
Then there was the problem of turning into the story. Press secretaries are the messengers, not the message. At one point, Spicer was trending No. 1 on Twitter, thanks to a meme featuring him called "Sean Spicer facts." Barbara Bates, CEO North America at Hotwire PR, said, "The fact that he is trending says it all." 
And Bates said that while "blame the client," or in this case, the President, may be common in PR, it doesn't excuse it. "It's PR people like him who give our profession a bad name. We are supposed to clarify facts and positions, not obfuscate and perpetuate falsehoods," said Bates.
Spicer, who prior to this job headed communication for the Republican National Committee and also was a spokesman for House Republicans, became a punchline to everyone from rabbis to the Dallas Stars, which jokingly claimed on a big screen that their game Saturday night had 1.5 million in attendance.
Quite the troll of Trump & @seanspicer by the @DallasStars tonight. Surprisingly edgy for a major sports team. https://t.co/ZoscKjdf4r pic.twitter.com/xdfxajITkT

— Kenneth P. Vogel (@kenvogel) January 22, 2017
Spicer has been here before. When people accused First Lady Melania Trump of plagiarizing her speech, he used a "My Little Pony" quote to declare that Obama too had once plagiarized (from the animated show). The campaign later on admitted to the plagiarism, which put Spicer in a worse position.
"The silver lining might be: He has now poked the media bear, and it's now biting back," said Bates.
Another might be that Spicer is doing exactly what he needs to do: As Weston puts it, by playing loose with the facts, he moves the attention on to him, and away from the president.
https://digiday.com/?p=218872