Five years after Steve Jobs trashed Flash, Adobe has announced that it will formally kill off the brand name — basically driving a stake in the heart of hack-prone animation software. On social media, many celebrated the death of Flash like the overthrow of a particularly nasty authoritarian regime.
But for ad creatives who cut their teeth on Flash and Adobe Creative Suite, the end of Flash is less a time for glee but for remembering the earliest efforts in the late 1990s at making the Web an interactive creative medium. For some old-school digital creatives, Flash is the bedrock of Internet creativity, born in an era when most people were still on dial-up modems and clients were more interested in "matching luggage" from their print ads when it came to the Web.
"Flash started my career," said Tom Kelshaw, director of tech at Maxus. "I used to spend days trying to squeeze a print ad into these awful, little, 25-kilobyte animations."
Flash changed that: It brought what he calls a "visual, almost cinematic approach to multimedia creation, rather than requiring creators to visualize through lines of code." Dan LaCivita, now CEO at Firstborn, got his start as a Flash developer at the agency. "Prior to Flash, there wasn't a way to make interactive experiences; it was just shitty websites."
Digital creatives that were around when the Internet was still in its infancy said it's worth taking a moment to appreciate what Flash really did in terms of pushing creativity to a brand-new medium.
"We're all cheering as Flash makes its exit, but I think it's worth acknowledging that Flash played a critical role," said Gene Lewis, partner and chief creative at Digital Pulp. "It provided a development playground that was more sophisticated than the raw Web."
"If Flash never existed, I'm not sure that we'd be where we are with the plethora of amazing javascript libraries that emulate what Flash was doing," said Greg Kepler, senior interactive technologist at the Barbarian Group.
Flash was the foundation of many of the earliest Web development agencies, from Agency.com to R/GA to Razorfish. The Flash microsite was at a time the introduction to brand-building online. Sure, Flash made finding the sites through search engines difficult, but it allowed for unique experiences.
Sites like the promotional website for "Donnie Darko," created by agency Hi-Res, are some of the best work made by Flash. Burger King's Subservient Chicken, possibly Web advertising's first viral hit in 2004, was built with Flash.
Agency Big Spaceship, one of the shops that built its business off the growth of digital advertising (which, in turn, was built on the back of Flash), even created "Pretty Loaded." The site is an archive of preloaders — those site countdowns that were the norm in the age of dial-up internet — and is a "tribute to a vanishing art form amid a constantly changing digital landscape."
Another one creatives point to is the site for Gabocorp, a one-man-company, which was widely seen as one of the first sites that got people excited about Flash, created in 1997.
"I think Flash opened up the eyes of creatives and technologists alike to the possibilities of what could be created for the Web, and it was a catalyst for getting some amazingly talented people interested in the digital space and led to some awesome work," said LaCivita.
The reason Flash matters to the Internet's earliest pioneers in creativity is it was a bedrock tool. It literally created the original version of the commercial Internet. It was also responsible for getting creative people to actually consider the Web as a canvas and see the possibilities in the medium.
"Flash was the first design language that felt uniquely interactive," said Nick Law, global chief creative at R/GA. "Everyone was mesmerized by the fanatically strict tenets of [user experience expert] Jakob Neilsen usability school, and then Flash came along, blew up the conventions and attracted real creative talent to the Web."
Flash was also a democratizer: Non-coders could use it to create animations that allowed Web creativity an interactivity that set it apart from the flat design of print and linear storytelling of radio and TV.
"When I figured out that I could make interactive things that moved and let people play, it was a whole new frontier that wasn't passive communication," said LaCivita. "I never took a computer science class, and I'm not a coding genius," he said. "I just graduated without a job, bought a bunch of books and an iMac, and learned stuff. Look how easy it was: A fucking idiot like me picked it up."
At agencies, work is less Flash-based and has been for years now. Developer teams have slowly been weaned off it, learning other languages like CSS, Javascript and HTML5. It's a change in consumer behavior: Cool, Flash-based banners or sites aren't really what consumers want. In fact, Flash's prime coincided with the time when the idea of digital advertising itself was new. "If you look at the industry, things have changed in the way where digital is no longer the way to advertise or market, it's actually much more than that," said LaCivita. "So Flash is just out."
Nostalgia, of course, often overlooks the bad parts. Flash was, true to its reputation, buggy and its application behind some of the most annoying Web ads in history, such as the dancing cowboy banner ads for LowerMyBills.com. But a bad carpenter blames his tools.
"Sure, it was slow to load, riddled with errors, caused your machine to overheat, and there were far more terrible Flash sites than good ones," said Lewis. "But when it was done well, it was freaking cool."
https://digiday.com/?p=149540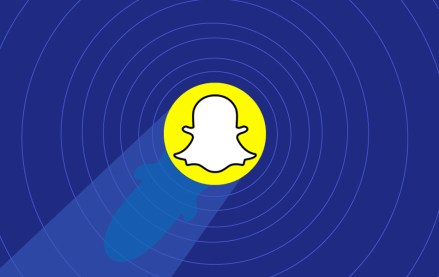 September 29, 2023 • 3 min read
•
•
"We are not diminishing the importance of AR," he said. "In fact, we are strategically reallocating resources to strengthen our endeavors in AR advertising and to elevate the fundamental AR experiences provided to Snapchat users."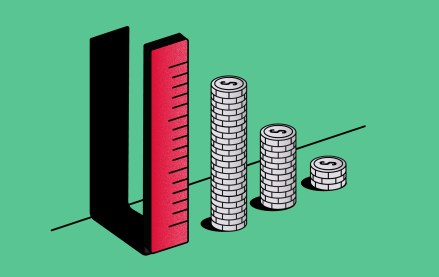 September 29, 2023 • 4 min read
•
•
In Q4 of this year, Activision Blizzard Media is launching in beta a new measurement tool dubbed the Attention Measurement Scorecard. The goal: to raise brands' and marketers' confidence in in-game advertising.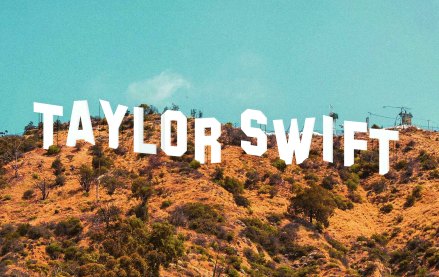 September 29, 2023 • 4 min read
•
•
The concert film will likely help build on cinema advertising's momentum after Barbenheimer.