Post-Thrillist, JackThreads debuts a new line — and a new business model
October 5, 2015 • 4 min read
•
•
JackThreads, after shedding two fading e-commerce revenue models, is hoping to emerge as a leading online menswear brand, with its own line of reasonably priced, casual clothing at the core of its business.
This week, Thrillist CEO Ben Lerer announced that moving forward, Thrillist and JackThreads would run as separate companies, marking the end of his belief that content and commerce could coexist, profitably, as two arms of one business. Since Thrillist Media Group acquired JackThreads in 2010, the flash-sale site for men's clothing brands served as the commerce half of TMG's content-and-commerce revenue model; lifestyle publisher Thrillist.com housed the content.
Today, JackThreads is relaunching with a product line that includes denim, T shirts, sweaters, jackets and blazers — clothing for the "guy who cares about how he looks but doesn't want to try too hard," according to Mark Walker, CEO of JackThreads. Walker was hired last December as head of commerce for Thrillist Media Group.
Walker has high hopes for JackThreads now that it's leaving its flash-sale days behind. An e-commerce trend heralded by companies like Gilt and Rue La La, the flash-sale model sells excess designer goods online at a discounted price for short windows of time. The model's popularity has peaked since it premiered in 2009.
"Flash sales had their moment, but they phased themselves out," said Walker, who added that the space got saturated, and brands got smarter about putting out excess product. "You're not building a relationship with your customer — you're only as good as the brand you're selling that day, and you have to start over with your customer every day."
Walker said that JackThreads, rather than discounts, now offers value. Items in the line include $18 "everyday" T shirts and $99 cashmere sweaters. The company will still partner with brands to fill out their offerings, but Walker said they're slimming from 1,000 affiliate brands down to 75.
As JackThreads cuts the brands it sells on its site, it's also shaking loose from its role as one half of a content and commerce company. JackThreads had become the driving force of revenue for Thrillist, and while Lerer once preached the efficiency of combining content and commerce as a one-two-punch business model (a way to "sell things to readers who are already there to read things"), he said that there's more options in the advertising market for publishers than there were five years ago.
"The businesses had grown up together, and as time went on, it wasn't fair for JackThreads to be treated as the commerce appendage of Thrillist," said Lerer. "I'm a massive believer in content and commerce, and getting these businesses to where they are shows that it's working, but they need their own capital."
Still, the split has some speculating that the content and commerce model is dead. The publishers that have managed to pull it off don't leverage commerce as an equally powerful piece of the business. Mental Floss, a trivia publication, began selling T-shirts after a reader suggested it. It's become a profitable piece of the business, but cofounder Will Pearson said the company's attention is devoted 90 percent to content, 10 percent to commerce, and that a business has to choose a side.
"[Thrillist's] goals and aspirations for that piece of the business were far greater than what we're trying to do," said Pearson. "It's profitable, but as for longer-term growth, the focus is on the digital content."
According to Lerer, the lack of differentiation between content and commerce was muddling the business for investors; Thrillist Media Group announced it raised $54 million at the time it also announced JackThreads would be spun off into its own company.
On its own, JackThreads has proven its value to new partner brands like Patagonia by pointing to its traction on mobile. According to Walker, 51 percent of JackThreads sales happen on mobile; of that 51 percent, 85 percent is on the native app. Mobile traffic accounts for 70 percent of overall traffic. Whether or not mobile sales and traffic will stay at the same rates with the relaunch remains to be seen, but the team is now focusing on putting the customer experience first across all channels.
"We used to be focused on our brand relationships. All of our actions are now based on the customer first — how they're going to engage with the site, the app and the product," Walker said.
Image via JackThreads
https://digiday.com/?p=138867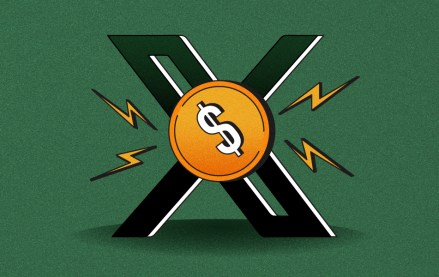 December 4, 2023 • 4 min read
Less competition for ad inventory means lower prices, but at the cost of associating with a platform facing ethical challenges.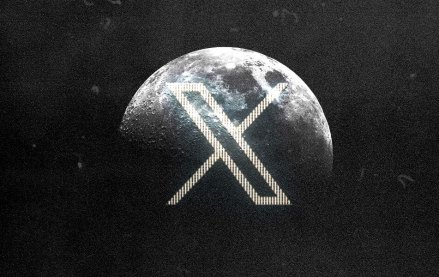 November 30, 2023 • 4 min read
In the packed DealBook conference in New York yesterday, owner Elon Musk bluntly told them to shove it.
November 30, 2023 • 2 min read
WorkTok, or CareerTok, is in full force. Combined, those hashtags on TikTok have over four billion views and it is benefiting Gen Z.