You may or may not be able to catch 'em all, but Nintendo has surely caught the world's attention with Pokémon Go.
For those not yet wandering around the neighborhood glued to your phone screen, Pokémon Go is an augmented reality mobile game unveiled last Thursday that allows players to collect virtual Pokémon in real-world environments, trade with other players and even battle it out in the streets. And it is proving to be the biggest brand boost for Nintendo in recent years.
The game has already topped the "most downloaded" charts for both the Android and Apple app stores faster than any other game in history. Nintendo's market value now stands at $28 billion and its stock continues to surge — rising 24.5 percent on Monday to $193 — its highest one-day surge since 1983.
Pokémon Go is also a runaway hit for Nintendo on social and digital, dominating internet conversation and generating substantial brand recognition. According to data by brand analytics firm Brandwatch, the game has been mentioned more than 5.2 million times online since July 5. In fact, the game even eclipsed the Wimbledon final in terms of digital chatter according to data crunched by Amobee Brand Intelligence, with there being only 48 percent as much digital content engagement around Wimbledon on July 10 as there was around Pokémon.
"Pokémon Go for augmented reality and for Nintendo is very much what 'Serial' was for podcasting and 'This American Life,'" said Topher Burns, group director of product innovation at Deep Focus. "It is a breakthrough experience that shows the true endemic value of AR technology. It has always had tremendous potential, but Nintendo was able to bring this to life in a way like no one has as yet."
Given the tremendous appeal of the Pokémon brand, the game's success — and Nintendo's partnership with game developer Niantic and the Pokémon Company to make it — is not a surprise. "Pokémania" was a global phenomenon, with the franchise's games taking the world by storm in the late '90s. The original games have sold over 279 million copies and spawned several spinoffs, a collectible card game, a popular TV show, movies and associated merchandise. It is this widespread appeal that can also ensure the game isn't merely a passing fad, like FarmVille or Words with Friends — provided Nintendo keeps iterating on it.
"Pokémon Go uses nostalgia to activate a passion that's been lying dormant for a section of the audience while at the same time broadening its appeal to new audiences," said Azher Ahmed, evp and director of digital at DDB Chicago. "It's done a good job of looking at its audience and what its needs are, adapting with the changing times and not shoehorning people — you don't need to know the entire back story to jump in on it."
What's more, it shows the massive potential of augmented reality, said Eric Grant, emerging experiences creative director at Razorfish. Its success proves that AR technology is not merely a gimmick but a tool that adds a tangible, physical dimension to digital experiences.
"Any time you can add a tangible layer on an experience, you'll have a hit," he said. "It's why people are willing to spend hundreds of dollars on concert tickets versus just downloading songs for a few dollars."
Pokémon Go also ties in with Nintendo's recent focus on the mobile market, something it hasn't traditionally prioritized. The brand has long focused on gaming, but has recently been ramping up its presence in mobile. It released "Miitomo," a social Sims-like game that revolves around its popular Mii characters in fall last year with new games like Animal Crossing and Fire Emblem slated to release this fall. As it looks to sustain Pokémon Go's momentum, it shouldn't overlook the treasure trove of other beloved characters in its portfolio such as Mario, The Legend of Zelda and Kirby either, said experts, which can really help it rule the roost.
"Nintendo has a wealth of their own universe of characters," said DDB's Ahmed. "If they really are being ambitious, their model should be bringing a multi-character narrative to life."
Another way for Nintendo to cash in on the game's popularity and to keep it going is through branded monetization of the game. While the game is free on the app stores, it is monetized through in-app purchases and micro-transactions. Niantic has already brokered marketing tie-ins with convenience stores and banks for its game Ingress, and could potentially do the same for Pokémon Go, according to experts. Brands, especially those with physical locations, could get involved — by making certain characters or collectibles available only at certain geotagged locations.
"It's a great tool for brands, as it allows them to track user preferences and habits, allowing them to deliver a more personal experience," said Razorfish's Grant. "And like Snapchat, there's the potential for sponsorship opportunities — which is huge."
https://digiday.com/?p=187745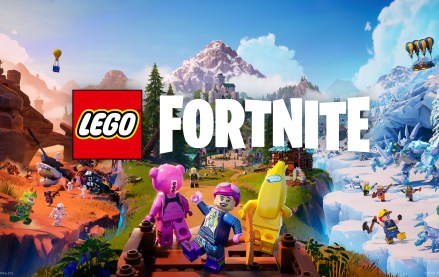 December 7, 2023 • 4 min read
The game worlds of "Lego Fortnite" are 20 times the size of the digital environment of "Fortnite: Battle Royale" — and they're built completely out of virtual Lego bricks, making the entire experience a showcase of the Lego brand.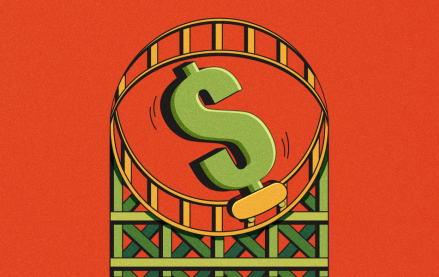 December 7, 2023 • 5 min read
In this week's Digiday+ Research Briefing, we examine the challenges facing programmatic advertising, how publishers, brands and retailers are giving up on X, and how publishers and brands are rapidly increasing their use of AI, as seen in recent data from Digiday+ Research.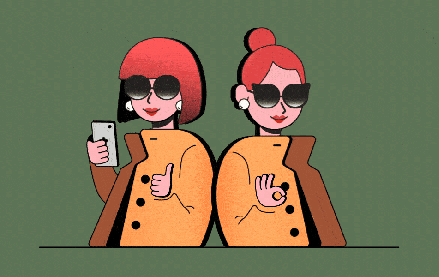 December 7, 2023 • 4 min read
The creator economy is on its way to becoming more like the programmatic market than many advertisers realize.