For the normals, it's August. Slow, muggy, sluggish August.
For a select group of people, it's the time to hustle: It's open season for the SXSW PanelPicker. For those unaware of the process, PanelPicker is a two-step system by which sessions for the bloated Austin confab are chosen. People submit session ideas, and the community votes on them. Dates for that voting are between Aug. 10 and Sept. 4. While the SXSW Advisory Board does have some say in the process, as does the staff of SXSW, public voting does help sessions rise to the top and get noticed.
Alister Adams, vp at Publicis Modem, said, "I don't know of anyone that actually scours through strangers' submissions and votes on the most compelling ones. People just vote for their friends and coworkers out of love or obligation."
Sam Weston, vp communications at Huge, has for years created one page for all of the agency's submissions, cognizant of the fact that "everyone is begging for the same thing at the same time."
And the begging is now part of the process. "Once you start whoring for votes, you have to play the game and vote for everyone else's, and soon you get bombarded with requests to play the game," said David Berkowitz, CMO at MRY, who is an avid anti-pimper.
Here are some ways to do that.
The oversell
There are 3,970 #SXSW2016 Interactive proposals. This one can save the World. #SXSW https://t.co/Nwp9NMFyxF pic.twitter.com/V3Ko8vePNV

— Julio Fernandez (@SocialJulio) August 18, 2015
This is an admittedly smart way to get your session noticed. It's also pretty shameless: Your SXSW session has as much a chance of saving the world as your startup has of becoming the next Twitter.  
The controversial panel
3 potential SXSW panels are being attacked by misogynists trying to silence feminists. Please up vote them: https://t.co/gyJ2HmwFNN — Amanda Marcotte (@AmandaMarcotte) August 18, 2015
Every year, SXSW has a particular session or gimmick that ends up being controversial. A couple of years ago, it was Edward Snowden's talk on privacy. Before that, it was the "homeless hotspots" created by BBH. This year, it's about creating a safe and civil Internet for women. Needless to say, Internet trolls are out in full force, making it close to impossible that these panels won't get picked.
The "just helping a friend out"
Immersive mobile ads are better! Check out @J_Kotze's talk about #SensoryExperiences #SXSW2015 https://t.co/IBwLm7UNxT pic.twitter.com/hImB7Wi0HY

— Alexandra Jorge (@alexjorge38) August 18, 2015
This is a smart approach: Tell a (hopefully influential) friend to tweet about your panel. You can pretend you knew nothing about it if confronted — you can even reply to the tweet with an "aw, shucks" type of response. Bonus points if you convince your friend to vote and then tweet. It's viral marketing with some added greed.
The "it's actually about getting your voice heard"


That's right, put the onus on the populace. That way, when the inevitable backlash against SXSW's usefulness starts in the last week of April, you can, conceivably pull out the age-old political obfuscation of "you get what you voted for." Another approach is to vocalize that approach in poetry form, like this dude.   
The "I'll scratch your back if you scratch mine" approach 
Let's support each other's #SXSWi Panel entry in the Panel Picker! Leave a link below. Please consider voting for… https://t.co/gDmUd7dQXq — Kay Marley-Dilworth (@ATXFoodnews) August 18, 2015
This one is supremely effective and is the method favored by people with fewer IRL friends. This method asks people to vote for a panel, then leave a link to their own panel in the comments. This kind of throw-spaghetti-at-the-wall approach will ensure no actual discussion about sessions will occur in the comments. It's very Facebook circa 2002, when you became friends with people just to run the number up.
 The self-aware
Selfish plug :-) vote 4 @MegkOwen & I: Making Metrics Sexy: Find ROI in those (Excel) Sheets https://t.co/8qVTBhgtG7 pic.twitter.com/ZFveNlDAtQ

— Erin Dwyer (@Digi_Darwin) August 10, 2015
This is the method favored by people who really don't want to give in to this buffoonery SXSW orchestrates every year but who know that they have to play the game if they want to make it to Austin. This person will probably only tweet once or twice. Don't worry, by next year, she'll have turned into the spammer.  
The bribe
Vote for my SXSW session w/ @keithpearce and I will bribe you with beer/wine/pickyourpoison https://t.co/YIv0CqSPgi. Also, good karma. — Sarah Moyle (@sdmoyle) August 29, 2013
A time-honored way of getting people to do something for you. In this case, Sarah has outdone herself by not just offering beer but any poison. Added points however for the particularly greedy Joe, who not only bribes but throws in a request for a retweet while he's at it. Best to quit while you're ahead.
Sorry about spam, I'll unashamably bribe anyone w/ coffee who RTs "Pls Vote for: Experience, Create, Share: Now! #sxsw https://bit.ly/pNUWH"

— Joe N (@Joe) September 4, 2009
https://digiday.com/?p=131789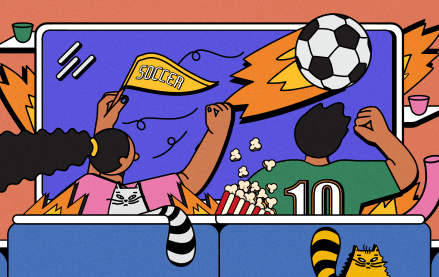 December 1, 2023 • 4 min read
Even if a game isn't make or break, sports leagues and brands want fans to be paying attention — and they're hopeful new strategies will get it.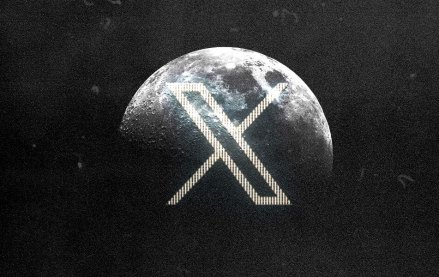 November 30, 2023 • 4 min read
In the packed DealBook conference in New York yesterday, owner Elon Musk bluntly told them to shove it.
November 30, 2023 • 2 min read
WorkTok, or CareerTok, is in full force. Combined, those hashtags on TikTok have over four billion views and it is benefiting Gen Z.