Pitch deck: How WeAre8 presents itself to advertisers as it launches in the U.S.
August 10, 2023 • 18 min read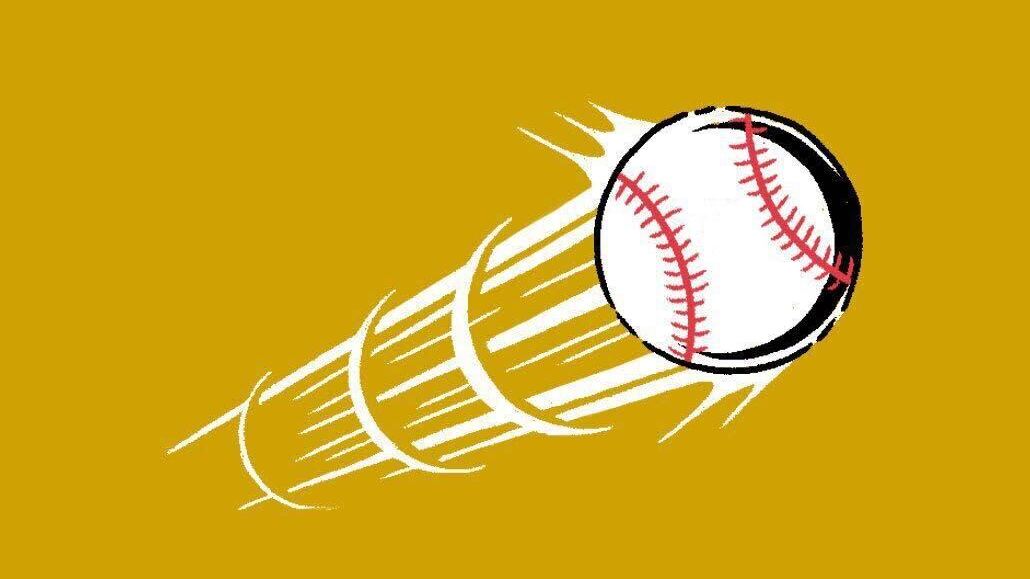 This article is part of an ongoing series for Digiday+ members to gain access to how platforms and brands are pitching advertisers. More from the series →
This week brought the eagerly anticipated U.S. debut of the social media app, WeAre8, as it steadfastly pursues its widely covered mission to reshape the very foundation of social media interaction. This ambitious endeavor follows closely on the heels of its initial introduction in the U.K. in 2021, Australia in 2022 and New Zealand in June. It's a good moment to reflect on WeAre8's progress so far and the potential pathways that lie ahead.
While it's hard to say for sure on what those pathways might look like, the pitch deck WeAre8 used to secure ad dollars in the U.K. provide a telling glimpse into what U.S. marketers can anticipate. The deck goes to great lengths to present the social media network as being "The Peoples' Platform", a place that "doesn't tolerate hate, is better for the planet, puts money in your wallet", in its opening slides.
In other words, WeAre8 is telling a story it hopes will offer a counter-balance to the surveillance capitalism narrative that has come to define the largest social media companies.
"There's a lot in the press at the moment about the impacts that other social platforms have had and are continuing to have on people," said Laura Chase, CCO of WeAre8. "We wanted to build something that was a better, more inspiring, more positive space, while helping to solve some of the world's biggest problems."
So far the WeAre8 team has built an app that lets users watch ads in exchange for cash, which can either be paid out to the users (known as "citizens") or paid forward to charity. For every ad watched, 50% of the revenue is shared with citizens, while 5% goes to charity and climate solutions, and another 5% goes towards creators. To put it another way, WeAre8 keeps 40% of the ad revenue, and gives away 60%.
The deck then goes on to address the big inquiries that marketers are prone to harbor.
How does it work?
The app is built around two main feeds: the 8Stage and Friends feeds, plus a wallet feed.
The 8Stage houses all creator and brand content. The first eight posts at the top of the stage are shown to everyone, everywhere where the app is available, and is curated by the platform's content team rather than chosen by an algorithm, a la every other big social media platform.
"The purpose of those videos is to help citizens to understand what more they can be doing to protect the planet, what petitions they can sign, what lifestyle changes they can make and what charities they can donate to," said Chase. "Those posts are there to anchor us."
The initial eight posts are followed by content from brands, publishers and creators each user chooses to follow. For its U.S. launch, WeAre8 has already lined up publishers and media companies including Warner Bros. Discovery, PinkNews, The Independent and Ladbible Group.
Next is the Friends feed, which is exactly what it says. There are no ads, no algorithms and no influencers. Instead, it's a private space where users can share their posts with friends only.
As Chase pointed out, it's the one element of social media that appears to have gotten lost for a lot of people. Instead of seeing friends on their feeds, users are bombarded by influencers and ads. This feed aims to eliminate that.
Finally, there's a wallet that allows users to keep track of how much cash they've earned from watching ads. In the U.K., citizens have three options: Their money can pay their EE mobile bill, it can also be paid out to them, or paid forward to charity and climate solutions. But for the U.S. launch, Chase confirmed that citizens will have the option to cash out their money or pay it forward to charity.
"Over time we will look for brand opportunities to enhance how citizens can use the money shared on WeAre8 to also offset cost of living purchases," she added. "Whether that's their mobile, streaming subscriptions or household utilities."
So, ads are already available?
Unlike every social media app out there where the ads come later, WeAre8 has actually launched with them already available. Marketers can purchase ads through the platform's self-serving ads buying platform, SAM-i (Sustainable Ad Manager (Intelligent)), according to the deck.
When the ads manager was launched in August last year, CEO Sue Fennessy described it as WeAre8's own version of Meta's ad manager — a bold statement to make — after it was already being used by brands such as Heineken, Nike and Santander. Those are well-known brands to be sure, but the pivotal question lies in whether WeAre8 can secure its position as a lucrative destination for more advertising investments. The company declined to say how much ad revenue it has made since launch.
It's safe to assume that WeAre8 will draw upon its established affiliations with a range of advertisers and agencies in the U.K. to address this aspect, including Dentsu UK and Ireland, GroupM, Havas Media, Omnicom Media Group, and Publicis Media.
These agencies wouldn't have engaged with WeAre8 unless it presented tangible benefits for their clients. The pitch deck promises that brands can anticipate "transformational results." These include impressive metrics like a staggering 90% opt-in rate, a flawless 100% view-through rate, and an impressive 10% click-through rate.
To shed further light on this, the deck underscored specific instances. Notably, a nutrition company like Huel observed an impressive 16% click-through rate across multiple campaigns. Similarly, the personalized skincare brand Skin+Me achieved a lower cost per acquisition (CPA) compared to search, and Meta's Always On platform. And the wealth app Chip experienced a remarkable 25% click-through rate, emphasizing the app's potential to deliver above-average outcomes for a diverse range of partners.
Granted, these all seem like great numbers and results. But there's still an educational push that needs to happen Stateside. Several agencies contacted for this story — including digital media company Team Whistle, performance agency Tinuiti, and New Engen — hadn't heard about the app, nor had they received any pitch or communications from WeAre8.
"I think it would definitely interest brands that care more about brand safety and privacy," said Kevin Goodwin, vp of performance marketing at New Engen. "For everyone else, if there's good reach, if there's incremental eyeballs and there's a value proposition, then definitely. But all of this comes with the caveats of the cost to get going and set things up. We'd see it as being more appealing to brands with big budgets who can throw a big amount at a branded buy, rather than scrappy brands with tighter budgets."
What's the deal for creators?
While there is an ad revenue model of sorts for citizens, the 5% cut of revenue set aside for creators goes into a WeAre8 creator fund to support collaborations and monthly challenges on the 8Stage. That said, the app did not give further details with regards to the total value of the fund or how frequent payouts occur.
To become a verified creator — verification in the traditional sense, meaning you are who you say you are, not simply a paying subscriber like on X or Meta's apps — WeAre8 has an eligibility criteria. Creators must have:
Public social media profiles on Instagram or TikTok, which makes sense since Reels and TikTok currently dominate the short-form video space
A minimum of 20 high-quality posts on existing channels
A strong and highly engaged audience
Clear content purpose and values that align to WeAre8.
That said, the criteria is still pretty subjective and details about what constitutes a "high- quality post" or a "strong and highly engaged audience" is still unclear.
WeAre8's planned growth
Having already successfully launched in the U.K. as well as in Australia and New Zealand, the app is planning a global rollout for 2023 including the U.S. According to the pitch deck, the company also plans to expand into Canada, Japan, Germany, Spain, France, Singapore as well as Egypt/Middle East, later this year.
According to the deck, this expansion also includes ongoing investment in brand media on a quarterly basis, media partnerships, search and SEO, bringing on new creators, adding new features as well as supporting causes that the company believes will mean something to the users. Additionally the deck indicates that in the U.K., the platform planned to reach 1 million users by the end of Q1, doubled to 2 million users by Q2, doubled again to 4 million in Q3 and end the year on 8 million total users — but the company hasn't yet confirmed if it's on track with these targets.
That said, it's still highly likely that a similar trajectory will be in place for the U.S.
https://digiday.com/?p=514106
September 28, 2023 • 4 min read
Some content creators are using generative AI tools to spark new levels of creativity and innovation and are sharing their experiences online in how they're using these tools to streamline their workflows and boost productivity.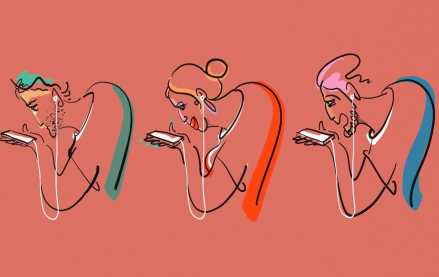 September 28, 2023 • 6 min read
In this edition of the weekly Digiday+ Research Briefing, we share focal points from Digiday's recently released reports on marketers' evolving social media tactics, including how they're using Facebook less and diving into YouTube Shorts more.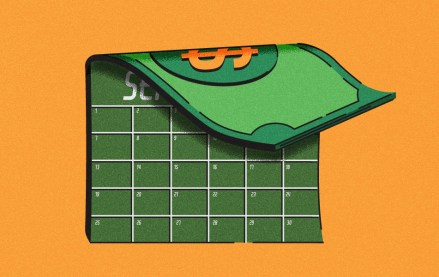 September 28, 2023 • 4 min read
In 2023, some brands' executive boardrooms are still insulated from the chill of crypto winter, for better or worse. But the rising pressure of crypto skepticism has made it more urgent than ever for companies to figure out how to use blockchain technology to support their core offerings and customer base rather than simply dropping branded NFTs and hoping for the best.