How upstart Peloton is taking on SoulCycle's cult fitness brand
November 4, 2015 • 4 min read
•
•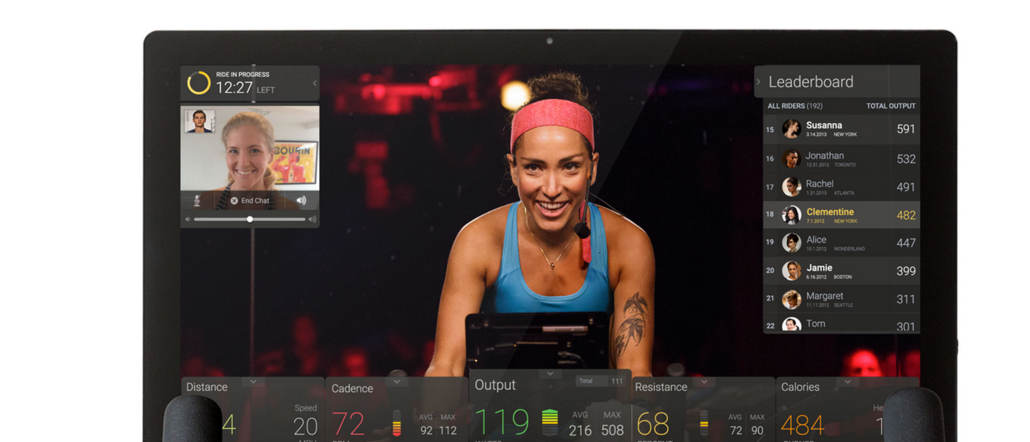 A few years ago, John Foley found himself banned from all SoulCycle and Flywheel classes, forever and in perpetuity.
To be fair, Foley was in the midst of founding Peloton, an at-home cycling studio-plus-bike shop aimed at changing the way the boutique fitness industry operates.
Founded in 2012, Peloton offers indoor cycling classes at home and on-demand. But these aren't 1980s-style exercise videos. Peloton runs live classes in its studios with coaches, which can be live streamed for riders at home. The catch? Users have to buy Peloton's own bike, a WiFi-equipped, carbon steel-and aluminum-piece of equipment that costs almost $2,000.
Once you have the bike, Peloton hooks riders with a $39-a-month subscription that lets you take unlimited streaming rides. Similar to the other cycling behemoth Flywheel, there are leaderboards that track how well people are doing so riders can compete against other riders nationally.
The brand also runs retail stores and real-life studios in New York and LA. It has raised $44 million in venture funding and says it's on track to hit $50 million in revenue this year.
For Foley, who used to head e-commerce for Barnes & Noble, seeing how digital content changed the book industry inspired him to figure out how digital could change boutique fitness. He also realized that even as boutique classes became more popular, getting the best instructors and signing up for classes was too painful. (As for Foley's workout regimen, along with Peloton, he's switched to regular sessions at Barry's Bootcamp, which, he says, "thankfully" doesn't have anything to do with bikes.)
The brand employs 30 software engineers who are well-versed in Python, the modern programming language, and plenty of iOS and Android engineers. "Our competitive edge is that we do tech, we build hardware, software and content," Foley said. "And we have tight patents."
As for the content, the brand might start seeing competition from SoulCycle, which according to its IPO, sees an opportunity to create online video to reach the at-home audience. SoulCycle is reliant on urban areas — there are 23 studios of 38 in the New York area alone — and reaching the at-home audience can help the brand scale nationally and globally, said Chloe Gottlieb, svp and ecd at R/GA, which worked on Nike+ and Equinox.
Sophie Kleber, exec director of product and innovation at Huge, said that two challenges for Peloton will be figuring out remote classes and fitness tracking. For fitness tracking, Peloton is "definitely behind," she said. "They only have one source of data: the bike," whereas other companies have multiple. And the average tenure for remote fitness classes is about three months. "The accountability and community isn't there." Gottlieb of R/GA said the same: "You lose a lot of energy and motivation when you're alone."
For Peloton, the solution for the second problem might come from SoulCycle. For years, SoulCycle has used its instructors as a way to keep its riders engaged, especially on social media. So far, Peloton's 12,000 at-home riders just communicate through six or seven Facebook Pages, such as "Mommies of Peloton," with no involvement from HQ.
The company, however, recently appointed a vp of community, Jayvee Nava, whose job will be to create and maintain an official social presence and to get coaches involved. "The group fitness experience needs people to feel that community part," she said. The brand recently introduced an official Facebook page and is trying to rein in the multiple unofficial pages. Nava is also using Pinterest and YouTube to, respectively, showcase the company's retail offerings and share coaches' stories. The brand is also getting coaches involved on Snapchat, having them take over the account for the day.
But SoulCycle isn't Peloton's only competitor. More and more brands are combing fitness tracking with gear. On Tuesday, Dick's Sporting Goods announced that if you take 10,000 steps a day on FitBit, its app will get you loyalty discounts for equipment. Sports Authority on Monday launched a BodyFit Personal Training App that will provide exercise tutorials for people using the company's "BodyFit"-branded products. UnderArmour, which bought MapMyFitness last year, created a set of fitness "challenges" for people in September so customers could link how well they're doing with discounts and deals for equipment.
"There is a heightened interest in technology and fitness," Foley admitted. And Kleber said that heightened interest means competition comes from all fronts, which is why Peloton has to watch for bigger brands coming to eat its lunch.
Gottlieb of R/GA said that it's Peloton's understanding of convenience that will ultimately appeal: "The best brands get self-service and convenience, anything with fewer pain points," she said. 
https://digiday.com/?p=144594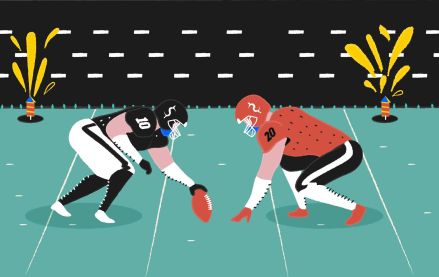 December 6, 2023 • 4 min read
In response to this challenge, the NFL's Detroit Lions have adopted a proactive strategy, introducing an extra channel for their local NFL broadcast. The objective is to broaden advertising opportunities, leverage direct-to-consumer distribution, and establish stronger connections with local fans, with the ultimate goal of increasing preseason viewership.
December 6, 2023 • 4 min read
It's been over a decade since the most recent entry in the wildly popular "Grand Theft Auto" series came out in September 2013, meaning anticipation for "GTA 6" has been building for years. Rockstar titled yesterday's trailer as "Trailer 1," making it clear that the company is poised to launch a massive marketing campaign in the lead-up to the game's 2025 release.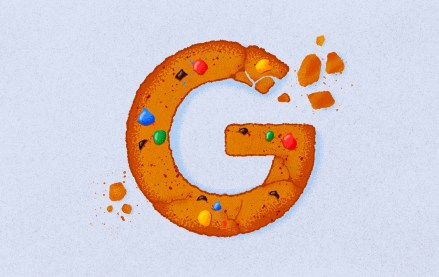 December 6, 2023 • 4 min read
A healthcare client that decided to scrap all conversion tags and cookies within weeks provides a case study for what will likely be a common experience in a year's time.