Oprah's first Weight Watchers ad is making people cry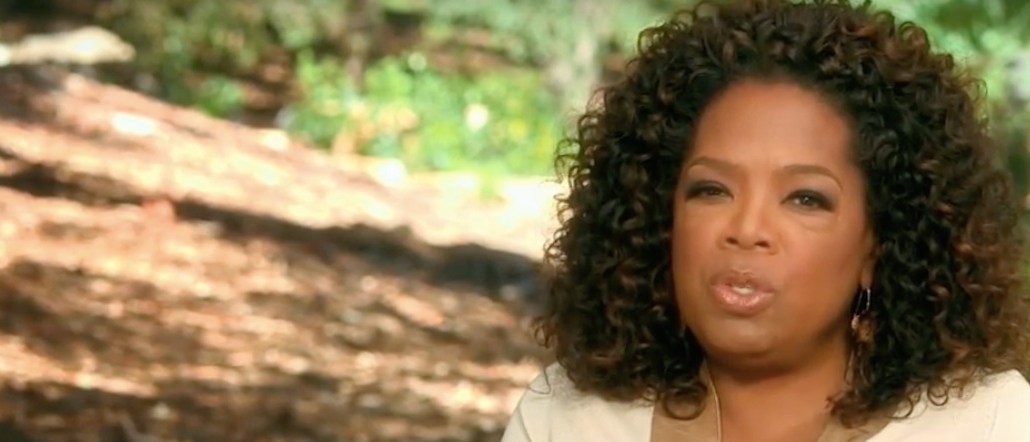 The tearjerker of the holiday season stars Oprah Winfrey for Weight Watchers.
Marking her first appearance since buying a 10 percent stake in Weight Watchers in October, the talk show mogul talks candidly about her battle losing weight in an emotional one-minute TV ad. Titled "Why I Joined Weight Watchers," Winfrey drops wisdom in her trademark uplifting and empowering tone that's leaving a lot of people weepy.
Why I joined Weight Watchers. Come Join Me. Let's do this together. https://t.co/jUgpk9ToXY https://t.co/4DQvzMh23R

— Oprah Winfrey (@Oprah) December 29, 2015
"Nothing you've ever been through is wasted. So every time I tried and failed, every time I tried again, and every time I tried again, has brought me to this most powerful moment to say, 'If not now, when?,'" she says in part of it.
The ad, which according to iSpot.TV has aired more than 1,000 times since last Thursday, is certainly resonating. On Twitter, people are tweeting their support of Winfrey's sincere story and even making people tear up: 
Just saw an Oprah Weight Watchers commercial and thought… "Salute to Oprah for the most glorious biz transaction ever! " — tristan walker (@tristanwalker) December 28, 2015
An ad for weight watchers featuring Oprah's struggles throughout the years just made me cry. I need the holidays to be over. STAT

— Briana Fasone (@brifasone) December 24, 2015
Good grief. That Weight Watchers commercial featuring Oprah is sincerely emotional to anyone overweight. Like for real. Great advertising. — *Miss KP* (@KPMemphis10) December 27, 2015
Oprah's Weight Watchers commercial gets me on the verge of tears every time. Maybe I should turn off Golden Girls.

— Jesse (@justapieceofsky) December 27, 2015
The "Oprah effect" couldn't have come at a better time for Weight Watchers.
The brand is struggling to adapt against a wrath of cheaper digital competitors and fad diets that has been, well, eating its market dominance, forcing the company to refocus its efforts. But, since Oprah announced that she was buying a $43 million stake in the company Weight Watchers' stock spiked 13 percent. The ad's effects were immediate on the company's stock price, too, jumping another 3 percent on Monday.
Now, the true test for the "Oprah effect" comes in January, the weight loss sector's busiest time.
Photos via YouTube/Weight Watchers. 
https://digiday.com/?p=153774