ModCloth and other online retailers want to shake up the traditional bridal gown industry
April 11, 2016 • 4 min read
•
•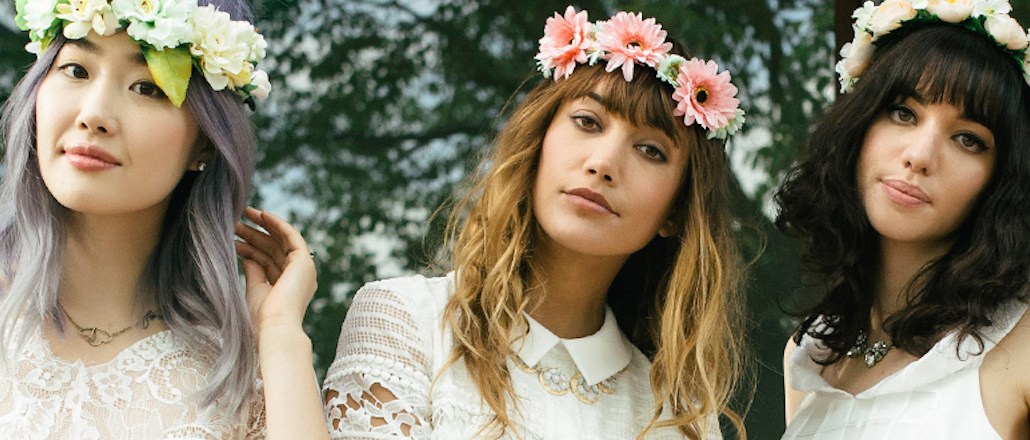 Consumers craving immediate satisfaction aren't only looking to buy what they see on the runway as soon as it debuts. They're also causing change within the traditional bridal-wear industry.
"The notion of buying a gown in the store and then waiting several months for it to be complete is becoming less appealing today," said Nicole Haase, vp and general merchandising manager at ModCloth. "People in this day and age want to buy something and have it delivered quickly. They want convenience, speed and to still feel amazing about their wedding dress. The shopping pattern has shifted."
In March, ModCloth, the online retailer for indie brands and vintage-inspired clothing, launched its bridal line for brides-to-be. The focus is on trend-driven, original dresses at a more affordable price than what's offered in traditional bridal chains and boutiques. And the launch capitalizes on a trend that ModCloth noticed years ago: Women were getting married in their dresses already, tagging photos with the hashtag #MarriedInModCloth on social media. Today, the hashtag generates about 2,000 results on Instagram.
In 2015, the company decided to build out ModCloth Bridal as its own category, sourcing dresses from independent designers like Erin Featherton and Anna Sui, and creating them in house. With the most expensive dress selling for $415, and most dresses available for under $300, brides can also pick and choose multiple outfits for their wedding weekend, something Haase said has become more appealing in the age of Instagram.
"Millennials are redefining bridal wear with a full weekend of wedding activities, and outfits, that express their unique relationship and individual style," said Haase.
ModCloth isn't alone. More online retailers are expanding to offer modern bridal dresses at lower prices, like sustainable-clothing company Reformation and contemporary U.K. retailer Asos, which both launched their under-$500 bridal lines this year. Online luxury marketplace Net-a-Porter has been selling designer bridal gowns through e-commerce for five years and, in January, expanded its collection to include lower-priced dresses.
The global bridal-wear industry is projected to reach a market total of $82 billion by 2020. The Wedding Report's 2015 online market study found that online wedding-dress sales were 7 percent of overall sales, and the report pointed to the increase in e-commerce as well as online and social media decision-driving as sources of that growth.
"The bridal-wear industry is changing. Brides are going online in bigger numbers every year," said Chris Jaeger, an online strategist and consultant and founder of the International Association of Wedding Industry Professionals. "For traditional shop owners, no one has the answer to it, and they're struggling with it."
Jaeger said that in bridal shops, the "try-on problem" is frustrating these owners. Brides come into their stores for the experience — bringing family members for second opinions, trying the dress on in person, and getting stylists' advice — before looking online for the dress at a cheaper price. He added that shop owners often aren't the most digitally savvy business owners, leaving a void for digitally native bridal shops.
Molly Guy, the founder of the bridal store Stone Fox Bride, launched her company in 2010 when she noticed there was a space in the market for a store serving the "edgy, punk, boho" bride mostly ignored by the purveyors of poof and lace at most bridal stores. When Guy started her company, she considered going e-commerce only, but ultimately decided to open a New York City boutique to preserve the in-store experience for brides who want it.
"I think it's awesome that people can buy a dress, try it on and return it online, but for some brides, nothing beats coming in and seeing and feeling the dress on you in a nice setting," said Guy. Most sales are done online, though, as brides outside of the city can order from the brand, and those that do visit can decide online later.
Stone Fox Bride recently launched a collection with online plus-size retailer Eloquii to make its offerings available for brides above a size 14.
"To the benefit of the consumer, online and social media allows today's bride to survey the landscape and understand her options before she steps foot out of the house," said Mariah Chase, Eloquii's CEO. "We're now trying to open up that access for the plus size customer."
To quell any anxiety that may be triggered by buying a bridal gown online, ModCloth built out its "ModStylist" program to include a special bridal-focused team. The digital stylists are available through phone, email and live chat.
"It's easy now for brides to reach out and get personal assistance when shopping online," said Haase. "We also have a community that provides detailed reviews and styling advice. Women feel confident making these really important, personal choices online as a result of that support from our community."
https://digiday.com/?p=171634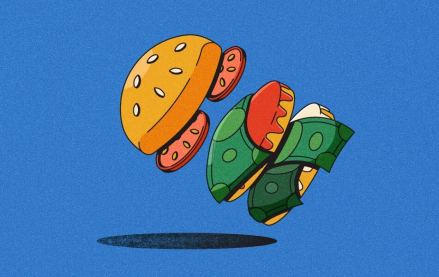 November 28, 2023 • 6 min read
As more influencers look to get into food content creation, brand opportunities are following.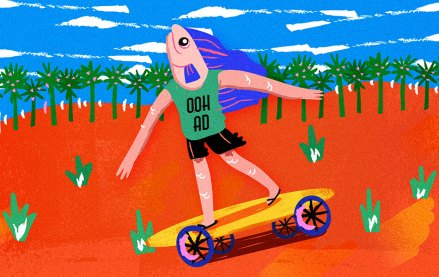 November 28, 2023 • 7 min read
As major marketers like Maybelline experiment with faux OOH, more marketers are open to the idea.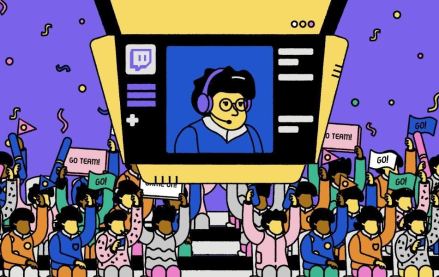 November 28, 2023 • 4 min read
The love affair between Alienware and Team Liquid does not mean that every esports organization is suddenly going to be all-in on wooing the endemic brands they once spurned in 2024. These days, esports organizations' varying level of interest in endemics is a matter of their broader brand identities — which are rapidly diverging.