On the Cannes ​​Croisette, publishers put their best foot forward as industry hurtles toward the unknown
June 22, 2022 • 7 min read
•
•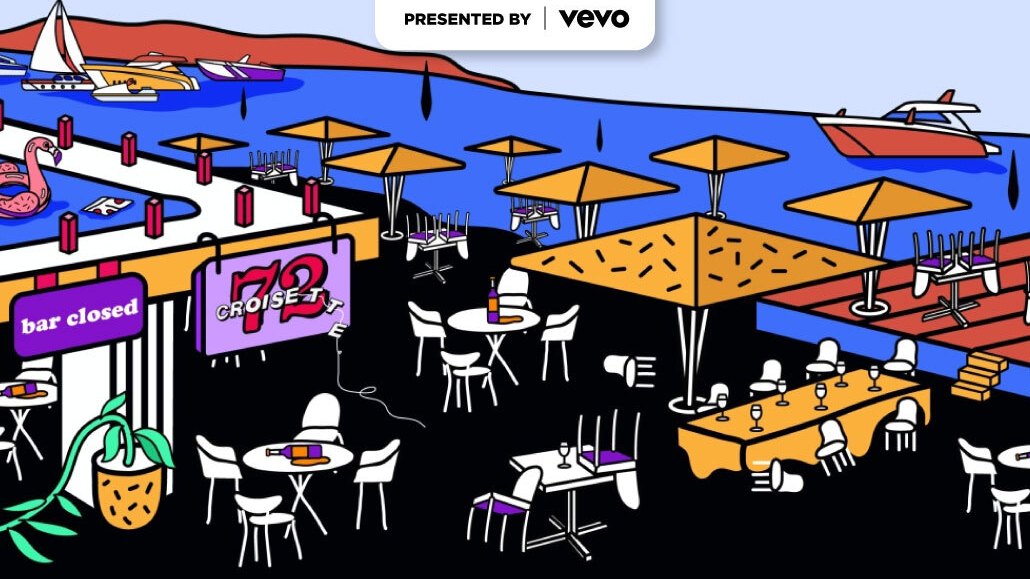 Digiday covers that latest from marketing and media at the annual Cannes Lions International Festival of Creativity. More from the series →
Another Cannes, another sojourn for publishers to the south of France in search of validation from the rest of the market. It's the old song and dance: Time and again, they have stated their case on the French Riviera only for the market to continue to take their dollars elsewhere. The situation has only gotten worse since the last fully in-person Cannes Lions International Festival of Creativity in 2019. Platforms have sucked so much money out of the market that five of the world's largest own around 60% of all global ad spend.
This isn't changing anytime soon, of course. But with that said, publishers, armed with first-party data, seem better equipped to explain why it should. Moreover, marketers seem more willing to hear them out. This year at Cannes could be different for publishers, after all.
"The rules of engagement have changed," said Pavlos Linos, CEO at ad tech vendor Exit Bee. "First-party data is now king, and the industry is waking up to the importance of true engagement and genuine attention."
Explanations for this differ depending on who you ask at Cannes. Some say it's because publisher data is more important than ever as third-party data becomes less available. Others credit a turbulent economy for forcing marketers to learn more about how advertising is working for them. The reality is it's probably a bit of both schools of thought, which are ultimately underscored by the same rationale: The outlook for advertising in large swathes of the open web isn't particularly promising, so it's crucial to spend in the parts of the web that are. It's the upside of a downturn that many publishers are keen to exploit.
With that goal in mind, publishers on the Côte d'Azur seem to have referred to the same playbook for their pitches over the first two days of the festival. Eight ad execs who have either met with publishers at the festival or seen them on stage summed up slight variations on the following pitch to Digiday: Publishers are experiencing greater demand for a safer, contextually relevant and more private environment that creates even more value, through the first-party customer data of both the advertiser and the publisher, while also being accessible and auditable by other technologies — not a position afforded to advertisers reliant on less "flexible" walled gardens, they hastened to add.
"The interest from marketers here in doing deals with publishers is real but it's really the starting point for things like second-party data partnerships, not the place they actually get brokered," said Todd Rose, general manager of identity and addressability at InMobi.
Talk along La Croisette and in Le Vieux Port De Cannes seems, in some quarters at least, to have a more business-like tone as a result.
There are more face-to-face meetings between advertisers and publishers, more publisher sales teams along the French Riviera, as well as a clear shift in dynamics between the more proficient publishers there and ad tech vendors. Now, publishers are telling marketers, "We can provide you with audiences built from their own consented data" — a perennial pitch undoubtedly strengthened by the fact that there are fewer ways for ad tech vendors to access that data indirectly. That's meant ad tech vendors have had to change tact. They're moving from being monetization-first businesses to facilitators of addressability.
"We have many meetings planned with publishers at Cannes and leveraging their first-party data is already a big agenda item for these meetings," said Michael Nevins, CMO at ad tech vendor Equativ (formerly Smart AdServer). "Publishers want to better monetize their content, so first-party data and strong contextual signals are part of the opportunity."
Eventually, these conversations tend to switch to what happens next — even more so at Cannes. The reality is not every publisher has big enough audiences and subsequently enough data to deliver reach and effectiveness at the scale advertisers have become accustomed to. And even when they do, there's a chance they're going to be wary of sharing that data, especially if it involves the email addresses readers use to log in. These aren't easy problems to unravel — standardization of taxonomies is just the start.
"Going into this year's Cannes many of the larger publishers will have had conversations about or perhaps even tested different cookieless solutions so the intent while here for many of those businesses is getting insights from the rest of the market about how those identifiers work," said Travis Clinger, svp of addressability and ecosystem at LiveRamp.
It goes some way to explaining interest in solutions that solve for these issues, from data clean rooms to alternative identifiers. Take Adform, for example. Execs there have been meeting with marketers to discuss how its own technology can sync up with whichever first-party IDs are used by publishers they buy from and then stitch them together to understand how audiences respond to ads across channels.
Initial results from that solution, from a test that ran from February to May, will be presented at a panel — hosted on the PwC yacht, of course.
"It's immediately clear at Cannes that marketers know the changes are coming, and are eager to understand more so they can prepare," said Jochen Schlosser, chief technology officer at Adform.
"Marketers are spending a lot more time listening to publishers at Cannes this year," said Rob Webster, chief strategy officer at media consultancy Canton Marketing Solutions, who is involved in a number of discussions between large advertisers and publishers there throughout the course of the week. The way he tells the big difference between this year and previous Cannes can be boiled down to one thing: data. It's as much a part of the conversations between advertisers and publishers as media is now, said Webster.
Yes, data has been an important part of discussions between publishers and advertisers at previous Cannes. In fact, data was a central part of how publishers pitched to advertisers at the last one in 2019. But more often than not, those pitches were more talk than substance. Publishers knew what they wanted to do with their audiences, but hadn't invested the time and money to really figure out how to harness them at scale. In fairness, many still haven't done so this time around. The fact that there are so many discussions between publishers and ad tech vendors along the Croisette about this very subject is a testament to that. And yet there's also a clearer sense from those discussions and many others like them of how publishers can make money from those audiences without losing control of them. The two-year gap has at least allowed them to address this — albeit to a degree.
"In that time, publishers have got better at highlighting the unique aspects of their audiences and subsequently their data that advertisers can't get elsewhere," Lauren Tiley, vp of strategic development at Permutive. "They have the proof to be able to back that up. That's not necessarily been possible on previous trips to Cannes."
Dark clouds on the horizon notwithstanding, the tone in Cannes, at least, is optimistic for publishers. They can pitch themselves as part of the solution to how online advertising thrives without an abundance of personal data, rather than be part of the problem.
"Publishers — arguably overlooked for many years, and still facing ongoing issues with the major platforms scooping up a large proportion of the world's ad dollars — have been facing complex issues and challenging times for some time now," said James Leaver, CEO at ad tech firm multilocal. "They know it's not just the shape of events that has changed, and they are well-versed in business models being up-ended entirely; and not just as a result of a global pandemic."
So, with creative effectiveness today taking entirely different forms, the rules of engagement with targeting changing, and Gen Z ripping up the rule book yet further, is it going too far to say that publishers, for once, don't feel relegated to the background?
"I think perhaps not," said Tom Jenen, chief revenue officer of measurement platform Brand Metrics. "Next generation storytelling, targeting at scale and indeed the future of media needs expertise in community and discovery — some of the very foundations that the publishing industry is built on."
https://digiday.com/?p=452215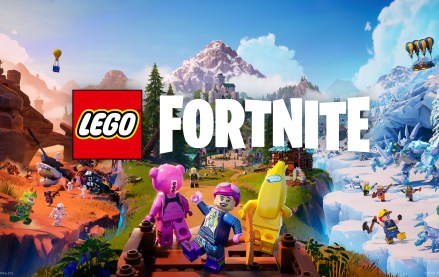 December 7, 2023 • 4 min read
The game worlds of "Lego Fortnite" are 20 times the size of the digital environment of "Fortnite: Battle Royale" — and they're built completely out of virtual Lego bricks, making the entire experience a showcase of the Lego brand.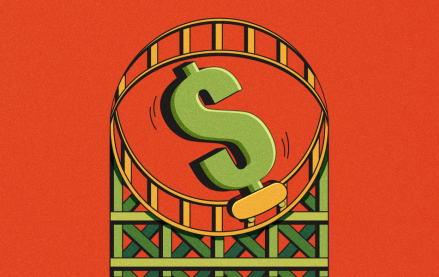 December 7, 2023 • 5 min read
In this week's Digiday+ Research Briefing, we examine the challenges facing programmatic advertising, how publishers, brands and retailers are giving up on X, and how publishers and brands are rapidly increasing their use of AI, as seen in recent data from Digiday+ Research.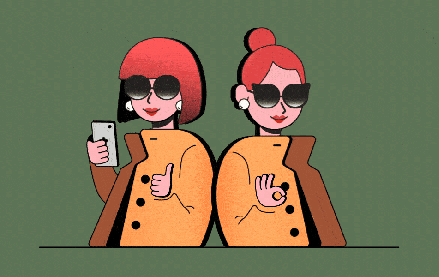 December 7, 2023 • 4 min read
The creator economy is on its way to becoming more like the programmatic market than many advertisers realize.