From olive oil to an online zoo: Agency executives' passion projects that we love
April 1, 2016 • 6 min read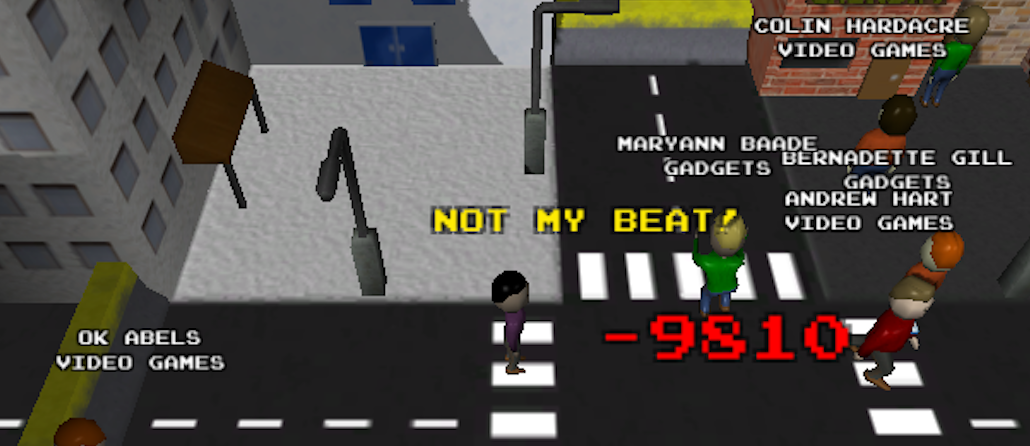 The word "creative" might be overused in the ad industry. But people working at agencies who actually fit the bill can't confine their creativity to the workplace. For many, it's a drive that spills outside of their day jobs and into passion projects on the side.
Below are some of our favorites recent side hustles of note.
Michelle Cardinal, CEO and co-founder, R2C Group
Side-gig: Nero Del Gallo Olive Oil
As if running a Portland-based direct-marketing agency weren't enough, Cardinal also manages her family farm, Nero Del Gallo. When winter rolls around, Cardinal and her husband Tim spend most of their weekends and holidays with their dog Lemon there, in the Santa Ynez Valley in Santa Barbara, harvesting olives for their olive oil business.
With two part-time assistants on the day-to-day management of the 3,000 square-foot farm, Cardinal oversees everything from the care of the olive trees to label design to sales. Tim, on the other hand, is in charge of marketing and copy writing. Nero Del Gallo produces and sells around 60 cases (60 gallons) of olive oil annually, Cardinal told Digiday.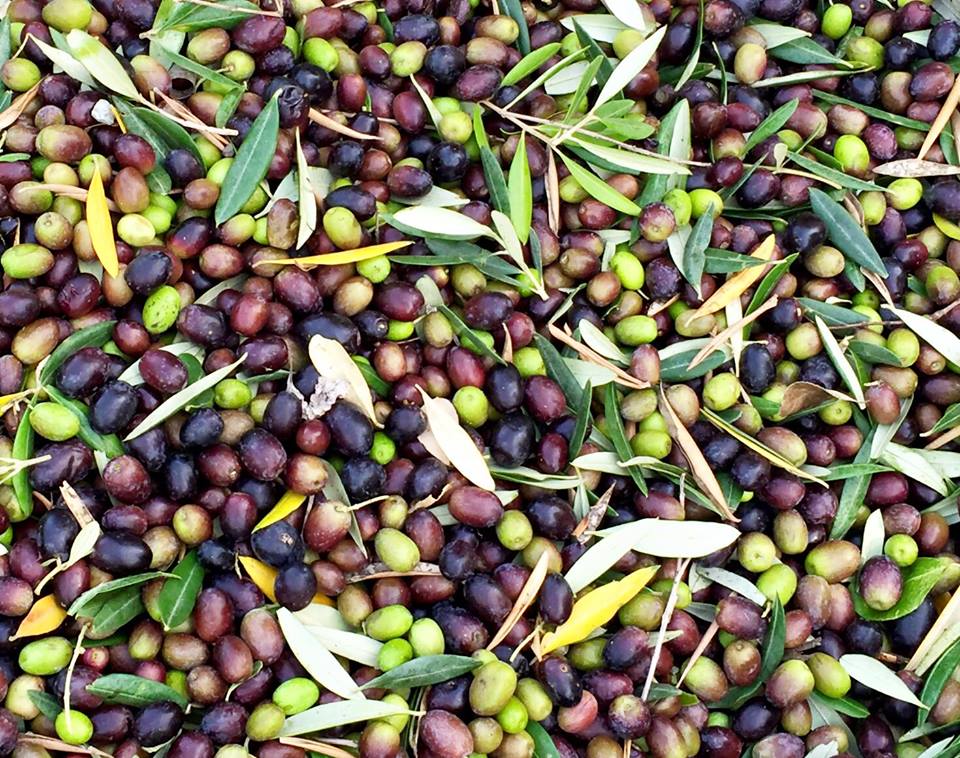 Running an olive oil business is very different from running an ad agency. The former is rife with uncontrollable variables. Because of unseasonably warm weather this year, for example, the most recent harvest was five weeks early, said Cardinal. So they had to cut down water usage by more than 40 percent.
"With olive oil, it's a fairly solitary job. You get to commune with nature and create a high-quality product that everyone loves. And there's great comfort in the fact that each harvest has a beginning and an end," said Cardinal. "One benefit is there's no business travel required!"
Chris Orris, account executive, Oxyen PR
Side-gig: PR mobile game
In Orris' 3-D arcade-style mobile game, players can roleplay as PR professionals, if they were into that sort of thing. In the game, players pitch reporters, who are walking around labeled with their names and beats. If reporters say, "Thanks, but I'll pass," players lose points.

Of course, it's just game – reporters are computer-controlled figures with randomly generated names and beats, and the system – rather than real human beings – decides if a pitch is good or not.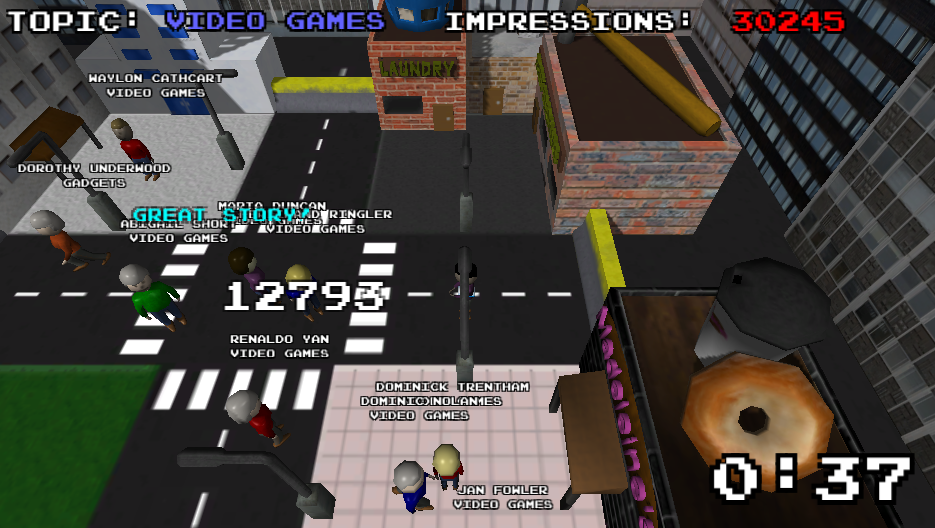 Orris started making video games as a hobby in high school. He developed this PR game with Debra Bethard-Caplick, his former boss and PR mentor at Quicksilver Edge. "She came up with the retro-arcade theme and lots of other elements, [while] I figured out ways to take those themes and make them into a game that would be quick and fun to play," said Orris.
Through the game, Orris wants to show players what the real PR world looks like. Many of the buildings are references to real-life people and things. For example, "Fred's Suites" is named after Fred Cook, CEO of PR firm Golin, who gave Orris a 45-minute informational interview for career advice and suggested that he should focus on tech.
Orris plans to launch the game for free on Android (and probably iOS and Web) in the next two months. By then, he may add more complexity to the algorithm that decides the quality of a pitch.
"I might have it take into consideration how far away you are or how often you're shooting pitches, because short pitches are better and spam is bad," he said.
Blake Allen, vp of creative, Paramore Digital
Matt Burch, content director, Paramore Digital
Side-gig: Music-sharing platform DesignersMX for designers and artists

In 2012, before streaming services like Spotify became mainstream, the duo was looking for a way for creatives all over the country to share what kind of music they're listening to. The platform they created, called DesignersMX, lets designers and artists curate, share playlists and create album covers for them.
"We were interested to know what music ad creatives in other cities like New York City and California like. There was no way to know that before streaming services like Spotify took off, so we created our own platform that allowed artists to add MP3 formats," said Allen.
In 2014, the duo launched the second version of DesignersMX that integrated APIs from Spotify, SoundCloud and Rdio. While every artist can sign up for the membership for free, Allen and Burch decide who can be the mixer based on their online portfolio and music taste.
"We are very careful about quality control because we want people to really enjoy the content on our site," said Burch.
Currently, DesignersMX has 8,522 users (7,330 members) and 1,189 approved mixers, most of whom come from Europe. Allen and Burch don't plan to monetize the platform at the moment because they just want to add music service to the design community and they like the purity of the platform.
Dorota Pankowska, art director, Ogilvy & Mather Paris
Side-gig: Crayon business cards

When Pankowska really wants to create a unique networking experience, she pulls out one of her business cards made entirely out of crayons.
Each card is unique, made of melted wax crayons poured into a molding — and they can actually be used to draw. To make them, Pankowska made a laser-cut prototype out of acrylic and then turned it into a rubber silicone mold. She melts crayons and drops the wax into place with an eyedropper. Each card takes around four to five crayons depending on the design.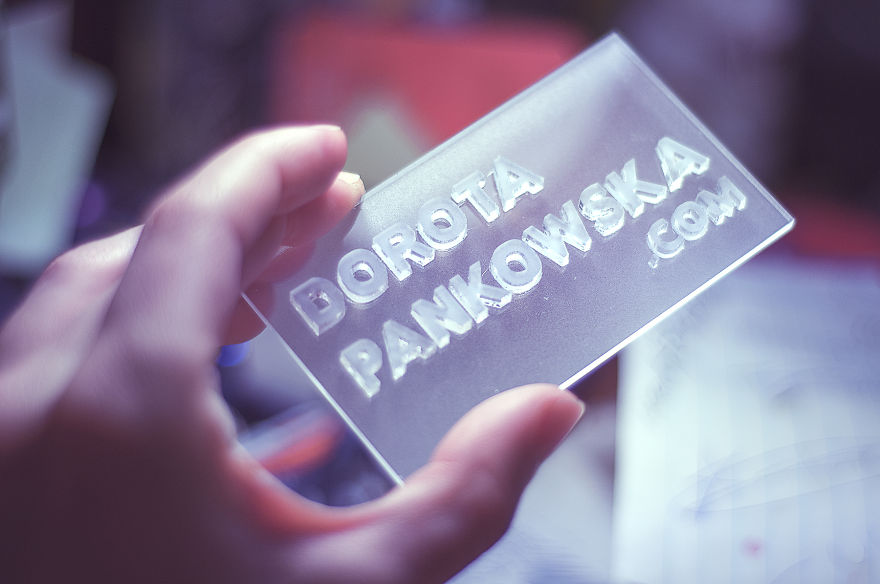 Aside from crayon business cards, Pankowska has a few passion projects including gold-plated Bitcoins. Currently she's working on a Web project that she wants to keep a secret.
Carly Martinetti, PR manager, PressFriendly
Side-gig: Website Featured Creature showcasing rare species
Martinetti's website Featured Creature is an online zoo that highlights weird and endangered animals, like Egyptian Starfish and Grammodes Oculicola (a moth of the Noctuidae family). The site typically gets around 100,000 unique visitors per month, a number that can be four times as big when a post goes viral. On social, Featured Creature has more than 55,000 Facebook fans, 19,000 Twitter followers and around 90, 000 monthly views on Pinterest. All of them are grown organically, Martinetti told Digiday.
She built the site six years ago when she saw a TV news story about a new mammal that was just discovered. When she tried to find more information online about the animal, she couldn't find any. "So I decided to make my own site that would be almost like a 'personal archive' of all the cool creatures in the world," said Martinetti. "I always wanted to be a biologist, but I'm so bad at math that there was no way that was ever going to happen."
Martinetti has been creating sponsored content on Featured Creature on behalf of both charities and brands. Sometimes she even comes up with entire social and PR campaigns for them that can be launched via the site.
https://digiday.com/?p=169892
September 28, 2023 • 4 min read
Some content creators are using generative AI tools to spark new levels of creativity and innovation and are sharing their experiences online in how they're using these tools to streamline their workflows and boost productivity.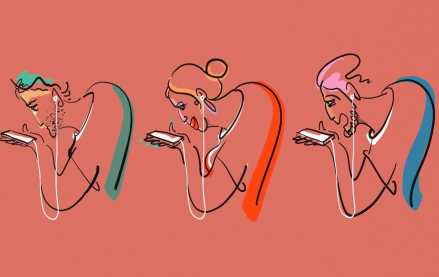 September 28, 2023 • 6 min read
In this edition of the weekly Digiday+ Research Briefing, we share focal points from Digiday's recently released reports on marketers' evolving social media tactics, including how they're using Facebook less and diving into YouTube Shorts more.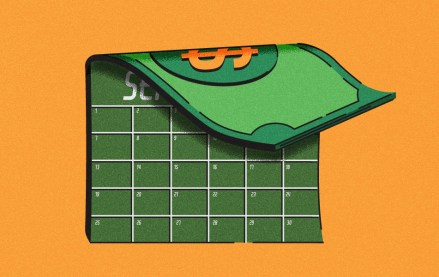 September 28, 2023 • 4 min read
In 2023, some brands' executive boardrooms are still insulated from the chill of crypto winter, for better or worse. But the rising pressure of crypto skepticism has made it more urgent than ever for companies to figure out how to use blockchain technology to support their core offerings and customer base rather than simply dropping branded NFTs and hoping for the best.