'Nothing typical about this year's political ad market': As crises continue forecasts predict higher than ever political ad spending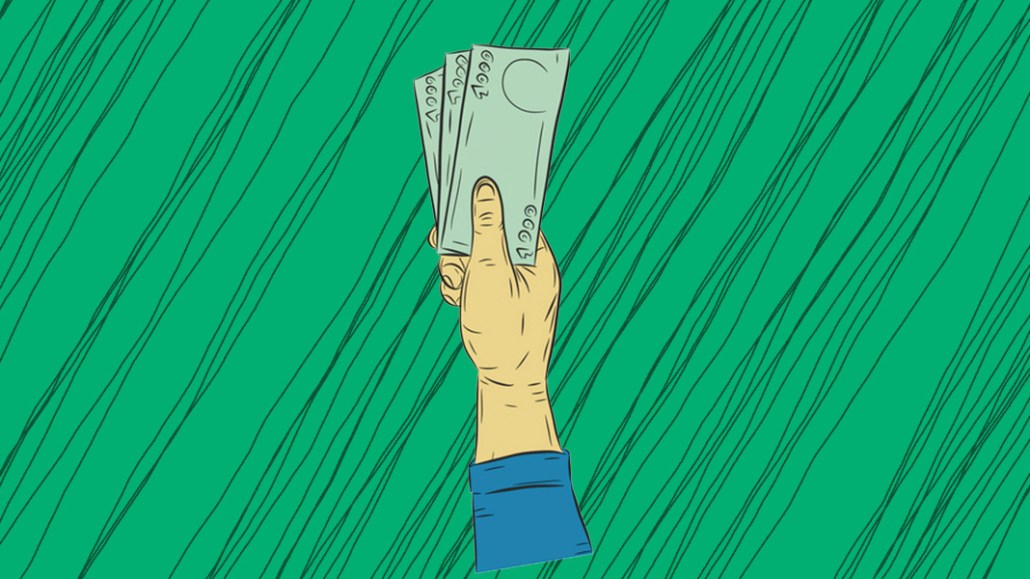 The presidential race has taken a backseat to the multiple on-going crises in the U.S. as the coronavirus, the economic fallout from the pandemic and the current social unrest across the nation, have taken center stage. That's changed the way that both President Trump and former vice president Biden have approached advertising.
In early March, following the on-set of the coronavirus in the U.S., both Biden and Trump tamped down their advertising on television, according to data from iSpot. However, in early May, Trump returned to advertising on television whereas Biden has yet to ramp back up. That said, Biden has recently spent significantly more on digital ads than he previously had, particularly on Facebook where he reportedly spent $5 million (with $1.6 million of that spent in just one day, more than triple Trump's previous single-day record spending on Facebook) in early June. Per Advertising Analytics, Biden spent slightly more than Trump, $6.8 million versus Trump's $6.7 million on Facebook and Google, over the course of May 24 to June 7.
"There has been nothing 'typical' about this year's political ad market," said Martha Matthews, svp and group director of local activation for Dentsu Aegis Network, adding that even before coronavirus the primary was unusual as it was the most expensive Democratic primary in history with $1 billion in campaign media spend, of which $570 million came from Bloomberg alone. "There's no question that the pandemic has disrupted this year's elections."
Still, even with the multiple on-going crises, advertising forecasts this week predicted that political advertising will hit an all-time high this year. On Monday, Magna Global predicted that the 2020 election cycle will produce $4.8 billion in net incremental ad sales, up 24% from 2016 and a record high. On Tuesday, GroupM echoed that sentiment with its ad forecast, predicting the highest spend ever this year estimating a total of $15 billion in political ad spending, up from $8 billion spent in 2018.
"Spending could be even higher," said Matthews, despite being often asked by advertisers if a decrease in political spending is expected due to coronavirus. "Physical distancing isn't allowing for typical in-person campaigning — everything from big campaign events with large numbers of people to door-to-door canvassing. The money typically used to support this 'boots on the ground' campaigning is being shifted to media spending."
Magna expects that while all media channels will benefit from the predicted increased political spending, digital media will grow the most and hit $1 billion in political ad revenue for the first time this year. GroupM, meanwhile, sees more than half of the $15 billion it expects to be spent on political ads to go to local TV and be concentrated in swing states.
That said, Biden pulling back on TV ads in the spring isn't all that surprising. "Political ad spending is typically at its lowest point in the springtime," said Matthews. "Historically, 79% of political spending comes in the back half of the year with 67% being placed between the general election window opening in September through the election in November. Most significantly, 30% of all political spending takes place in the last three weeks leading up to the election."
"There's usually primary ads and then you do usually see a dip," said Michelle Millar, vp and group director of media and activation at ad agency Hanson Dodge. "But this year is different because the ad market itself is seeing a decrease, yet political advertising is seeing such an overwhelming increase."
As Trump has increased spending on television again he is "playing to his base," according to John Cassilo, data analyst for Fabric Media. Per iSpot data, Trump has garnered 789 million ad impressions since March 1 with 63% of impressions on national linear TV versus 33.5% on local TV. Biden has generated 395.3 million impressions with 26.2% on national live linear and 69.7% of impressions on local TV during the same time period.
While Trump has returned to television on channels like Fox News, HGTV, CNN, CBS and the Food Network, since early May, Biden has remained quiet on television. Doing so is likely a strategy beyond just the coronavirus now. "Biden going dark [on TV] has likely been a response to the current social environment," said Millar. "He's doing a ton of fundraising so there are still a ton of social ads out there for that. It's almost as if they're saving that war chest for after the DNC."
Spending more now could also be a waste, according to industry observers. "There are so many dynamics right now," said Michael Horn, chief data officer at Huge, of the volatile political ad market. "With the nomination locked up for both, the question is what are they trying to drive? The earned media around coronavirus and the protests will overwhelm anything they put in the market."
Industry observers expect spending to significantly increase in the fall, which is typical. That said, while the market would generally be more competitive in the fall, as advertisers compete for available inventory, the uncertainty of the Upfronts season as well as the uncertainty in when big brand advertisers will start spending as they had been prior to coronavirus could make for a more fluid advertising marketplace this fall.
That could give political advertising "more flexibility to adopt and wait and see approach because there's more inventory available that's not taken up by brand advertisers," said Horn, "[Brand advertising] could stay cool until after the election. If the rates are lower and there isn't pressure to lock in in the same way we could see a higher volume of political advertising."
https://digiday.com/?p=370210