'We're not Google': How CarMax is trying to attract tech talent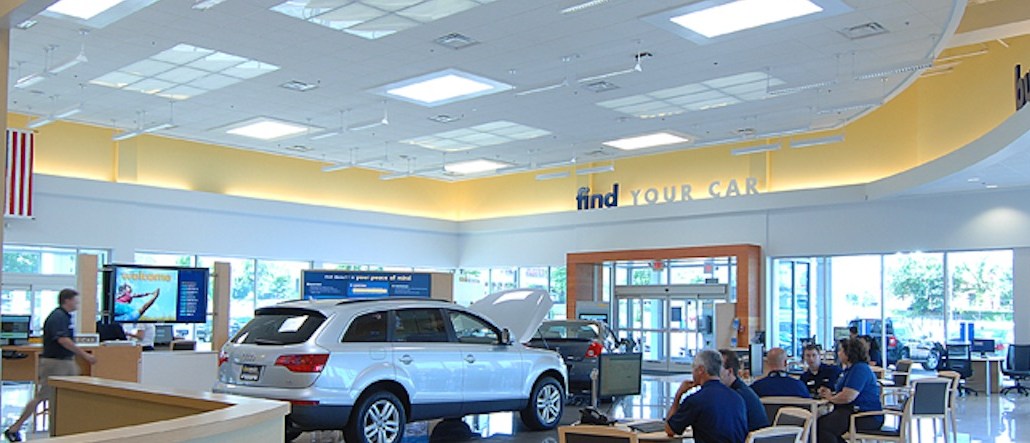 Jim Lyski, the chief marketing officer at CarMax, is nothing if not realistic: "Nobody coming out of college today says, 'I want to be a used-car salesman.'"
That's true, but Lyski and the CarMax brand are hoping to pivot away from the sleazy car salesman trope as it tries to hire thousands of people, including engineers, designers and developers to help it along on its digital journey.
More than one-fourth of the car purchases made in the U.S. last year were made by millennials, according to J.D. Power. And CarMax finds that a growing percentage of its customer base is in that age group. And Lyski said his major challenge is serving consumers who expect a seamless experience when they go from online to in-store.
"We intend to be one of the people who are the future of Web retail," said Lyski. "But we're not Google. We don't have an employment brand name. The key is to get people to see what we're working on."
For about 90 percent of people, car-shopping starts online. But they rarely complete it online, mostly because a car is a complicated purchase, requiring a lot of money and often, financing. That means CarMax has to appeal to customers online and in showrooms alike.
While the company has an app and has lots of customers using its site, Lyski wants the process to be more seamless, especially in the gap between online and offline. That requires making its app richer and equipping store associates with the tech they need to bridge the gap as well.
So CarMax is thinking like an e-commerce company. Since 90 percent of buyers start the search online, the company has invested in search infrastructure and a UX that looks like an "Amazon product description" for cars. The brand is now also testing online financing services so people can estimate their payments online. (While CarMax doesn't let shoppers complete their purchase online, it plans to eventually add that option.)
"We're trying to be like a Silicon Valley tech company," said Lyski. "We're testing and iterating constantly."
Mobile is also a big priority, with 65 percent of visits to Carmax.com now coming from a device other than a desktop or laptop. So CarMax has made changes to its app to encourage people to keep using it after they've bought their car. Once just a search app, it's now called an "ownership app," and CarMax plans to add a loyalty program for car owners to help with tires, auto parts and roadside assistance. There'll also be a wallet-like feature where you can store your vehicle ID number or insurance information.
The in-person part is equally important, said Lyski.  The company has doubled its brick-and-mortar locations since 2006 and plans to open 13 to 16 showrooms opening annually over the next two years. The key is to provide customers with a seamless experience between their online search and financing research and the time they walk into a location. The brand is now testing new CRM programs to figure out how to connect the dots.
And that's where all the tech talent comes in.
Lyski hopes that as new products come out and the brand starts rolling features out to the market, it will pique the interest of people who want to make cool things but not necessarily in a volatile environment.
"We're working on awfully cool stuff at a successful company," said Lyski. "But being a car salesman isn't what kids who know all about Silicon Valley think of doing. We have to get them over that hurdle."
Homepage photo courtesy of CarMax.
https://digiday.com/?p=143664