'No real separation of church and state': Marketers are skeptical of Google's new attribution tool
May 25, 2017 • 3 min read
•
•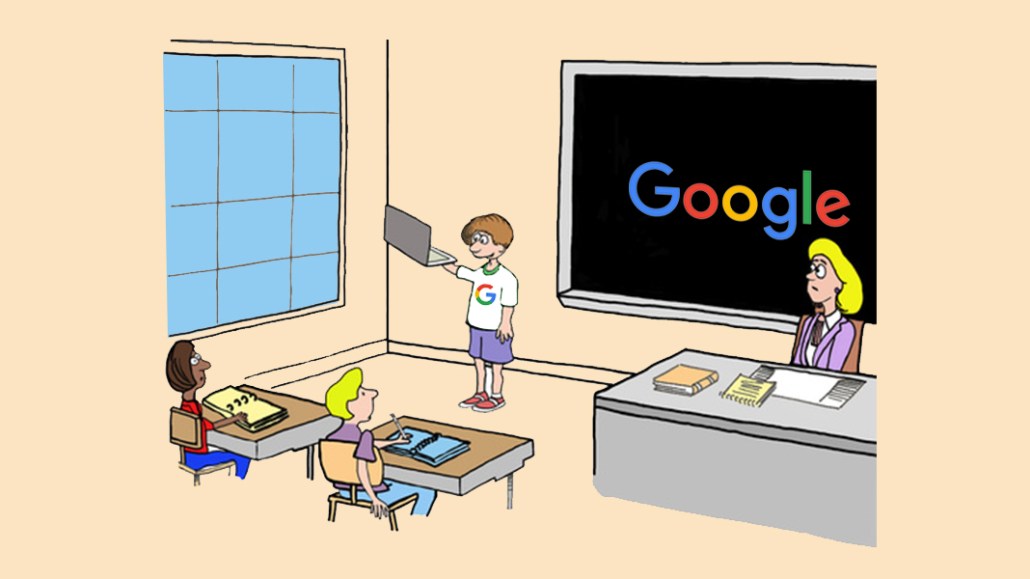 Shortly after Facebook introduced an attribution tool for marketers in March, Google started rolling out its own free version called Google Attribution for marketers on Tuesday. While making attribution accessible to everyone is a good thing, marketing executives are cautious about Google checking its own homework — and giving itself glowing grades.
Google Attribution is designed to integrate data from Google Analytics, AdWords and DoubleClick, among other platforms. It can show a brand how many conversions in a campaign come from social, email and search, respectively, for instance. This is not Google's first foray into attribution. The company introduced Attribution 360, a paid attribution solution, last year as part of Google Analytics 360 Suite. The difference between Google Attribution and Attribution 360 is the latter is more advanced and helps big ad spenders unify all of the data from their marketing channels, including programmatic data, TV data, search data and more, according to a company spokesperson.
The issue of Google and Facebook grading their own homework is still a big concern for marketers, as recently underscored by WPP CEO Martin Sorrell. Because of the inherent conflict of interest, Crossmedia CEO Kamran Asghar said his agency would never use attribution services from Google or Facebook.
"We do our best to avoid any vendors — be it media or tech — that pose a conflict of interest," said Asghar. "Google is a media company, and, therefore, clients should monitor it — and all channels — with credible third parties who are independent of selling media."
Jason Beckerman, co-founder and CEO for social intelligence firm Unified, also thinks that "there's no real separation of church and state," and the major issue is: Will Google like the story it tells? "If their competitors end up having higher return on ad spend, it could put Google in a tough spot," said Beckerman. "Google wants to become one-stop shop for marketers and own their marketing. It has got too much skin in the game."
While David Rossitter, director of data science for Huge, agreed that marketers should be aware if — and how — Google treats its own media and other media fairly, he is open to using attribution solutions provided by the likes of Google and Facebook. His team is testing Attribution 360 for clients.
"It's always good to keep a critical eye. Since Google Attribution is a free product, it is important to understand how your data is being used," said Rossitter. "But we are platform-agnostic and using various attribution models. After all, Google understands mobile and desktop through its Gmail and Android products, so it can leverage cross-device data, which other companies may not be able to do."
Ben Gott, director of analytics for Merkle, added that one huge advantage of Google's attribution solutions is that because tagging and integrations are handled by Google's existing ecosystem, measurement can be done in days and weeks rather than months and years, which is commonplace elsewhere. "We have also audited Google's attribution tools in the past and found data clean and accurate," said Gott.
But that is not good enough for Stephanie Waddle, vp and group media director for Deutsch Los Angeles. While her team used Google's free attribution tool before and will likely test Attribution 360, Waddle thinks any attribution solution that an advertiser subscribes to will be biased toward certain media or behaviors predicting a conversion and will be modeled from a small amount of conversions.
"If the client or the agency has the bandwidth and robust analytics team, I'd recommend to take log file data and create your own attribution tool," she said.
https://digiday.com/?p=238262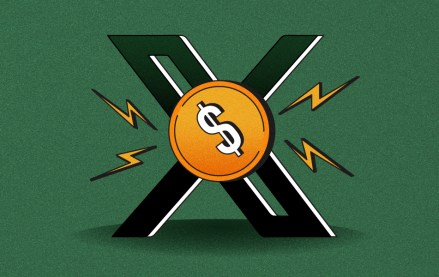 December 4, 2023 • 4 min read
Less competition for ad inventory means lower prices, but at the cost of associating with a platform facing ethical challenges.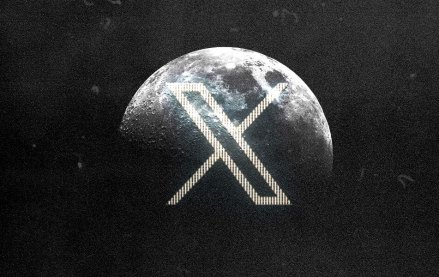 November 30, 2023 • 4 min read
In the packed DealBook conference in New York yesterday, owner Elon Musk bluntly told them to shove it.
November 30, 2023 • 2 min read
WorkTok, or CareerTok, is in full force. Combined, those hashtags on TikTok have over four billion views and it is benefiting Gen Z.