Nike's sports hijab launch highlights the lack of foresight at big brands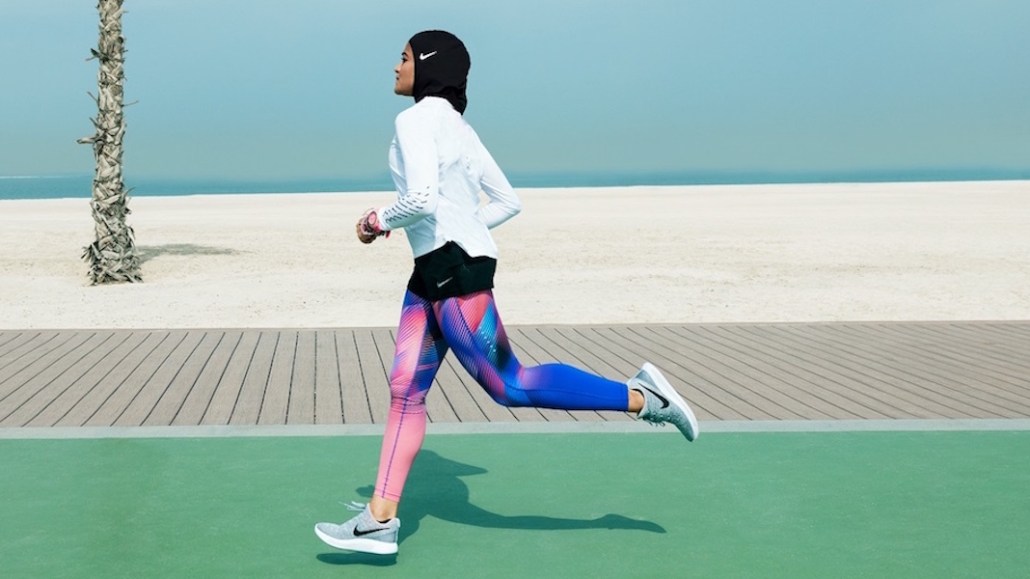 Cindy van den Bremen created the first sports hijab seventeen years ago, so yesterday's announcement that Nike will debut sports hijabs for Muslim women in 2018 has been a long time coming. "My initial reaction was, 'Finally!'" she told Glossy. "We've been knocking on doors for the past seventeen years, but it was too early," she said of her attempts to sell the idea to larger brands, including Nike. "There was no urgency yet from a big brand perspective."
"Nice idea, but do it yourself," she said they told her, and so she did. In 2001, she launched Capsters in The Netherlands, where she lives.
Today, along with her business partner Karin Mastenbroek, van den Bremen sells her products in over 15 countries, including Australia and Germany. The initial idea stemmed not from a personal need (van den Bremen is not Muslim), but from a moment of empathy: witnessing a girl get kicked out of her university gym class for wearing an unsafe hijab. The girl was forced to rely on a haphazard turtleneck–swim cap combo going forward, so using her background in design, van den Bremen went to work on creating an alternative.
That was a different time, of course — one in which Muslim communities had much less visibility than they do today and companies were less likely to be blasted for every blindspot through the endless stream of social media platforms. Unlike Capsters, some suspect Nike's decision is founded more on image control and their bottom line.