The New York Times mostly skips ad agencies with an in-house 20-person ad-buying team
July 9, 2018 • 4 min read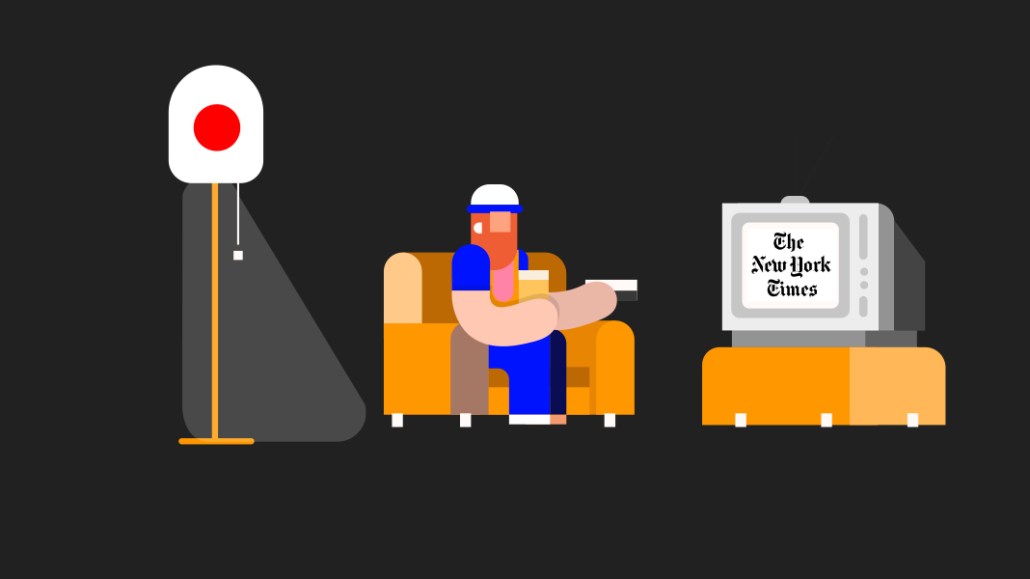 Marketers are taking their advertising in-house, and The New York Times is jumping on the trend.
The newspaper started moving its media buying in house more than a year ago, and accelerated the process with the hire of Janis Huang as managing director, marketing and media strategy in July 2017. Huang, whose resume includes DigitasLBi, Mindshare, Hall & Partners and Draftfcb, oversees the Times' in-house 20-person media team, with a focus on growing digital subscriptions and increasing the Times' awareness with new audiences. In that time, the Times has scaled back its use of agencies from more than 10. It's almost doubled the amount of media it manages and now buys nearly 90 percent of its media itself.
Like other marketers taking their media in-house, The Times wanted to gain control over an increasingly cloudy process of digital media buying, which has been plagued by murky analytics; ads showing up next to offensive or unsuitable content; and fraud. As a journalism brand, it also needed to move at the pace of the quickened news cycle. The Times has also declared itself a consumer brand as subscription revenue has become its main growth driver, so it had to market itself accordingly.
Huang's team has handled buying for Times campaigns "Truth Has a Voice," "Year in Review" and "Truth Demands." It was "Truth Has a Voice," drawing attention to the Times' groundbreaking #MeToo news coverage, that really validated the in-house approach. The ink was barely dry on the Times's sexual harassment coverage when "Truth Has a Voice" broke on digital and TV, a testament to the value of having a media team, marketing, analytics and newsroom all having the same employer and corporate goals. (Droga5, which did "Voice," still handles much of the Times' creative.)
"You have some brands planning a year out, and we were able to respond in a matter of weeks," Huang said.
Getting more visibility into the media buying process was another big benefit of moving in-house, she said. The Times has reduced its reliance on measurement vendors and now measures most of its media buys using its own analytics and insights staff.
"Media has struggled in the past; it's been very black-box," Huang said. "'We have this proprietary algorithm that's going to tell you your media is working.' It's something all planners and buyers don't love."
Now, her team can sit across the table from data scientists who are Times employees like themselves and can openly talk about their methodology.
"The first time that happened, it was so refreshing," Huang said. "It's really refreshing for our team to be able to have that frank and honest conversation."
In a Digiday survey of 30 brand execs in December, all brands conducted at least some of their marketing in-house, compared to 12 percent that did none of their marketing in-house at the beginning of that year. Fifty-six percent said they planned to take more of their marketing in-house in 2018.
Other media companies handle their own media duties. Condé Nast does its media in-house with about 10 people in marketing. Wall Street Journal parent Dow Jones has done all its own media buying for over a year and a half, including social, display and search, OOH and TV, for recent campaigns including "Good Things Come to Those Who Don't Wait" and "The Face of Real News." Bringing this work in-house brought efficiencies, the ability to work closely with the newsroom to turn around campaigns fast and better protection of the WSJ brand, particularly in buying programmatic display ads, said Jon Buckley, Dow Jones sales and media director, who oversees this work.
A company's decision to take its media in-house poses a variation on the classic business question: Should you focus on your core expertise and outsource the rest, or do it yourself, said Dorian Benkoil, founder of publishing consulting firm Teeming Media. You can save money on agency commissions, have media staff focused solely on your company goals, and know the data you get back from a campaign isn't being distorted by an intermediary. But it can be hard to find the right people and have adequate clout with media vendors in negotiating rates and placements, he said.
By taking doing one's own marketing, you also can lose the objectivity an outside agency can bring, said Greg Paull, principal at R3 Worldwide, who has worked with a number of marketing clients on the issue of in-housing media work. "For every great company case study of building cost savings and speed to market through in-housing, there's the cautionary tale of Pepsi and Kendall Jenner and lacking the external voice that an agency can provide," Paull said.
Given that the Times still uses agencies, though less than it used to, Huang was careful to say that it still values the role of agencies. But, she said, the company's capabilities are increasing all the time. "We're very honest with ourselves with what our strengths and weaknesses are, but our expertise is growing very quickly."
https://digiday.com/?p=294333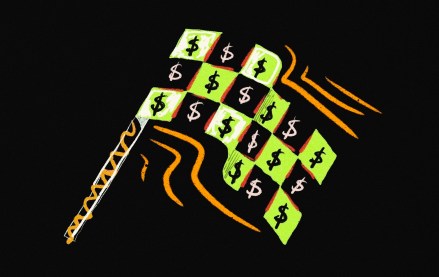 September 26, 2023 • 3 min read
With three Grand Prix races in the U.S. this year – Miami this past May, Austin in October and Las Vegas in November – the interest from U.S. marketers in Formula One has increased this year, according to agency executives, who say they expect that growth to continue next year.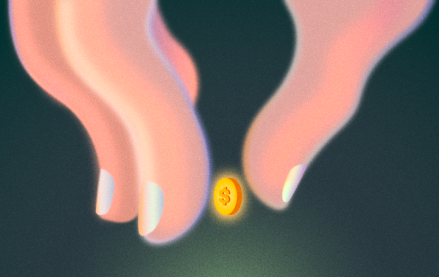 September 26, 2023 • 6 min read
A Digiday+ Research survey found that brands and retailers report using Facebook less over the last few years, all while the platform's value to their revenues and brands has increased.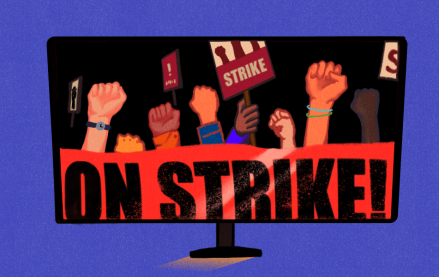 September 26, 2023 • 5 min read
The timeline for a return to business as usual – whatever that may mean now – is yet to be determined.