Ka-Pow! Comic Con Hijacks Attendee Twitter Accounts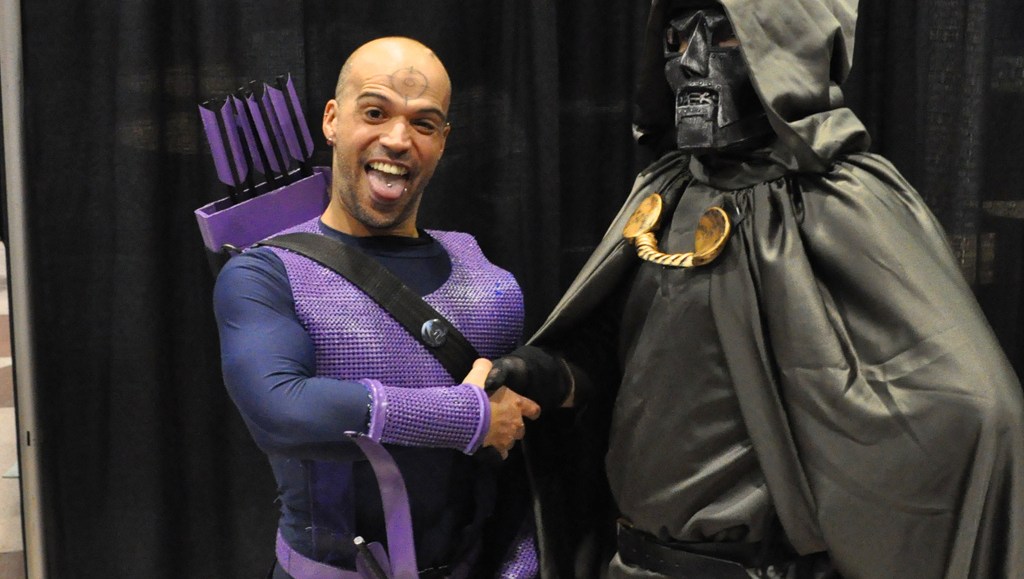 Hundreds of New York Comic Con attendees received badges yesterday with a radio-frequency identification chip inside. Technology is cool! But these unsuspecting conference-goers had no idea that the tracking mechanisms would also tweet on their behalf. "Your NYCC experience is about to get 100x cooler! For realz," the registration form reads.
Depends on how you define "cooler," probably. Attendees had been given the choice of opting out of the automated tweets during registration by choosing whether or not to link their RFID chipped badges to their social accounts. But this was a fine-print detail that even the savviest technophiles missed.
Tweets from hijacked attendee accounts read, "So much pop culture to digest! Can't. handle. the. awesome. #NYCC." Also: "#NYCC is the Best Four Days of my Year! https://bit.ly/15YvA1P" with a link linking back to the NYCC Facebook page.

Top industry attendees that the overly-exuberant marketing affected, like Brian Crecente, a news editor at Polygon, and IGN's Executive Editor of Mega Franchises, Greg Miller, were not happy.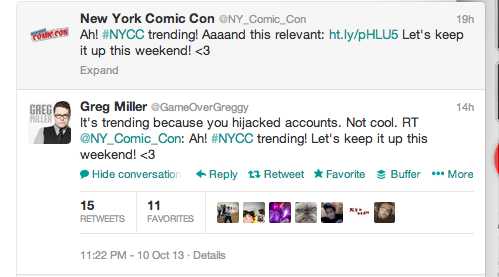 The NYCC has since disabled the function due to all the social backlash …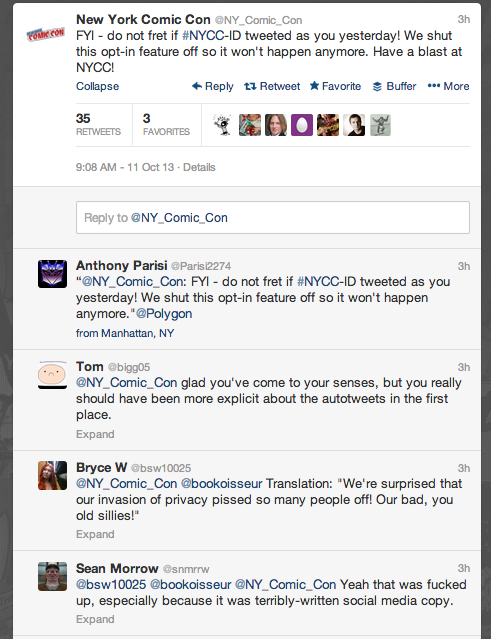 … And has explained in a Facebook message what happened:
As you may have seen yesterday, there were some posts to Twitter and Facebook issued by New York Comic Con on behalf of attendees after RFID badges were registered. This was an opt-in function after signing in, but we were probably too enthusiastic in our messaging and eagerness to spread the good word about NYCC.
Digiday reached out to NYCC for comment over email and Twitter, but has not yet received a reply. Hopefully they haven't tweeted it from our account.
Image via Jason Persse on Flickr
https://digiday.com/?p=52353