'Never going to explain the world of crypto with OOH': Why crypto companies are focused on billboards for brand awareness, legitimacy
June 10, 2022 • 7 min read
•
•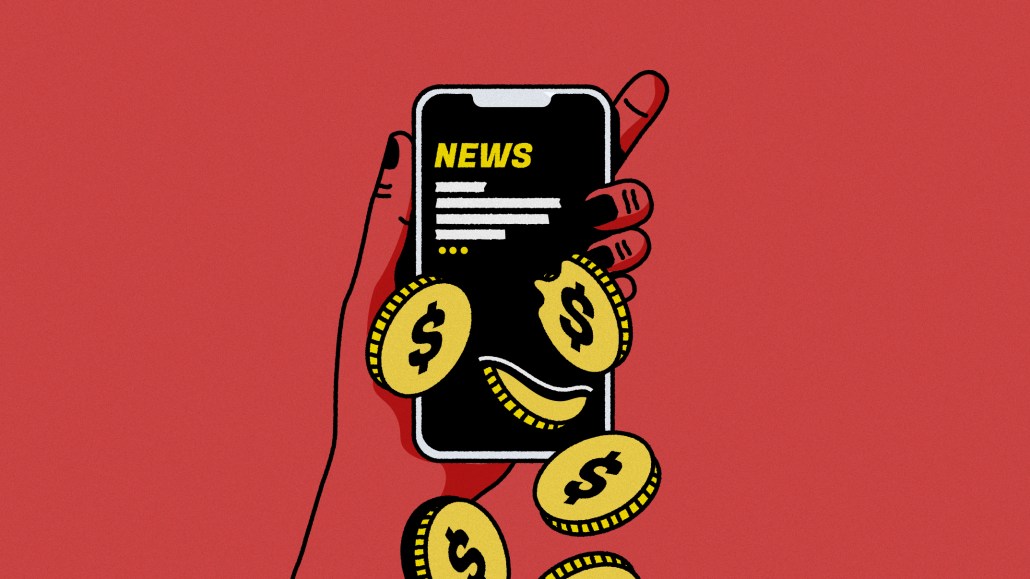 Ivy Liu
Last fall, cryptic messages began showing atop the iconic Columbus Circle billboard in New York City. Along with the temperature and time, the sign at first showed words from a now-famous white paper written by Satoshi Nakamoto, the pseudonym for the creator of bitcoin. Later, it started displaying jokes like: "What does a Thanksgiving turkey say? HODL HODL HODL." (HODL is a popular crypto acronym for "Hold On for Dear Life.")
Turned out it was all part of an ad for Gemini, the crypto exchange founded by Cameron and Tyler Winklevoss. The company bought a three-year lease for the billboard, but it's been buying out-of-home ads for years in various markets since 2019, when it ran a bus campaign in Los Angeles promising: "Crypto without chaos."
"Our philosophy with out-of-home is you're never going to explain the world of crypto with OOH," said Jonathan Isaac, Gemini's global head of brand and marketing. But he said you can still introduce a brand to the world and sell products, making it a "fantastically powerful medium for the crypto-curious" and even "urban theater." Earlier this year, Gemini used OOH advertising again to market a new credit card that rewarded users with crypto while collaborating with NFT artists for a broader campaign called "What's The Best That Could Happen?"
THE VALUE OF OOH
Market to mainstream audiences; Build trust and awareness; Legitimize new categories of products and services; Explain complex concepts (like crypto); Utilize "urban theater."
Gemini is one of many cryptocurrency companies that have been buying out-of-home advertising in cities across the U.S. and Europe to increasingly market to mainstream audiences. High with hype, top crypto companies are looking to reach the masses with the same tricks used before by a wave of DTC brands that used billboards and subway ads to legitimize new categories of products and services. Unlike mattresses and toothbrushes, the crypto category isn't something as easily understood. It's also not always as easy to differentiate one crypto brand from the next, or what's really worth betting real money on buying.
There's also the question of whether the so-called "crypto winter" will cause companies to slow ad spend as the crypto industry faces layoffs, crashes, regulation and more speculation. But so far, marketers say they don't plan on making changes to their budgets and that ads across billboards and elsewhere help to explain complex concepts in a crowded category.
So far, the majority of campaigns have been showing up in tech-saturated markets like New York, Seattle, Los Angeles, Austin and Nashville, according to out-of-home advertising vendors, and costing anywhere from $35,000 to $300,000 for between less than a week to four weeks. Others say crypto companies have paid in the "multimillions" for high-traffic intersections and long-term deals. Other ad buys during events like Art Basel have cost closer to six digits.
"It's heavy and acute," said James Heller, founder of Wrapify, which has helped several crypto companies advertise on cars. "The sales cycle for it is, 'Hey we have $1 million and we need to spend it.'"
Appeal to the masses
Until recently, crypto brands were mostly preaching to the converted. However, in the past year, the need to go mainstream has led top companies to pay top dollars for everything from stadiums and jersey rights to Super Bowl ads and celebrity endorsements. And while billboards might seem too static for a digitally-native industry like crypto, some say it's a way to build trust and awareness in a category fraught with skepticism. Meanwhile, layoffs and hiring freezes at top crypto companies like Coinbase and Gemini have some predicting strong headwinds ahead not long after previously obscure brands have gained mainstream recognition.
Last year, Grayscale and Gemini were among the top five crypto companies spending on out-of-home ads, according to OneScreen.AI, a startup that tracks outdoor ad inventory. The company's analysis of Kantar data found that both spent around $4 million between January 2021 and February 2022, followed by KOK at $2.75 million, Crypto.com at $1 million and Etherlite at less than $500,000.
"Out-of-home media tends to favor brands that nobody knows about," said Sam Mallikarjunan, CEO and co-founder of OneScreen.AI.
Out-of-home media tends to favor brands that nobody knows about.
Outdoor ads have moved to smaller markets, too. Earlier this year, OneScreen.AI's analysis found Gemini spent 45% of its OOH budget on New York, 20% in Los Angeles, 13% in Miami — a city that's become increasingly associated with cryptocurrency — followed by smaller percentages in San Francisco, Chicago and Dallas. Meanwhile, Grayscale's also bought OOH ads in markets like Atlanta and Denver, spending hundreds of thousands of dollars in each city.
Crypto billboards are showing up everywhere from subway stations and highways to boats, buses and airport lounges. It's "some of the craziest, most competitive things I've seen," Mallikarjunan said, adding that some crypto brands he's spoken with have wanted to "out-bid" and "out-buy" competitors. (He said one crypto company wanted to even buy the little league jerseys of a team whose coach works for a competitor.)
Because blockchain technology is still relatively new, it doesn't always make sense to appeal to the masses, said Algorand head of marketing Keli Callaghan. Instead, OOH advertising "becomes super critical" when you have something specific going on in a certain city or region.For Earth Day 2020 in April, Algorand did a billboard buyout to tout the company's energy efficiency. By going dark for an hour, the company said Times Square saved as much energy as 350 million transactions of the Algorand blockchain. (Algorand also did a separate OOH campaign in April in Miami during Miami Tech Month on digital billboards next to the city's Citibike stations.)
Crypto is still "in this crossing the chasm moment," which requires ways of using the familiar to market the unfamiliar, said Andrew Tam, chief marketing officer of the crypto-lending platform BlockFi. To debut its credit card last year, BlockFi used out-of-home ads to show how people can use something familiar—a credit card—to earn and own cryptocurrency. (Tam wouldn't disclose exactly how much BlockFi has spent on OOH ads, but said the company has spent at least seven figures for its campaigns.)
"We've got a lot of early adopters and a lot of evangelists," Tam said. "Getting across that chasm into mainstream adoption requires products like the credit card … Part of the thinking for us was to try and play that mass appeal product via some more traditional advertising mediums."
Using OOH for more than brand awareness
After using digital ads with brand awareness messaging in early 2021 to welcome travelers back to airports, the digital currency asset manager GrayScale Investments is now using targeted campaigns as part of its lobbying efforts. As Grayscale waits on U.S. regulators to approve its proposed bitcoin ETF, the company has rolled out outdoor ad campaigns in New York City at bus links and airport lounges which urge people to write letters to the U.S. Securities and Exchange Commission, which is expected to make a decision on the fund by early July. (So far, the company says it's collected 11,000 letters.)
Seres Lu, VP of marketing at GrayScale, says the company has opted for digital OOH ads because it allows them to switch out creative and messaging at the same speed as the industry changes. It also lets them buy billboards for shorter periods of time compared to classic static placements.
"We can't assume that people will scan a QR code or put in a URL," she said. "So we can't ensure they will lead to more information and more disclosures, which means what we put on that billboard needs to be really really thoughtful and also short and catchy."
Around the world, countries are cracking down on crypto billboards. British regulators have called for banning crypto ads in transit stations and buses, calling for rules similar to what's already in place for junk food advertising. In March, 50 companies were sent notices to review their ads to make sure they comply with all rules. (Since 2018, crypto companies have spent around $1 million on ads across London's transportation system, according to The Guardian, with 13 companies running 39,000 ads between April and September 2021.)
Earlier this year, Spanish regulators introduced a new law that requires companies to disclose plans for a campaign at least 10 days before it runs—a set of rules that also applies to crypto-pitching influencers that have more than 100,000 subscribers. And in Singapore, the country's Monetary Authority already has rules for promoting crypto or other digital payment tokens, warning they are "highly risky and not suitable for the general public."
Beyond billboards, crypto brands also continue to advertise elsewhere. According to BlueOcean—a startup that analyzes how brands market themselves across various platforms and how they're perceived by customers—the highest spenders in the crypto over the past month across TV, print and OOH have been FTX, Coinbase and eToro. Others have pulled back on paid media, including paid search.
"Sometimes it doesn't pay to be first or biggest out of the gate," said Liza Nebel, BlueOcean's cofounder. "The customer will speak and that will drive the market. It's less about the megaphone and more about the dialogue."
https://digiday.com/?p=450852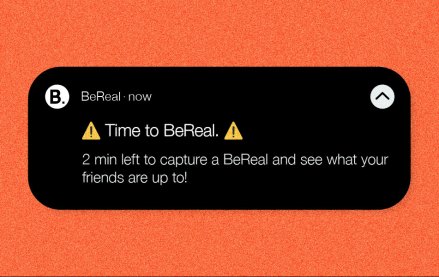 October 4, 2023 • 4 min read
•
•
BeReal launches its first global campaign, hoping to drum up buzz with users. Now, marketers are reconsidering the app.
October 4, 2023 • 7 min read
•
•
There are still those who believe that AR has a place in the marketing funnel, however big or small right now.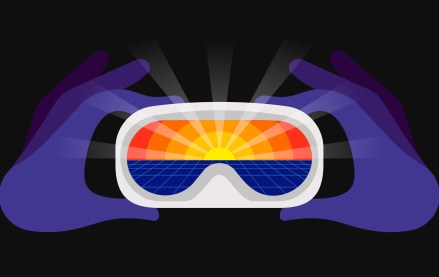 October 4, 2023 • 3 min read
•
•
With Pokémon Go revenues falling year-over-year, Niantic, its developer, is looking beyond its popular augmented reality game to generate profits.