Netflix promotes 'Black Mirror' by targeting ad blockers
November 30, 2016 • 3 min read
•
•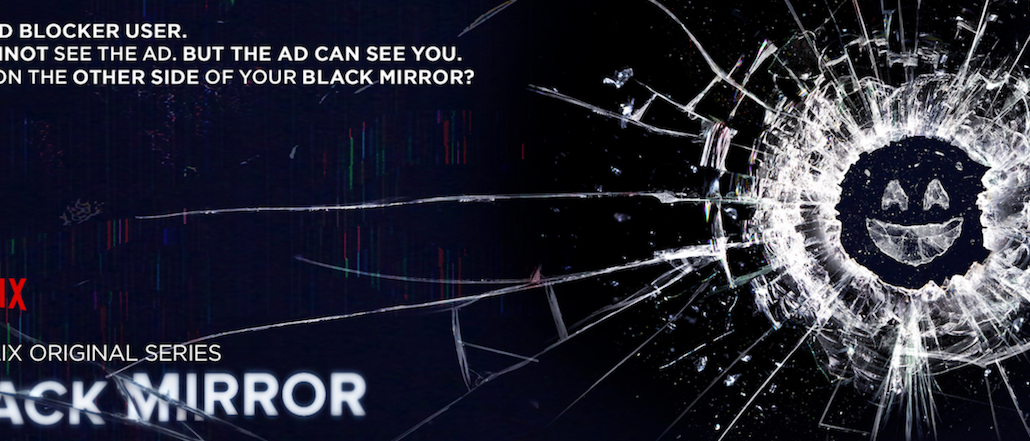 Technology is great but people can always find the worst ways to apply it. Anyone who has watched Netflix's darkly twisted science fiction series "Black Mirror" can tell you as much. Playing around with the theme, Netflix and its agency MullenLowe Mediahub came up with a smart way to promote the show's new season this month, by targeting ad blockers.
When people with ad blockers installed visit The Next Web, for instance, they will see an ad featuring an alarming message: "Hello ad blocker user. You cannot see the ad. But the ad can see you," which goes hand in hand with the show's dark satire of modern technology. Non-ad block users, on the other hand, will just see a regular display promoting "Black Mirror." Both ads will lead site visitors to Netflix where they can watch the series.
"We want to target this hard-to-reach audience and find a creative way to get their attention," said Sean Corcoran, executive director of digital media and innovation for MullenLowe Mediahub. "We think it's fun to talk to ad blockers directly. And in the spirit of the show, we are letting people know that they really cannot run."
The agency reached out to a bunch of publishers to execute this campaign, but only three media companies — Slate, Mashable and The Next Web — agreed to do so.
@TheNextWeb @netflix As an avid Adblock user I thought this ad was great. If more companies did ads like this, I wouldn't need an adblocker pic.twitter.com/uOlipYMqDF

— Stephen Briles (@Steve_Briles) October 21, 2016
Rey Caacbay, director of partnerships for The Next Web, explained how Netflix accurately detected the ad blockers: The majority of the ad blockers set the JavaScript variable "window.noBlocker." Once the publisher detects that code, the background will change accordingly to display the Netflix banner.
"This happens in milliseconds so the user doesn't actually see the background change," said Caacbay.
The Next Web has built its own system to serve Canvas ads, a less intrusive full page ad format that is easy to hide or move on from. The Next Web usually shows a Canvas ad once a day, or even less, and charges a premium for it, according to its CEO Boris Veldhuijzen van Zanten. But in order to target ad blockers, the publisher has to hardcode the Canvas ads for Netflix into its content management system to keep the user experience intact. But one problem of doing this is, Caacbay explained, that the publisher cannot count impressions, because the tracking will effectively allow the ad-blocking software to see the Canvas ads.
The Next Web still charges Netflix on a CPM basis for this campaign (three to four times more than the normal rate of standard banner ads), though, based on the publisher's own web analytics that shows how many readers were using ad blockers and "makes an educated guess" on how many impressions the publisher would serve during the campaign, explained Caacbay.
Page load will also slow down a little bit as every additional request takes time to be processed, he added. "We do a lot of tests and improvements to our site to improve speed and site load," said Caacbay. "So the little increase of page load time we saw, was found acceptable enough towards the improvements we've done on other parts of the site."
While the campaign for "Black Mirror" is a clever one, Caacbay didn't encourage other publishers to be quite so intrusive without value. "We will keep targeting ad blockers an option for clients," he said. "But we need to figure out a reason why we should do this again."
https://digiday.com/?p=212234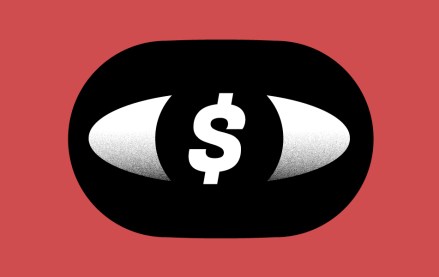 December 5, 2023 • 3 min read
The latest edition of the ANA's programmatic transparency report claims $22 billion can be saved by drastically cutting the ad tech bloat.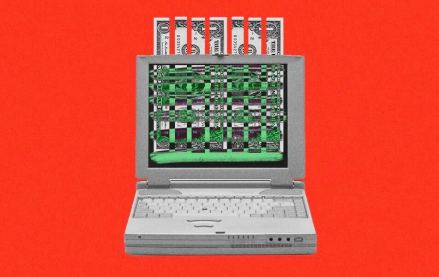 December 5, 2023 • 5 min read
Agency clients still see programmatic as an important part of their marketing budgets. But, overall, the uncertainty around programmatic could be causing them to lose confidence in online display ads as a marketing channel, and, as a result, agency clients are investing less in online display.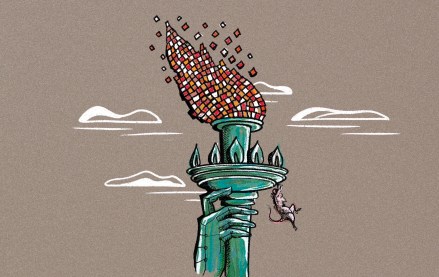 December 5, 2023 • 3 min read
There's a global AI race and different regulations in different countries might be slowing down – or speeding up – innovation. Here is a breakout of how regulations are being shaped on both sides of the Atlantic.