Move over, Facebook. Net-a-Porter, the content-heavy retailer, is hoping the consumers enamored with its high-fashion product will choose to sign on to its own social network instead.
The brand this week launched The Net Set, an app that brings together social media, fashion and shopping communities, in an effort to also close the loop between browsing and buying. Available on Apple Watch, iPhone and iPad, The Net Set wants to link the retailer's consumers socially — and to their wallets.
The Net Set takes its cues from Facebook in the form of a live news feed featuring the fashion items and content currently trending. Customers can comment on clothing via "hearts" and recommend items to other people. In a Polyvore-esque twist, they can also upload their own items and images.
The company is also making a concerted effort to reach out to the individual brands and designers it carries. Each designer will receive its own brand portal on the network, which will let it carry on its own communication with its customers. Like Facebook Groups, The Net Set features "tribes," sets of user-curated clubs around certain style themes, like monochrome, double denim or rock chic.
But what makes The Net Set stand out is that it also offers, with just one click, direct access to shopping as well. Retailers have long lamented that there is no direct way to get people to leave Twitter or Facebook and get people to come and shop — on Instagram, retailers use third-party fixes like Like2Buy to make that happen. The app essentially replaces Facebook, Instagram and Pinterest — at least, that's what its creators hope.
Social shopping as a bolt on to other social activities has traditionally struggled, said Lisa Bradner, svp managing director at Starcom MediaVest, who also heads the commerce practice there. The problem is one of consumer mindset: People aren't on Twitter or Facebook to buy, so it doesn't work. But social shopping embedded "in-house," the way The Net Set is doing it, works, said Brader, because it's curated, commercial and has a velvet rope — you have to get a invite to access it. The idea here, according to the company, is to blend social with commercial just like the Net-a-Porter site blends content with commerce.
"Net Set creates a richer experience around its core business rather than trying to shift users' mindsets from reading to buying," said Bradner. "The challenge is that Net-a-Porter must carry enough inventory to provide inspiration to match the input and create a rich experience."
"It all began as a secret startup project within the Net-a-Porter group with the goal of re-imagining Net-a-Porter for the mobile and social world we now live in," said Sarah Watson, vp at The Net Set. "Everything we do at Net-a-Porter is with the customer in mind; we know she is social, tech-savvy, loves fashion, expects world-class service and wants to be able to shop the best edit." Watson added that 40 percent of the company's sales are via mobile, so that was a big reason to do this app.
Alexandra Hoffnung, creative director, said the company took the "best elements of various social media platforms in existence today and adapted them to better suit our needs." She explained, "When introducing a new product like this, it's best to stick to existing behaviors and trusted processes, so the consumer can learn and adapt quickly." Since launch, the app has had 40,000 downloads, and there's a waiting list.
Creating a brand-based social network isn't an entirely new idea. In 2007, cookie company Pepperidge Farm introduced a new social network called "Art of the cookie," where women could discuss cookies and their lives. There was also the similarly named "Art of the Trench," created by Burberry, that let people share pictures of themselves wearing the trench coat.
Still, times have changed, and fashion is inherently social.
"Our task was to come up with an app that would allow our customers to socialize while they shop and view items in a new way," said Hoffnung.
https://digiday.com/?p=118887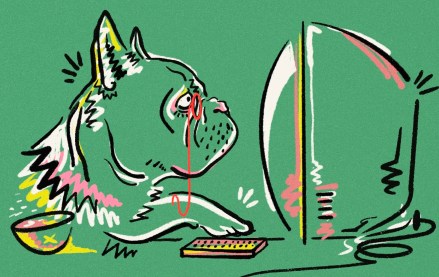 October 2, 2023 • 7 min read
•
•
When it comes to agencies, both of Meta's older sibling social media platforms may be past their primes.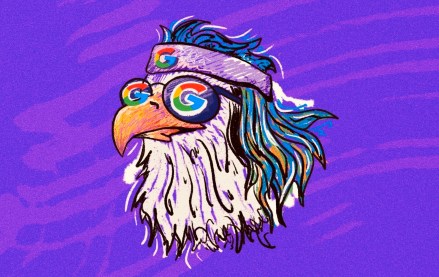 October 2, 2023 • 3 min read
•
•
The legal battle sees Apple and Google et al attempt to conceal their inner workings, developments that mirror the experience of their media customers.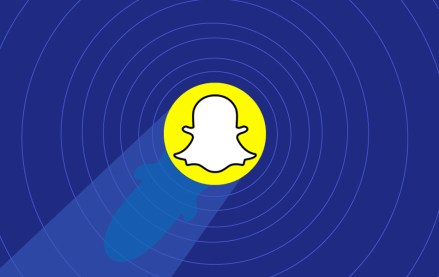 September 29, 2023 • 3 min read
•
•
"We are not diminishing the importance of AR," he said. "In fact, we are strategically reallocating resources to strengthen our endeavors in AR advertising and to elevate the fundamental AR experiences provided to Snapchat users."