How Net-a-Porter built a digital shopping experience in a print magazine
February 18, 2016 • 4 min read
•
•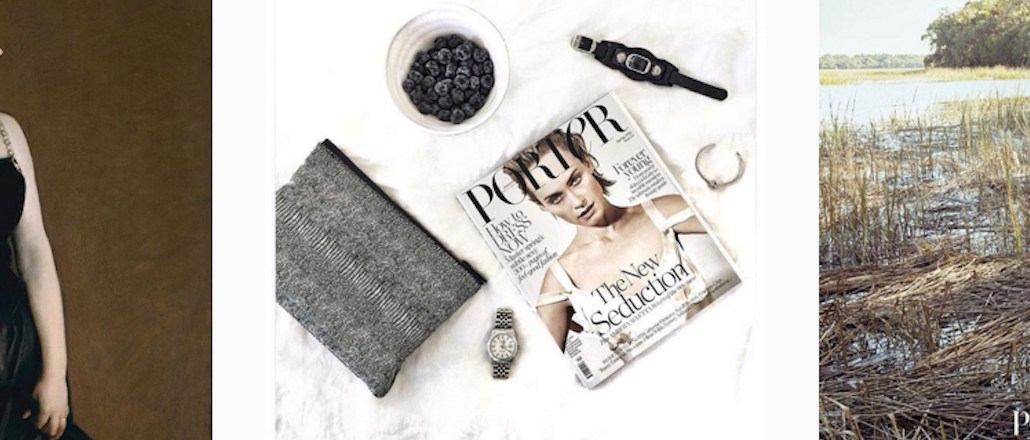 Porter is a consumer magazine for Net-a-Porter that acts like an e-commerce website.
The magazine allows you to tap, scroll and click-to-buy as you flip through its paper pages, thanks to images that come alive in the retailer's mobile app. The magazine, which has been running bimonthly issues since 2014 with a paid subscription price of $25 annually, is the site's answer to what premium commerce-enabled content should look and feel like for a luxury customer.
"In traditional print magazines, it's a tease," said Lucy Yeomans, Porter's editor in chief who previously served as editor of Harper's Bazaar until 2012. She said that, when flipping through pages of Vogue, you could see a coat or a bag you'd like to buy, only to be unable to find it anywhere. "It's selling the customer, saying, sleep with me, sleep with me, and then — never mind. It's unavailable."
Porter, which runs celebrity feature interviews and editorial fashion content, began print circulation in Feb. 2014 and today has a global circulation of 170,000, a 10 percent year-over-year growth. In comparison to a legacy publication like Vogue, which has 1 million subscribers in the U.S. alone, Porter has a sky-high ladder to climb. But as a complement to Net-a-Porter's luxury e-commerce store, Porter has helped drive interest for the products featured in the magazine, as well as give Net-a-Porter a handle on their top customers, which they call EIP (Extremely Important People). These customers have an average household income of $178,000 a year.
A page at the beginning of every Porter issue tells readers how to shop the magazine: First, you must download the Net-a-Porter app. Then, select 'scan Porter magazine' in the menu and hover your phone over any page in the issue. A 'shop' icon will appear, showing the brand, price, and a buy button for any items available from Net-a-Porter, as well as more colors and related items. Other items on the page are labeled with 'concierge,' which points readers to Net-a-Porter's 24 hour concierge service; 'find,' which goes to a topic page like jackets; and 'see more,' which allows readers to explore all of the items a celebrity or model is wearing in one outfit.
According to Yeomans, Porter issues have, on average, 500 piece of items available for purchase. Taking the related items into consideration, that grows to 2,000. In a 2015 reader survey, Porter found that items were scanned 85,000 times, an interaction rate of 78 percent.
As readers navigate the pages of the magazine with their phones, the experience can feel a little clunky, and adapting to the behavior takes time. To add a touch of personal service, Net-a-Porter's concierge service is on call for customers looking to find a specific item in the magazine that's not available in the e-commerce store. Shoppers will also receive same-day shipping if they're in New York or London, and free shipping in the rest of the world.
Net-a-Porter is able to support not only Porter, but its native digital catalog, The Edit (which is closer to an online content blog), as Porter is a full magazine able that stands on its own, according to Yeomans. Not every product in the magazine is carried by Net-a-Porter (unlike The Edit), and the pages are filled with just as many advertisements as the average Vogue. Yeomans said that thanks to pre-existing relationships with brands like Chanel and celebrities like Uma Thurman, the magazine is able to run a full editorial operation apart from Net-a-Porter, with 49 people on the team. (The Edit has 25 staff members.)
"It's like a marketing tool that pays for itself," Yeomans said.
Porter isn't the only magazine attempting to use the inspiration derived from its pages to push people to make purchases. Ads enabled by image and sound recognition app Shazam have run in Vogue (like in Target's September issue spread). Elle magazine partnered with ShopAdvisor, using beacon messaging to drive customers from editorial content to brick and mortar stores.
"Brands and publishers — especially when acting as both — must have clearer, more distinct points of view that can extend beyond the page in ways that close the deal," said Jessica Navas, evp at Erwin Penland.
Porter, for its part, is pushing back on the assumption that print is dead by layering its editorial content with a call to action: buy buttons.
https://digiday.com/?p=162460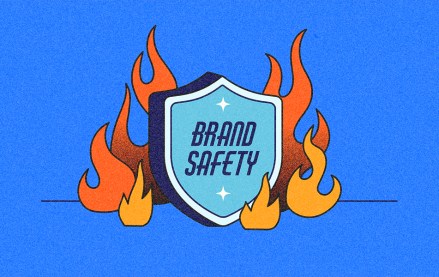 November 28, 2023 • 6 min read
"Major brands' search ads can appear on piracy, pornographic and sanctioned websites," research claims.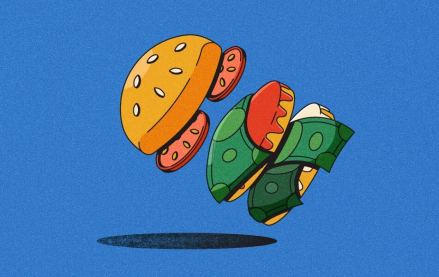 November 28, 2023 • 6 min read
As more influencers look to get into food content creation, brand opportunities are following.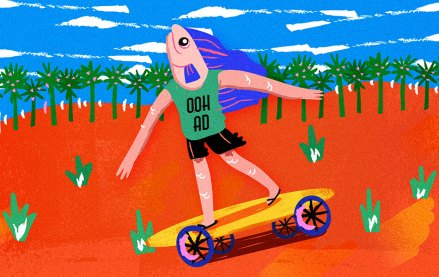 November 28, 2023 • 7 min read
As major marketers like Maybelline experiment with faux OOH, more marketers are open to the idea.