'We need hope': Inside the ACLU's social media strategy
February 8, 2017 • 3 min read
•
•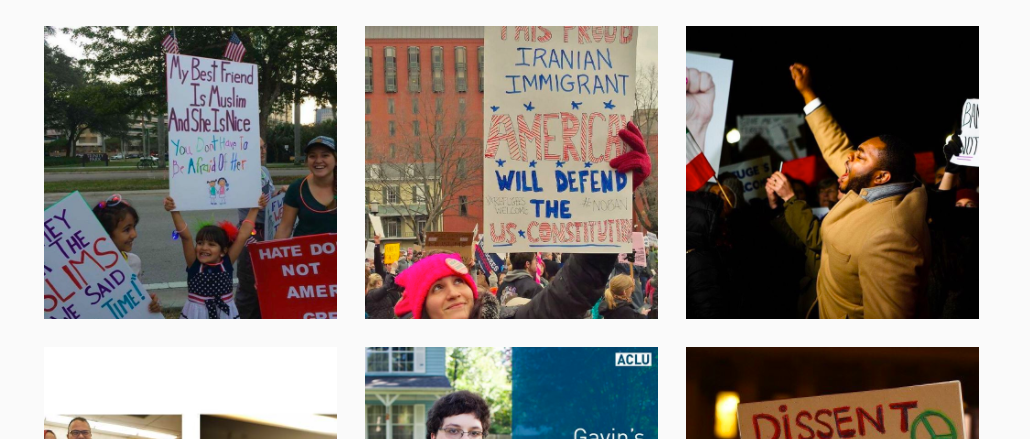 For the ACLU, it's been a crazy 92 days.
The non-profit organization has seen an influx in both cash and interest thanks to President Donald Trump's first few executive orders, including a travel ban for citizens from seven Muslim-majority countries. It has also been experimenting with new things on social, according to Diana Scholl, who heads social efforts for the organization's nationwide chapter.
"After election, everyone took some time off on the Wednesday to process. But for us, the work started the second we got in that day." Scholl said the organization used the informational in the report to blanket social media.
That has meant the use of new mediums, like Facebook Live. The day Trump signed an executive order banning citizens from seven Muslim-majority countries, Scholl said, she went to bed after a long day — by the time she woke up, the organization had filed a suit in New York opposing the ban. She'd been tweeting and talking to people on Facebook but then decided to head to JFK Airport, where thousands were gathered to protest the ban. When she got there, she ran into some lawyers working for detained people, so started to do a Facebook Live with one of the lawyers asking him questions about what people need to know. A colleague was at Cadman Plaza, near the federal courthouse, who did the same. "And now we have this megaphone to blast all of this out," said Scholl. All in all, the organization did four videos that night. Combined, they have almost 24 million views.
On Facebook, the organization has gone from 700,000 followers on Election Day to almost 2 million today. On Twitter, the number has quadruped, to almost a million today. And Instagram, where Scholl focuses on posting photos of protests and civil action, followers are 13 times more, with 172,000 today. The organization isn't currently on Snapchat ("you should see the bootstrapped organization we have here," said Scholl) but is somewhat active on Tumblr where the DOMA marriage equality ruling did well. Scholl also just did an AMA on Reddit. "We try to be in different places." The ACLU brought in $24 million in donations just over that one weekend after the travel ban, more than the $7.2 million it got in the week after the election.
.@ACLU's reddit AMA is kind of comforting pic.twitter.com/lKmdc1teKW

— diana (@dianajoyz) February 2, 2017
Celebrities have helped. Investor Chris Sacca offered to match ACLU donations a couple of weeks ago, and gave $300,000. So did Sia, who matched donations up to $100,000, and Slack CEO Stewart Butterfield, who also offered to match donations. A lot of action on the account has been celebrity-driven, and Scholl is diligent about retweeting stars where necessary.
You guys are the best. You give me hope. Thank you.

Because of you, I'm matching my own match and giving $150,000 to the @ACLU.#resist pic.twitter.com/ITjz4bSU5P

— Chris Sacca (@sacca) January 28, 2017
"We thought, we were introducing ourselves to people who didn't know what the ACLU was, and we have a generation of people to whom we are introducing the ACLU to for the first time," said Scholl.
Back when Trump was elected, the organization started running banner ads across the internet, saying that if Trump began to actually do some of the things he said he would when he campaigned, the organization would sue.
Those graphics didn't stand alone: They were accompanied by a report that ran hundreds of pages put together by ACLU executive director Anthony Romero that included all the proposals Trump may pass, and why they may be unconstitutional. That report became the basis of Scholl's social media campaign for the organization.
"We've never had this kind of attention in the social media age," said Scholl. "We need information, and we need hope. It's been a dark time."
https://digiday.com/?p=221218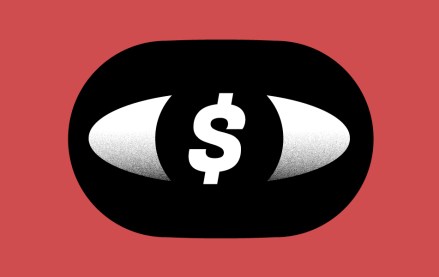 December 5, 2023 • 3 min read
The latest edition of the ANA's programmatic transparency report claims $22 billion can be saved by drastically cutting the ad tech bloat.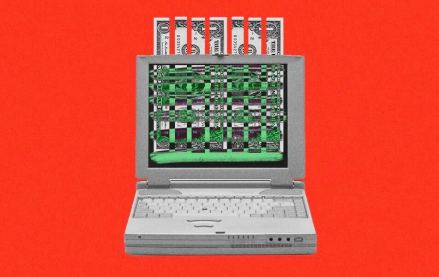 December 5, 2023 • 5 min read
Agency clients still see programmatic as an important part of their marketing budgets. But, overall, the uncertainty around programmatic could be causing them to lose confidence in online display ads as a marketing channel, and, as a result, agency clients are investing less in online display.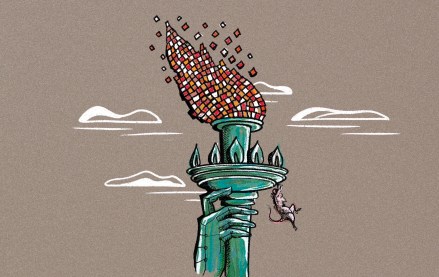 December 5, 2023 • 3 min read
There's a global AI race and different regulations in different countries might be slowing down – or speeding up – innovation. Here is a breakout of how regulations are being shaped on both sides of the Atlantic.