'Moving away from the vouchers': Daily deals site Groupon wants to become a marketplace
May 7, 2019 • 4 min read
•
•
Groupon's next act: ticketing company meets Airbnb meets food delivery platform.
The company is looking to shed its reputation as a daily deals destination to become a platform where consumers can not only buy tickets, order food, find out about experiences brands have to offer and gain rewards for repeat purchases.
The company built a brand with email blasts in the early 2000s to prop up local businesses with various deals. Now, the beleaguered brand is looking to diversify its brand partners, aiming to woo major marketers to the platform to turn around its business, as daily deal and flash sale sites have lost their luster.
Craig Rowley, Groupon's new CMO, is tasked with making sure marketers and consumers alike are aware of the change. He joined the company in March from REI, where he served as the vp of marketing.
"We're moving away from the vouchers of the past," said Rowley. "We're building a true global marketplace with new partners and a broader selection than we've ever had of local services and experiences."
With over 47 million active customers globally and 30 million of those in the U.S., Groupon's current brand customers include Sam's Club, Costco and Pandora. Other brands, like AMC Theaters and TripAdvisor, are partnering with Groupon for experiential offerings. The idea is to bring big national brands to the platform alongside the local Main Street mom-and-pop stores that remain a part of the company's platform.
"We're building more and more strategic partnerships with top national brands," said Rowley. "We're trying to make it almost an open platform so that brands can tap into this great huge customer base we have and create ongoing partnerships that are mutually beneficial."
To do that, the company is working to enhance the customer experience on the platform and become a true e-commerce marketplace for brands. Instead of just daily deals, Groupon is now offering more of what it calls its "voucherless" inventory — meaning it's directly selling goods and services — which has grown 20% quarter over quarter, according to a representative.
"First and foremost is our progress on improving the customer experience, specifically our efforts to make Groupon voucherless," wrote CEO Rich Williams in a first-quarter letter to investors. "As I mentioned last quarter, you're going to see us taking much bolder steps here over the course of 2019."
Those "voucherless" initiatives include ticket purchases and the ability to book appointments directly with brands via its platform. To keep those consumers coming back to the platform — Groupon's app has more than 200 million downloads, per the company's numbers — the company is also looking to build out and retool Groupon Plus (Rowley said that it will likely be rebranded), which offers cash back rewards to users who repeatedly use the platform to purchase from certain merchants.
Moving away from its deal-centric past to become a daily utility app that allows brands to make deeper connections with consumers, allowing them to buy whatever they want whenever they want it with a deal and rewards incentive via the Groupon app.
The shift makes sense to brand consultant and co-founder of Metaforce Allen Adamson. "It's generic to give away discounts; it's not differentiated anymore," said Adamson. "[Groupon] is trying to reinvent itself, and that's a smart move. They have to move beyond just coupons, but the business they are getting into is brutally competitive."
A media agency source said the pivot is early and that the agency hasn't heard much about Groupon's plans yet but that it's unclear if they would be filling a need in the space.
Regardless of whether or not the shift will be a hit with brands, it's clear that Groupon needed to make a change to its model. Last July, sources told Recode that the independent deals maker was looking for a buyer as consumers shied away from the daily deals model.
To that end, Rowley wants to adjust the way the brand invests its media dollars. In 2018, Groupon spent $43.8 million in media, down from $64.5 million in 2017, according to Kantar Media.
One untapped market is social, where Rowley says Groupon hasn't been as aggressive as it should be. Groupon will also invest more in YouTube and cinema advertising as well as experiential offerings.
"We're moving beyond just straight vouchers and moving beyond just being a deals platform," said Rowley. "A lot of the marketing and the idea behind how the brand is going to be served up, it's going to shift to incorporate more of those things and really play out the idea that we are a true local marketplace."
https://digiday.com/?p=333111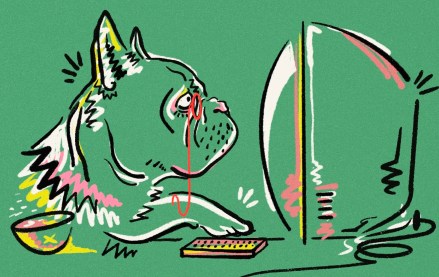 October 2, 2023 • 7 min read
•
•
When it comes to agencies, both of Meta's older sibling social media platforms may be past their primes.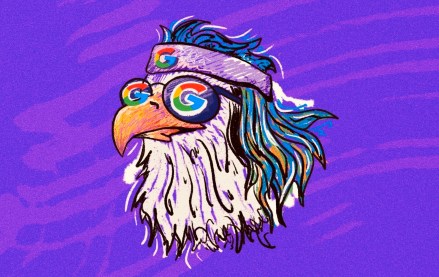 October 2, 2023 • 3 min read
•
•
The legal battle sees Apple and Google et al attempt to conceal their inner workings, developments that mirror the experience of their media customers.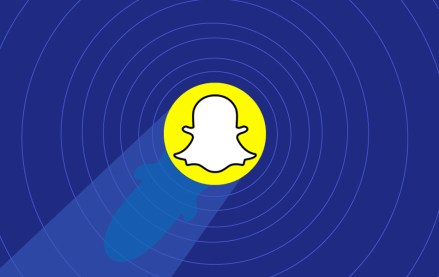 September 29, 2023 • 3 min read
•
•
"We are not diminishing the importance of AR," he said. "In fact, we are strategically reallocating resources to strengthen our endeavors in AR advertising and to elevate the fundamental AR experiences provided to Snapchat users."