Move over, millennials: Gen Z agencies are on the rise
August 10, 2017 • 4 min read
• By
Digiday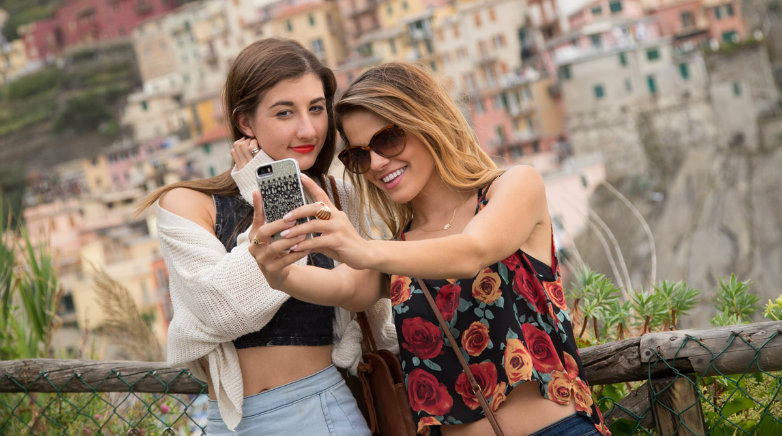 Millennials, which have been called the most studied generation to date, have gotten so much of the spotlight that Gen Zers, those born in the mid-1990s and early 2000s, are often left out of marketers' target audiences or bundled with millennials.
That's evolving. As Gen Z heads to college, marketers are realizing they're a whole different animal than millennials. That recognition has given rise to a cottage industry aimed at reaching this audience and selling it to advertisers. Agencies like The Pineapple Agency and Refuel, consultancies such as YouthLogic and Zebra Intelligence and media companies including AwesomenessTV are focused on a population that has never known a world without the internet and has an average attention span of 8 seconds. Still, it's a group set to reach 2.6 billion by 2020 and has $44 billion in annual purchasing power.
"We often hear of all young people being referred to millennials as a catch-all, but we've also seen that begin to shift a bit as Gen Z becomes a larger and far more prominent part of the cultural discussion," said Harley Block, vp of brand partnerships at 5-year-old Awesomeness, which has worked with brands such as the NFL, Kohl's, Old Navy and CoverGirl on branded content for AwesomenessTV. "If you think about the average age of a millennial and the average of a Gen Zer, they are at inherently different life stages, care about completely different things and need to be programmed for and communicated to entirely differently."
Some of these agencies are being run by Gen Zers themselves. Take 18-year-old Connor Blakley, an entrepreneur and author of the book "BrandZ," a guide on how to connect with Gen Zers, who nearly got suspended for running a homework-selling network in high school. He started a marketing consulting firm called YouthLogic during his junior year after realizing marketers were not talking about his generation. "In order for brands to be successful in the next 10 years, they need to create a more youthful brand image," he said.
Most brands lump Gen Y and Gen Z together and don't take into account their different experiences with technology. Gen Zers have had access to the internet and digital content their whole lives, and because "we are living in a world with so much information and technology," said Blakley, "we can very easily pick out the b.s. Your brand has got to be authentic."
Gen Zers also have a different worldview from their older counterparts. "Those born 1996 and after are living in the shadow of 9/11; we were old enough to see our parents go through a recession," said Blakley. "All of these societal and cultural things subconsciously affected our purchasing behaviors, our outlook."
Another young entrepreneur is Tiffany Zhong, 20, who named her consulting firm Zebra Intelligence, because, she says, Gen Zers are "not black and white." She connects brands such as Postmates with teen focus groups who give their opinions on campaigns. "Gen Z is just becoming of age, so they are just developing their shopping habits," she said. "In five years, when they make their first bonuses and go shopping for a purse, which bag are they going to buy? Whatever brand has targeted them the most."
Of course, Gen Zers don't run all of these agencies and consultancies. Justin Moss, 38, started a Colorado-based experimental agency in 2014 called The Pineapple Agency, a reference to the fruit's popularity with young people as a design motif and on Snapchat to symbolize "it's complicated" relationships. Moss has worked with brands like Bud Light and Wrangler to promote them through virtual reality, events and music festivals. Moss said Gen Z's ease with technology means brands can get their messages across fast. "Gen Zers can communicate with their peers in the fastest way possible," said Moss. "So if we can get them to become brand loyalists, they're going to communicate that to their peers."
Agencies that don't only cater to Gen Zers have also created services for brands to connect with the generation. Day One Agency launched a Gen Z hotline last week, a site where Gen Zers have answered questions on subjects like politics and what they do in their spare time, said Josh Rosenberg, CEO of Day One Agency.
Some big brands are bulking up their own Gen Z expertise. Blakley developed an in-house youth marketing team for Sprint and a campaign to be released in the coming weeks, and the NFL worked with AwesomenessTV on a series to give these younger fans a behind-the-scenes look into the league. "We recognize that younger fans are engaging with us in new and different ways, and we want to reach them where they are," said Johanna Faries, vp of marketing and fan development at the NFL.
Sony Music Entertainment has also started its own video production company in 2013 to target Gen Z. Called Astronauts Wanted, the company works with digital influencers through brand partnerships and had its first NewFronts pitch this year. At the NewFronts, Christine Murphy, svp of branded entertainment at Astronauts Wanted, talked about what makes the generation distinct. "They kind of have this heightened sense of intuition. We call them 'woke,' right? I mean, millennials say it ironically because we're snarky, but with Gen Z, they really are progressive."