Mobile Driving 22 Percent of QVC Digital Sales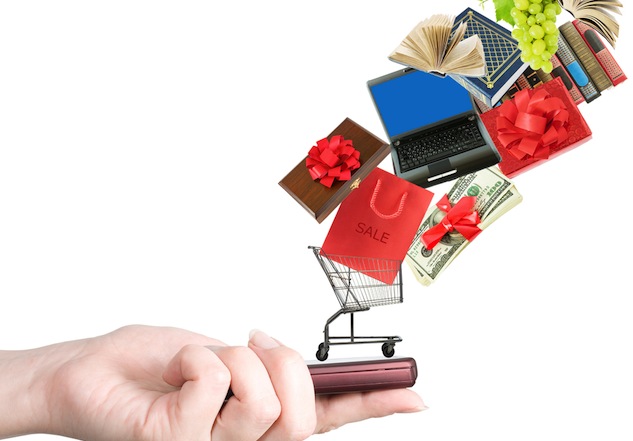 The majority of brands claim that mobile is still a small piece of their overall e-commerce sales. That's not the case for QVC.
The retailer announced that its mobile orders increased by 142 percent in the third quarter. Currently, mobile is 22 percent of QVC's overall online sales. As a result, the company predicts that Cyber Monday will look more like "Mobile Monday." QVC says that more consumers than ever before will turn to their phones and tablet devices to make holiday purchases. Research supports QVC's prediction.
"As tablets and smartphones have increased in popularity, shoppers are not only using their [devices] to compare prices and look for coupons, they plan to follow through with purchasing products at every price point," says PriceGrabber in a recent study on mobile purchase behavior for the holidays.
The company is also confident that social media will help it drive holiday traffic. QVC personalities will reveal new gift ideas everyday via the company's social media channels during the holidays. Other content during the holidays will include weekly chapters of its "Inspired Gifting" story, which is a series of videos that is meant to help people think of ways to entertain guests, find the perfect gifts for family and also it will be asking people to share their own ideas via social media. Additionally, QVC will feature the most pinned items from the QVC Pinterest boards on its site.
"It used to be that shoppers and merchants formed connections offline — a salesperson could spark a conversation with a shopper in the store," says Google in its Holiday Consumer Intentions study. "Now these connections are happening both online and offline. With YouTube and social networks, people are sharing their opinions on products not just with a group of friends, but with millions of people."
QVC isn't the only retailer betting on mobile and social media for the holidays. Walmart announced yesterday that it has revamped its mobile app to help people better take advantage of its Black Friday specials. Users can browse an interactive map of the store and can actually select an item and see where it is in the store. If the store is out of this item, the shopper will have the option of ordering online right on the spot. Users will also get notifications through the app for Black Friday and Cyber Monday deals. The company will also be seeding deals to people via its social media properties.
https://digiday.com/?p=26156