Mixed-reality sports companies are building the pastimes, and brand activations, of the future
September 6, 2021 • 4 min read
•
•
Ivy Liu
The rise of competitive gaming has shown the entertainment value of contests that aren't limited by technology or physics.
When stick-and-ball sports fully return, players and spectators who transitioned to esports during the COVID-19 pandemic might find that traditional sports simply aren't as dynamic as they once seemed, creating an opening that could be filled by mixed-reality competitions.
For example, using VR headsets and hand controllers, augmented reality sports company Arcadia maps virtual-reality obstacles and barriers onto basketball-court-sized spaces in the real world, creating new sports that combine the athleticism of traditional sports with the physics-defying gameplay of esports. The company allows spectators to watch as players traverse this mixed-reality world through a tool it calls Helio Cam.
Arcadia's requirement of VR equipment and large open spaces creates a barrier of entry for potential users, and the company is currently approaching its so-called "super sports" primarily as an entertainment product. "We want to reach as many people as possible. This is completely new, and if we set up in a local gym, like 100 people are going to know about Arcadia," said Arcadia co-founder Jeremy Sholzberg. "But if we create an entertainment product, with YouTube and Twitch and social media, there's the opportunity to create awareness and entertain millions of people."
However, Arcadia's plan is not just to entertain the masses with a VR playground accessible to a privileged few — it's to create an entirely new form of sports that will someday be as widespread as football or basketball. "The endgame is that this is a dominant category of sports," Sholzberg said. "You can go with friends to the local gym, or a local school or community center and play a pick-up game."
And the success of Virtual Athletics League's VR Summer Games indicates that there is a growing market for mixed-reality sports. Founded five years ago as a virtual-reality arcade, VAL pivoted to a fully digital business model during the pandemic, positioning itself as both an organizer of VR game tournaments and an agency that can administer other companies' VR game competitions. Its Summer Games, which run until September 12, boast over 10,000 participants and incorporate popular titles such as Walkabout Mini-Golf and Blaston, a first-person shooter in which players duel each other with an array of neon-colored weapons.
VAL's pivot allowed it to stay profitable during the pandemic, an accomplishment that its CEO Ryan Burningham partially credits to the popularity of VR gaming among both casual gamers and more dedicated athletes. "VR esports are more dynamic, and in some ways more interesting, right?" Burningham said. "Like, people are sweaty — we're running Blaston right now, and taller players have an advantage. All Beat Saber [a rhythm game in which players use a virtual sword to slash at symbols representing beats of a song] top players look like cross-country athletes. It's like the merging of real-life athletics with digital esports."
Some of these mixed-reality games take their cues directly from prominent esports. In December, Berlin gaming space LVL will collaborate with the United Nations Population Fund (UNFPA) to launch Das Race Goal, a game that uses remote-controlled cars to let users play what is essentially a real-life version of Rocket League. Das Race Goal will eventually be packed up and shipped around the world to support UNFPA fundraising events. "When we create a game that is open for any person to be able to play it, but the experience can be physical or virtual, I believe that is inclusion," said UNFPA communication advisor Alvaro Serrano.
Eventually, said LVL CEO Thomas Fellger, the platform will incorporate virtual-reality obstacles and power-ups, much like Arcadia. "It's kind of a Super Mario Kart experience," Fellger said.
In addition to creating new types of competition, mixed-reality sports create a wealth of opportunities for marketing activations that could never work in traditional sports. Arcadia has already invested in this kind of collaboration, building a virtual "Space Jam" arena in July, and it has its eyes on other natural partnerships, such as the upcoming "Tron" sequel. "There's the IP activation potential of a Fortnite, but with this new type of sports," Sholzberg said. "You can have avatars that are skinned with characters from a movie, the obstacles that you're dodging can have elements from the movie and you can create sports that are based on something from the movie itself."
In addition to pop culture tie-ins, mixed-reality sports offer opportunities for enhanced brand partnerships at sporting events.
At this year's U.S. Open, the tennis courts are surrounded by sponsors' names, and logos such as Mercedes are affixed to nets; in augmented- or virtual-reality sports, logos could splash in all directions as the ball bounces on the ground, and sponsors' names could expand to fill the entire court during changeovers. According to Burningham, VAL was approached by a large sponsor shortly before this year's VR Summer Games, but the conversation happened too late to incorporate the brand into the event. "We had something like 5 million views on the last one, so we're currently looking for non-endemic sponsors," Burningham said.
As physical and virtual entertainment converges in a world transformed by COVID-19, hybrid events are becoming the norm. It's only natural that the spectacles that draw people to these events — the competitions and the performances — are gradually becoming hybrids as well.
"I really believe, long-term, that this is going to be the dominant category in sports," Sholzberg. "It is the sports of the metaverse; it is the sport for Gen Z."
https://digiday.com/?p=424715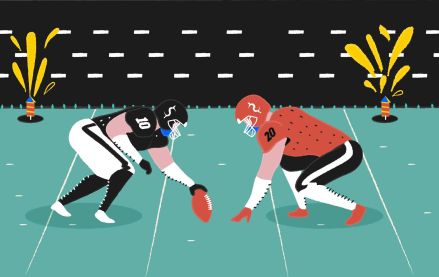 December 6, 2023 • 4 min read
In response to this challenge, the NFL's Detroit Lions have adopted a proactive strategy, introducing an extra channel for their local NFL broadcast. The objective is to broaden advertising opportunities, leverage direct-to-consumer distribution, and establish stronger connections with local fans, with the ultimate goal of increasing preseason viewership.
December 6, 2023 • 4 min read
It's been over a decade since the most recent entry in the wildly popular "Grand Theft Auto" series came out in September 2013, meaning anticipation for "GTA 6" has been building for years. Rockstar titled yesterday's trailer as "Trailer 1," making it clear that the company is poised to launch a massive marketing campaign in the lead-up to the game's 2025 release.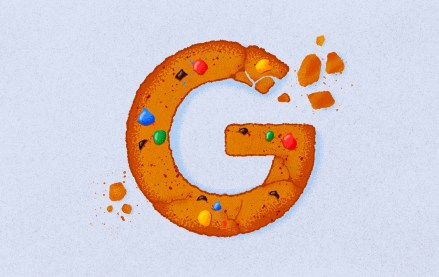 December 6, 2023 • 4 min read
A healthcare client that decided to scrap all conversion tags and cookies within weeks provides a case study for what will likely be a common experience in a year's time.