Millennial pink: A timeline for the color that refuses to fade
July 31, 2017 • 6 min read
•
•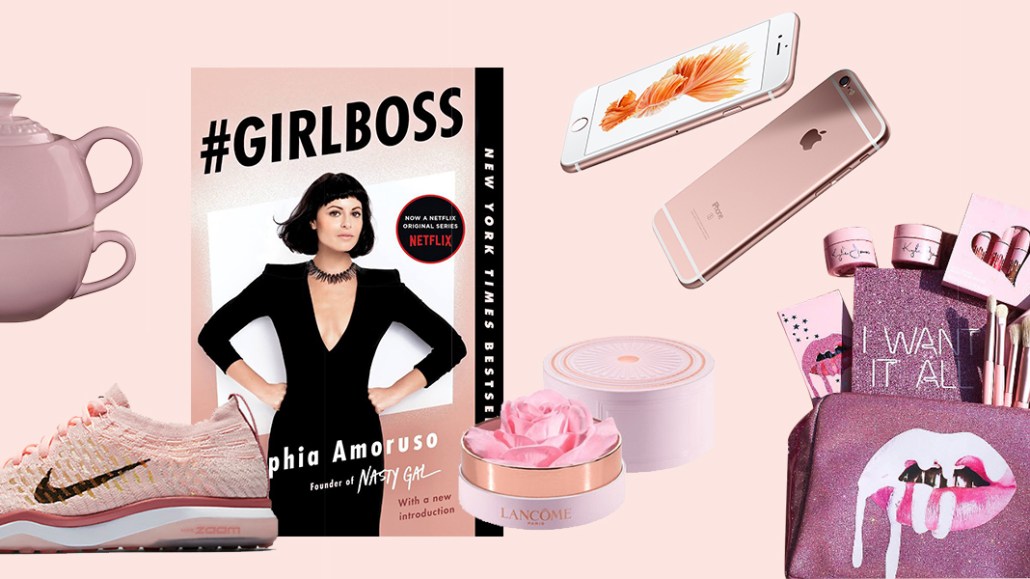 If there's any color that has taken millennials by storm, it's the one they've claimed for themselves. "Millennial pink" is on clothes, food, cosmetics and even home decor and automobiles. Softer than bubble-gum and bolder than pastel, the hue has been mentioned over 32,000 times online this year, according to Brandwatch data. But while the term "millennial pink" may have been coined around 2016, the color itself isn't entirely new. Here's a timeline of its evolution from 1950s housewife to gender-neutral embrace.
1950s: Pastel pink home appliances are in style with brands like General Electric and the now-defunct Kelvinator selling all-pink appliances, from refrigerator to toaster.
1957: Brands begin marketing pink to girls and blue to boys. Lionel Trains sells a pink toy train, but it was a bust because girls wanted trains that looked realistic.
1967: Bridget Bardot dons a champagne pink wig in "Two Weeks in September."
1986: Actress Molly Ringwald wears a light pink polka-dot dress in "Pretty in Pink."
Fall 1991: Susan G. Komen Breast Cancer Foundation hands out pink ribbons to participants in its Race for the Cure for the first time. Since then, the pink ribbon has become synonymous with breast cancer awareness.
1999: Photographer Juergen Teller takes the now-iconic image of model Kate Moss in bed, her faded fuchsia locks splayed across the pillows.
2003: Paris Hilton introduces a pink lifestyle on her show "The Simple Life."
2005: Fashion designer Paul Smith opens a neon pink store in Los Angeles. Today, the building is the backdrop for countless photo shoots and is one of the most Instagrammed walls in LA.
2007: Acne Studios introduces its pink shopping bags.
October 2011: Bentley debuts its "Passion Pink" Continental GT car at a Susan G. Komen fundraiser. Paris Hilton soon becomes an owner of one.
June 2013: Duchess of Cambridge Kate Middleton gets attention for wearing a light pink Alexander McQueen coat at the annual "Trooping the Colour" ceremony in Britain.
October 2013: Carven, Céline and designer Jonathan Saunders showcase pink coats at Paris Fashion Week, and Suzy Menkes observes in The New York Times that "pretty, powdery colors are making an appearance."
January 2014: "Scandinavian Pink" becomes popular on Pinterest, helped by Scandinavian designers like Normann Copenhagen. "We believe in monochrome styling and pink as one of the leading trends in interior and design for 2017," reads Copenhagen's website.
March 2014: Director Wes Anderson's "The Grand Budapest Hotel" premieres.
May 6, 2014: Nasty Gal founder Sophia Amoruso's first book "#Girlboss" features a light pink background.
December 2014: #palepink becomes the most popular pink-related tag on Tumblr. Users share about the color so often that it starts being referred to as "Tumblr Pink."
June 2015: The Tate Modern in London has a retrospective on American painter Agnes Martin, whose work features soft pinks and blues. The traveling exhibit becomes part of the inspiration for Pantone's 2016 Colors of the Year.
Summer 2015: Instagram star Josh Ostrovsky, a.k.a. The Fat Jew, launches his own rosé wine label — "White Girl Rosé."
September 2015: Apple introduces the iPhone 6s with new color option, rose gold.
October 2015: Thinx period underwear launches a campaign featuring a peeled grapefruit against a subdued, almost plum-tinted pink.
December 2015: Pantone selects Rose Quartz as the color of 2016, along with Serenity blue. Leatrice Eiseman, executive director of Pantone Color Institute, said the color represents "a balance of strength and softness. People want to show they are strong, but also loving."
July 2015: Drake releases his "Hotline Bling" album, upon which the white text "1-800-HOTLINEBLING" appears against a mellow pink.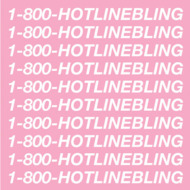 January 2016: Luxe sneaker brand Common Projects introduces a pastel pink version of its unisex Achilles shoe.
Feb. 11, 2016: Models' nails at New York Fashion Week sport a light shade of pink. Alexander Wang requested the color for his runway models himself, according to W magazine.
September 2016: The all-pink restaurant Pietro NoLita opens in New York City with T-shirts and mugs that read "Pink as Fuck" to match the décor.
Sept. 28, 2016: Rihanna features a male model in a pink satin boiler suit for her collection with Fenty and Puma at Paris Fashion Week. It sells out.
December 2016: Beauty brand Glossier opens its first retail store in the brand's signature pale pink. The color aims to separate the color pink from femininity and make it more gender-neutral, writes the brand in a blog post.
February 2016: Le Creuset launches its Oasis collection of hibiscus-colored kitchenware.
January 2017: At Paris Fashion Week, nearly every designer includes a baby pink piece in their collections such as Chanel's pink tweed suit.
Jan. 4, 2017: Lancôme announces its "Absolutely Rose" makeup collection.
April 10, 2017: Starbucks officially adds its secret "Pink Drink" to its year-round menu.
April 22, 2017: Nielsen finds that sales of rosé are growing at rates "unheard of" compared to other categories of wine. In April alone, the $207 million category grew by 70 percent.
May 1, 2017: Actress Zoë Kravitz wears an off-the-shoulder Oscar de la Renta dress in millennial pink to the Met Gala, resulting in 1,800 social mentions, according to Brandwatch.
June 2017: Photos of pink lakes become popular on Instagram, spurring Australia's tourism group to create a webpage dedicated to its "Pink Lake."
July 19, 2017: Nike introduces a 23-piece sportswear collection called "Chrome Blush,"
July 26, 2017: Kylie Jenner's popular makeup brand Kylie Cosmetics, which boasts 13.9 million followers on Instagram, teases a millennial pink collection on Instagram for August.
July 27, 2017: Pinterest reveals "millennial pink" as the most searched back-to-work term (up 100 percent since last year) in its "2017 Back-to-School" study.
Summer 2017: Flamingos become the "kale of style," with brands like Nordstrom, Crate & Barrel and Kate Spade featuring the bird.
https://digiday.com/?p=247435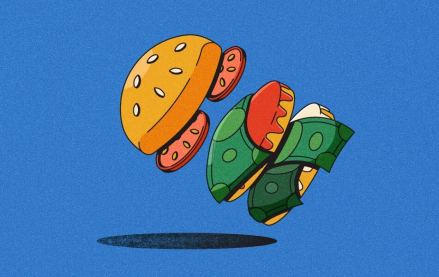 November 28, 2023 • 6 min read
As more influencers look to get into food content creation, brand opportunities are following.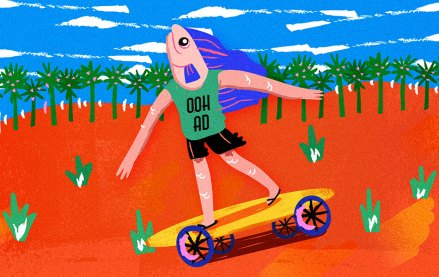 November 28, 2023 • 7 min read
As major marketers like Maybelline experiment with faux OOH, more marketers are open to the idea.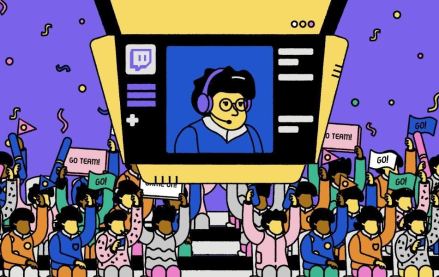 November 28, 2023 • 4 min read
The love affair between Alienware and Team Liquid does not mean that every esports organization is suddenly going to be all-in on wooing the endemic brands they once spurned in 2024. These days, esports organizations' varying level of interest in endemics is a matter of their broader brand identities — which are rapidly diverging.