Your meeting attendees are waiting!: Glad-handing ad execs adjust to remote sales
March 17, 2020 • 3 min read
•
•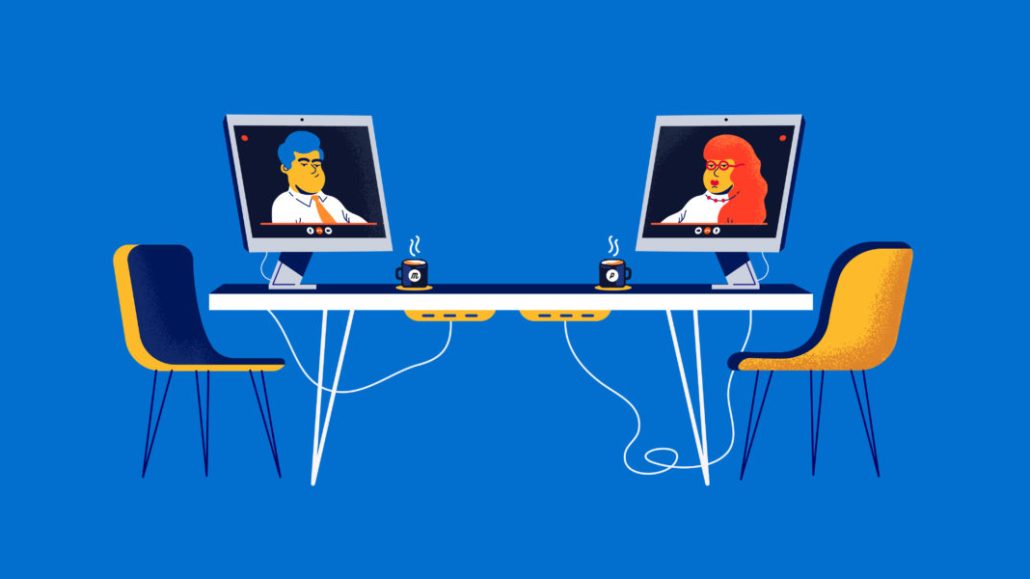 From Cannes to lunch and learns, the ad world is built from forming bonds in person. Those bonds are now being tested as all work goes remote.
Media and agency executives are concerned that working remotely will inhibit their ability to work with clients. They worry that meetings will not be as productive when conducted via video chats and that many will be postponed until the outbreak is contained and companies return to their offices.
While coronavirus may lead to more companies allowing employees to work remotely after the pandemic is over, for at least some members of the advertising industry the outbreak may reinforce the importance of working from an office. Not only does it make it easier to ensure people are doing their work instead of streaming Netflix, but for ad sales and agency executives, working from an actual office provides a more professional context for meetings with clients and is better suited to the dozen or more people who often participate in those meetings.
"What's going to happen with new business pitches? It does feel very difficult to do over WebEx," said one agency executive.
While pitches could technically be conducted via video conference calls, agency executives expect that pitches will most likely be postponed. Some already have. Burberry has put its media agency review on hold, according to Campaign. And agency executives said that there was a recent pitch scheduled to take place in San Francisco and involve all of the major agency holding companies, but the marketer called off the pitch as the outbreak intensified.
In some cases, pushing back meetings as opposed to hosting them virtually may be for the best. For one thing, agencies' meetings with clients can often involve dozens of employees because clients have adopted the 360-degree marketing strategies that necessitate collaboration across an agency's TV, digital video, programmatic and paid social teams.
Additionally, the casual nature of people taking part in meetings from the comfort of their homes could risk compromising the integrity of a meeting. An ad sales executive at one media company had a video conference call with more than a handful of people from a client and one of its agencies. "They were all in sweatshirts," said this executive.
Nonetheless, the work still needs to be done. That is forcing executives to adapt to their remote circumstances in order to do the work and to ensure those working under them are as well.
People's proximities to distractions while working has some executives concerned about whether employees will actually work when working from home. A sales exec at an ad tech company plans to schedule twice-daily check-ins with their team — once in the morning and again in the afternoon — to ensure they are proactively communicating with clients.
At the same time as people adapt to working away from their coworkers, they are also having to adjust to working in close proximity to their partners and children. This challenge is especially acute for those who live in apartments. One agency executive who lives in a one-bedroom apartment with his spouse said that he is considering traveling out of town to work from his parents' house so that he and his partner would have enough space to work.
Apartments can be even more confining when filled with children. With major cities including New York City and Los Angeles shutting down schools amid the pandemic, executives with kids are having to figure out to manage a balance between looking after their kids and looking after their jobs. Some clients may be charmed by someone's daughter popping their head in, but others may take it as a sign of someone slacking off. "I don't know what the fuck to do," said the sales executive.
https://digiday.com/?p=361244
December 8, 2023 • 3 min read
For Atlas Creative, expanding into Roblox is not solely a play to scale up. The company believes there are concrete benefits that will come with having a hand in multiple metaverse platforms.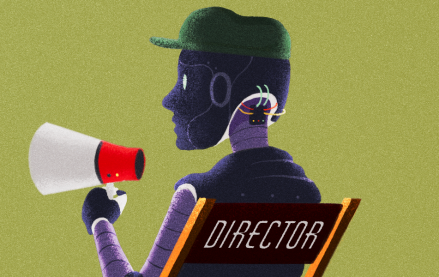 December 8, 2023 • 5 min read
Since ChatGPT became a breakout hit, the names of numerous AI companies and products have entered the cultural vernacular.
December 8, 2023 • 4 min read
Even as linear TV ad spend declines, 23andMe is reinvesting in the channel to boost brand awareness.