Media buyers weigh in on the leaders and challengers on the social media landscape
August 25, 2021 • 6 min read
•
•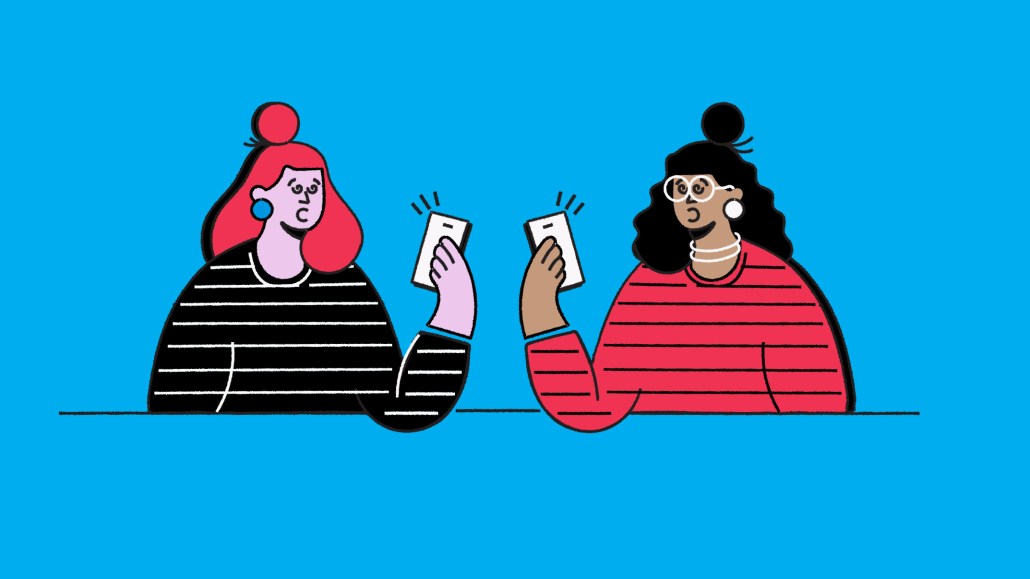 Ivy Liu
Paid social media's oligarchy, made up of Facebook, Instagram and YouTube, may soon have to share the crown as competing social media platforms are getting a second look from advertisers.
As the pandemic pushed advertisers to follow shoppers online and Apple's latest data privacy crackdown has made tracking capabilities harder on Facebook, conversation around media spend diversification has moved from water cooler talk to a plan in action.
Facebook and Instagram are still the crème de la crème when it comes to social media ad spend thanks to its tremendous scale and unmatched targeting capabilities, according to media buyers. However, platforms like TikTok, Pinterest and Snapchat have upped the ante with their own offerings. Advertisers are starting to take notice.
Media buyers say platforms like LinkedIn, Triller, Twitch and Reddit have audiences that are too niche to cater to mass scale general audiences.
To get a sense of the landscape ahead of the fourth quarter, Digiday spoke with five social media experts and media buyers, who shared their thoughts on the current social media landscape, weighing on who's winning big this year and who will take the crown in 2022.
Leaders
Facebook and Instagram
Ever since Facebook introduced its ad system in 2007, it's been the gold standard when it comes to social media advertising. With its robust interest targeting, first and third party data, conversion and other offerings, it's an offering that would make any media buyer salivate. That deal only got sweeter when it purchased Instagram in 2012.
But for the first time in a long time, Facebook and Instagram have challengers as more advertisers are moving dollars around to diversify ad spend in hopes to become less reliant on Facebook's targeting. Per media buyers, this is predominately due to Apple's recent crackdown on tracking and data privacy with the introduction of iOS14.
But even with those changes, and as more platforms, like Snapchat and TikTok, continue to improve ad product offerings and grow its user base, Facebook and its properties will continue to dominate the paid social space, according to media buyers.
"Even though platforms have remained pretty much walled gardens, Facebook does have more hookups and the ability to track it better," said the first media buyer Digiday spoke with who requested anonymity. "So you do generally see greater ROI just because the pipes are more connected."
Snapchat
Over the last few years, Snapchat has managed to find its footing in the social media ecosystem, creating a better pitch to advertisers after betting big on its Gen Z audience and direct response capabilities. Media buyers say they're seeing a massive resurgence in interest in the platform, especially amongst direct-to-consumer brands. Gaming and app-based brands are also taking interest, "because Snapchat drives that crucial performance element better for them than other channels, especially via its full-screen non-skippable story ads in its Discover section, which have excellent watch time/engagement rates," said Timo Armoo, founder and CEO of social media and influencer marketing agency Fanbytes.
The Gen Z-focused platform has certainly found a seat at the winners table, per media buyers. However, the same thing that attracts DTC advertisers (aka its direct response nature and host of curated content on the Discover tab) may deter others. "Unless you follow a ton of people, you're really only getting things on your Discover section," said the first media buyer, flicking at the idea that curated content lends itself predominantly to the beauty and entertainment industry, leaving little room for others.
With those parameters in place, it won't be easy for the platform to scale beyond its current scope of beauty and entertainment brands, they execs said.
Pinterest
While Pinterest flies under the radar, said media buyers, the platform's similar capabilities to Facebook, like it's targeting capabilities, are making it increasingly attractive.
According to the first media buyer, Pinterest's ad placements and CPMs (although they did not offer specifics on current CPM rates) are efficient. They've also built out a more robust tracking system and done internal work on integrating better measurement of better data. It has also introduced brand safe influencer programs and its own version of Instagram Stories.
Earlier this year, Pinterest rolled out its Shopping List feature, pushing it further into the social commerce space. However, the platform is more niche, lacking the storytelling capabilities seen on platforms like TikTok and Instagram, and may not be considered by advertisers looking for re-targeting capabilities, said Elijah Schneider, CEO of social marketing agency Modifly, who added it functions more as a hybrid between Google and Facebook or even something like Amazon given its visual search functionality. "In reality, it's a discovery platform. It's a visual search platform," Schneider said.
One major selling point for Pinterest is its brand safety. It's something the platform touts to advertisers although they don't get enough credit for, the first media buyer said. In July, the visual-based platform rolled out a new policy banning weight loss ads on top of its already strict ad policy.
Developing
TikTok
Currently social media's golden child, TikTok is still working on selling its ad unit offerings to advertisers who are more willing to bet on organic growth than invest ad dollars. However, it's that organic reach (and it's notable, ever-growing audience) that has advertiser interest piqued. "Brands need to match that authenticity and aesthetic if they want a shot at resonating with the platform's passionate, creator-driven community," said Abby Hill, strategy director at Dagger, a full-service marketing agency.
At present, TikTok's ad unit offerings are expensive, especially with their larger products like hashtag challenges or front page takeovers. Per previous Digiday reporting, full page takeovers and larger campaigns can run between $1.5 million to $2 million in ad spend. With the hashtag challenges, advertisers run the risk of inflated metrics as creators leverage trending hashtags for discoverability. "I think the balance is you still get a pretty low CPM, but I wouldn't necessarily say that all of the impressions that I'm getting out of them are the best qualified," the first media buyer said.
It may have the audience, but there's still room to grow, said Phil Lewicki, media supervisor at Dagger. "Recent additions like their first-party Brand Lift Study and increased auction products are putting more options and data in the hands of advertisers," Lewicki added.
Much like Pinterest, TikTok is creeping further into the e-commerce space. On Tuesday, the short-form video app announced plans to pilot a new in-app shopping experience in partnership with Shopify.
Twitter
Media buyers say Twitter has a move fast, break things policy, similar to the other social media titans it was founded alongside. The most recent appearance of this was seen with the rollback of its Instagram Story-like feature Fleets. The platform's fearlessness in rolling out new features and capabilities for both users and advertisers makes it a viable option for ad spend, said the first media buyer.
Late last year, Twitter introduced out a swipe-able carousel ad feature, and per the media buyer, it positions Twitter to be viable competition to visual-based platforms like Instagram.
While its user base pales in comparison to that of other platforms, (according to Pew Research, 22% of U.S. adults reported using Twitter in 2019, compared to 69% reported usage for Facebook), Twitter offers real-time marketing capabilities that other platforms cannot.
Lewicki also noted the platform's custom ad formats, like branded notifications and instant unlock cards, that offer unique opportunities for brand engagement.
But until Twitter really takes a stand in regards to becoming a brand safe environment, it'll lag behind other platforms, according to media buyers. "As an advertiser, you can put up as [much] negative keyword targeting and take yourself out of appearing on profiles, but it's just a hard universe to control," said the first media buyer.
https://digiday.com/?p=423874
December 8, 2023 • 3 min read
For Atlas Creative, expanding into Roblox is not solely a play to scale up. The company believes there are concrete benefits that will come with having a hand in multiple metaverse platforms.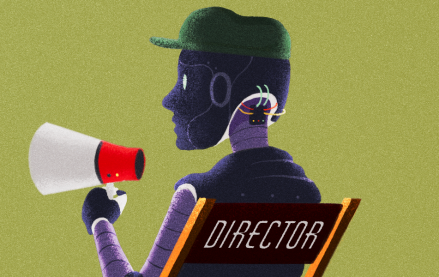 December 8, 2023 • 5 min read
Since ChatGPT became a breakout hit, the names of numerous AI companies and products have entered the cultural vernacular.
December 8, 2023 • 4 min read
Even as linear TV ad spend declines, 23andMe is reinvesting in the channel to boost brand awareness.