Media buyers praise Twitter's ad platform as simple and reliable
December 6, 2018 • 4 min read
•
•
Despite not funneling more money into Twitter, media buyers say the site's ad platform is their favorite to use due to its simplicity and reliability.
This praise for Twitter comes after a year of frustrations with Facebook's ad manager, which has stopped functioning during critical times like the midterm elections and Black Friday. Google also simplified its system earlier this year, which included ditching the DoubleClick name.
"Twitter wins the straightforward simplicity game, no question. I've trained people on both Twitter and Facebook, and new users are consistently less confused on Twitter. It's just an easier to use platform with fewer check boxes and bells and whistles," said Veronica Ripson, a digital marketing consultant. (Twitter's mobile app platform MoPub is a client.)
The platform essentially walks any buyers step by step through the ad-creation and buying process. Ripson said even the naming conventions being more straightforward is helpful. Twitter's platform reads, "Details, targeting, creative," while Facebook says, "Audience, placements, budgets and schedule, format, media, additional creative."
Wall Street and analysts have consistently scrutinized Twitter for not innovating fast enough. On top of that, Twitter's slice of digital ad dollars hasn't changed much in the past year. While eMarketer projected digital ad spending worldwide would reach nearly $280 billion in 2018 — a 21 percent jump from the year prior — Twitter's share was predicted to remain at 0.9 percent.
Still, media buyers say the lack of new ad products and changes from Twitter actually make their jobs much easier. Geoffrey Colon, head of brand studio in Microsoft's advertising division, said that Twitter not having a "billion ad formats" helps them.
"They've gone for simplicity. Just, hey, do you want to promote a tweet? You can only use an image or a video. There's not a billion sizes or a billion types of shapes," Colon said.
Facebook's power in digital advertising is, in part, because of its wealth of data about its users alongside its sophisticated targeting options. Twitter has fewer users and knows less about them individually, and yet, buyers said Twitter's limited targeting options can be more effective in certain circumstances.
Bobby Palmieri, CEO of Lilo Social, said his agency doesn't do a ton of media buying on Twitter, but they have found success for some clients by targeting to accounts' Twitter followers. One of his client's "key features is that it integrates with another software in that niche. It's a super specific value prop, not broad enough to target on Facebook, but we can target that other software's users by targeting their 16,000 Twitter followers," he said.
For that campaign, the customer acquisition cost was three times lower on Twitter than on Facebook. "Overall for generic and broad products, Facebook is going to win every time. However, if you have a super niche audience, and you can find a related Twitter profile with over 5,000 to 10,000 followers, the results are amazing," Palmieri said.
On Facebook, a buyer also would most likely have to work much harder to get the same results. For example, if a buyer was to target small-business owners, they would have to "scroll through a giant list of vague interests," Ripson said. "With Twitter targeting, I can actually do keyword research. On Twitter, it's not just general audiences, but actual in-depth target-level reports."
Facebook has proven to be quite unreliable over the past few months. Buyers have been unable to publish ads and monitor them. But that's been far from the case for Twitter's ad platform. Colon said he could only recall one time he couldn't download data over the past seven years he's been using it. Even then, he could still run a campaign, and the problem was fixed quickly.
Of course, not everything is perfect with Twitter's ad platform. Dennis Hegstad, co-founder of retail technology LiveRecover, said he had an ad instantly banned for a reason unknown to him at the time. He didn't receive a response from Twitter's client support team for days, but finally, through a friend at Twitter, he learned there was a typo in the URL in the account's bio. Other, more malicious ads also get through the platform even when they're pretending to be Mark Cuban or illegally selling Twitter verification.
One buyer, who requested anonymity, said they would like to see Twitter introduce an "add locations in bulk" functionality. That's something Facebook has where buyers can choose the type of location they're targeting and easily upload in bulk. The buyer also suggested a mobile version of the ad platform.
"I also can't beg the product gods enough for a mobile editor. When I get quick questions about campaign performance and I'm on the go, it's a bit frustrating to have to find a place to log in on my laptop," the buyer said.
But incremental changes over the past few years have kept these buyers happy. Ripson said she's been impressed by higher match rates on first-party audiences, ad approval time and more straightforward ways of buying.
https://digiday.com/?p=314357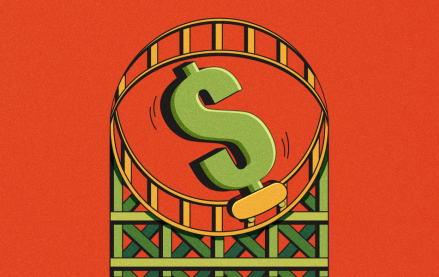 December 7, 2023 • 5 min read
In this week's Digiday+ Research Briefing, we examine the challenges facing programmatic advertising, how publishers, brands and retailers are giving up on X, and how publishers and brands are rapidly increasing their use of AI, as seen in recent data from Digiday+ Research.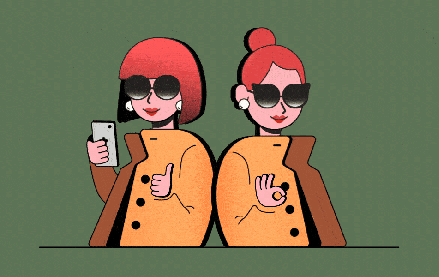 December 7, 2023 • 4 min read
The creator economy is on its way to becoming more like the programmatic market than many advertisers realize.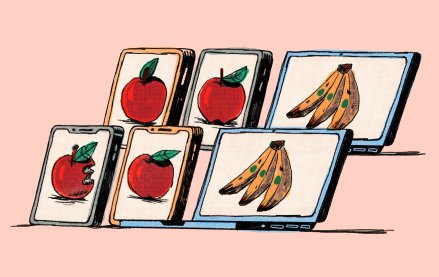 December 7, 2023 • 3 min read
Marketers for major CPG brands in particular have been managing a trickier relationship with those retailers.