McDonald's is using a new McRib Locator app to inform future marketing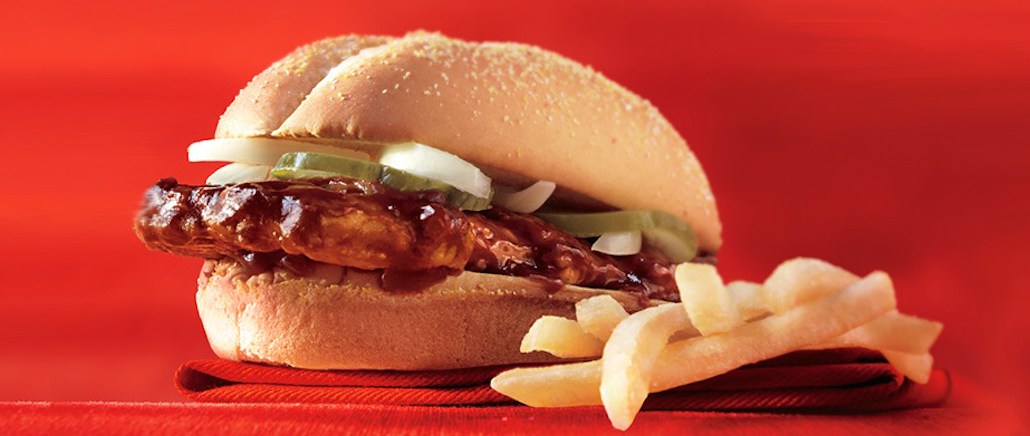 Every year, McDonald's releases the McRib sandwich. A limited-time offer, the menu item is only available for a few weeks, leading legions of McDonald's fans to try and figure out which restaurants are carrying it and how many they have left. For the last few years, fan-created McRib locators have popped up on the internet.
Now, for the first time, McDonald's is leading the charge, with a new iOS 10 McRib Finder iMessage app. It doesn't ask for a zip code, using the device's location to help customers find the closest McRib, then share that with friends. There's also a McRib keyboard attached with stickers. Only half of the country's McDonald's will carry the McRib this year, down from 75 percent in 2014.
Paul Matson, director of social engagement for the U.S. at the fast-food company, said that with mobile ordering coming into stores next year, the brand is on a mission to "innovate every step in the consumer-buying process," through what he calls "quick wins" — quick digital projects that build to a bigger outcome.
The brand wants to use what it learns from the McRib app to inform other product launches as well. They include limited-time ones like the Shamrock Shake. "The impetus is not just to understand who is buying McDonald, but it's to make the experience more convenient," said Matson.
About 80 percent of U.S. McDonald's customers eat at a McDonald's a week, according to the brand's internal figures. Those transactions are heavily cash-driven, making it tough to glean data about a customer.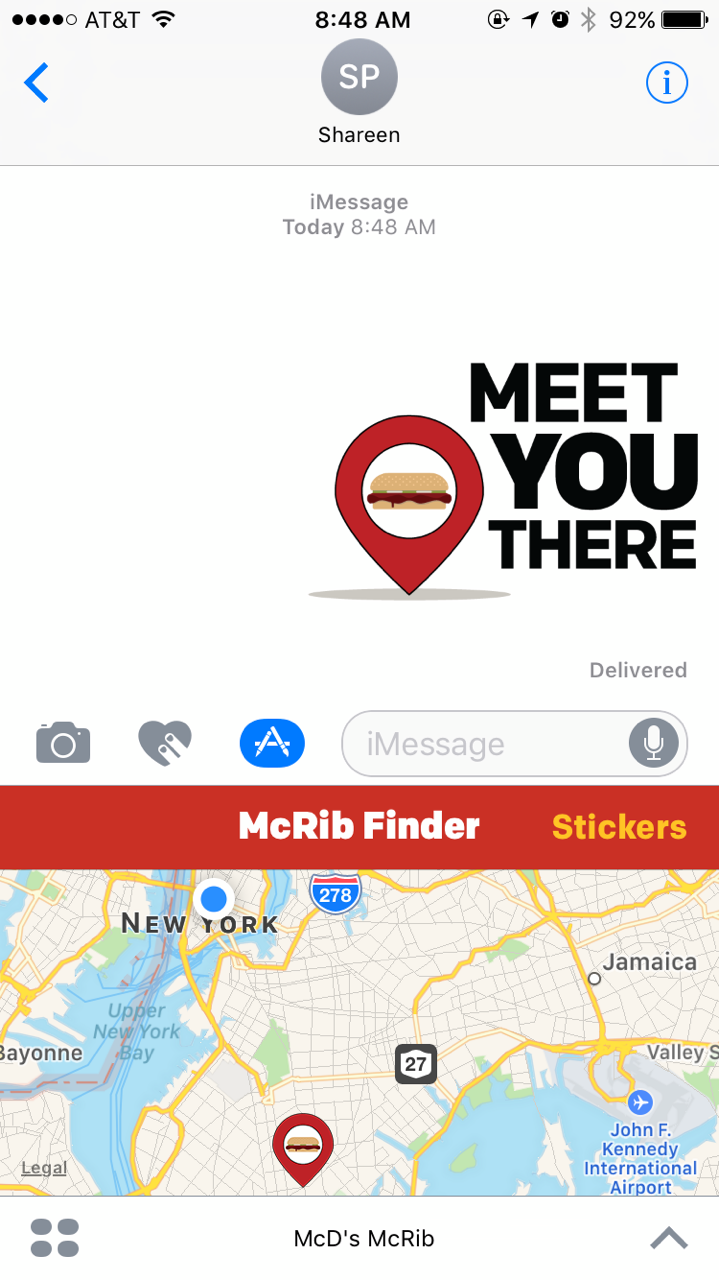 The app launch is part of the brand's move to digital that began with a new CEO, Steve Easterbrook, who came on board in March last year. Since then, the brand hasn't been shy about needing a turnaround as younger customers opt out of Big Macs in favor of healthier fast-casual food. Last year, the brand sent teams to SXSW in Austin, to work with startups via pitch competition aimed at digitizing the company. That includes ideas like drone delivery — or more prosaic ones like mobile ordering or voice-recognition in drive-thru speakers.
McDonald's said it is going to accelerate spending on technology — it declined to share how big its digital team is, but Matson said that it's big, and there has been a "digital investment" in all parts of the company. It's another way to compete against, for example, Taco Bell or Starbucks, which have mobile ordering and rewards programs.
In a second-quarter earnings call, Easterbrook said, "We know customers respond well, and certainly it breathes new life into our restaurants and into the brand." In October, the brand posted that same-store sales have increased 1.3 percent and reported profit of $1.3 billion, down slightly from a year ago.
"A restaurant locator is table stakes, but customers don't always rely on the resources we provide them," Matson said. "But here's a piece of information only we would know: Who's serving the McRib?"
https://digiday.com/?p=209639