Ever wondered where the meat in your Big Mac comes from? Maybe you want to know just what, exactly, is so special about its "special sauce." Now you can directly ask the chain yourself.
Today, McDonald's USA is making a formal attempt to answer those with "Our Food. Your Questions," an extension of a campaign that has already run in Canada and Australia. The U.S. effort is ostensibly meant to give customers a deeper look at how the brand makes and sources its food. To that end, it's teaming up with "Mythbusters" host Grant Imahara to create a series of short films that will visit McDonald's factories, farms and restaurants.
The first video in the series answers "Is McDonald's beef real?" and takes a trip to the Cargill factory where it comes from to find out. (In case you were wondering, yes, the beef is real.) Since its debut early Monday, the video has received 1,143 views.
"We're proud of the food we serve our 27 million U.S. customers every day, yet we know people have unanswered questions," Kevin Newell, evp, chief brand and strategy officer for McDonald's USA said in a statement. "So, we're inviting everyone in the U.S. on a journey to learn more about our food."
One question, though, is whether this campaign is cynical, brave or just plain stupid.
Ya'll don't want to do this.. RT @McDonalds: Have a question about our food? The floor is yours. https://t.co/hrjiDmvUeU

— Victoria M. Walker (@VikkieNotVicky) October 13, 2014
As expected, critics are already chomping at the bit. CivilEats.com's Naomi Starkman points to the questions the company isn't answering, such as whether its eggs are cage-free and why it uses anti-foaming agent dimethylpolysiloxane in its oil.
But Heather Oldani, senior director of communications at the fast food chain, said that people want companies to be honest. "They want to know what does in the products and services," she said. "Customers are willing to give you the benefit of the doubt, if you show you're out there."
But Matthew Quint, director of the Center on Global Brand Leadership at Columbia Business School, said that while it may draw attention to the negative things about McDonald's, it lets the brand "own" the message. "If someone is going to write about you, better it be you," he said. Quint also said these kinds of moves let McDonald's shore up credibility for the future: "People will buy into your promotional moves later because they see you as being vulnerable now."
McDonald's is, of course, under tremendous pressure financially as well. The company reported a 3.7 percent decline in same-store sales globally in September, as chains with reputations as more sustainable and healthy — like Chipotle and Panera Bread — continue to do better. However, Quint pointed out that same-store sales decreased at a slower clip in the Latin America and Canada regions in the two years after the transparency campaign was launched in other countries. (McDonald's does not break out the regions, choosing instead to record it under "other North America" in financial disclosures.)
The transparency is coming to the U.S. after running in other McDonald's markets in Canada and Australia. In Canada, the campaign debuted over two years ago and answered questions like "Why does your food look better in ads?" via a short film showing the process behind Big Mac photography. (That film has received over 10 million YouTube views to date.) The project, via Tribal DDB Toronto, garnered the brand a gold Cannes Lion last year and was one of the forces behind the food marketer winning Cannes' "Marketer of the Year" award last year.
In a case study for the Canadian campaign, McDonald's said it "achieved dramatic gains" on brand trust scores and food-quality perceptions, with trust increasing by 60 percent, according to the company. The Australian version of the campaign took a different tack. "Track My Macca's" let you track the origin of the food you were buying right down to the farm that grew the lettuce on your burger.
In the U.S., of course, McDonald's has a history of seeing social media messaging campaigns slip out of its control. The most notable failure to date on that front was the "McD Stories" incident, in which customers were invited to share memories from meals at the chain. It did not go as planned.
There are as a result "plans in place to ensure the conversation stays focused," said Oldani. "We want to ensure that if people have legitimate questions about their food, we're going to answer them."
https://digiday.com/?p=91524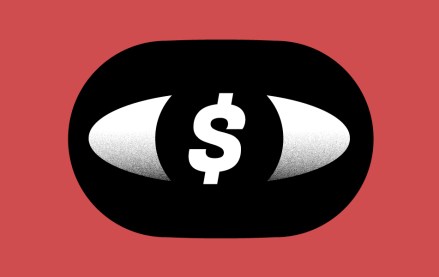 December 5, 2023 • 3 min read
The latest edition of the ANA's programmatic transparency report claims $22 billion can be saved by drastically cutting the ad tech bloat.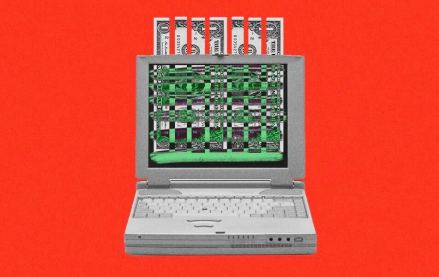 December 5, 2023 • 5 min read
Agency clients still see programmatic as an important part of their marketing budgets. But, overall, the uncertainty around programmatic could be causing them to lose confidence in online display ads as a marketing channel, and, as a result, agency clients are investing less in online display.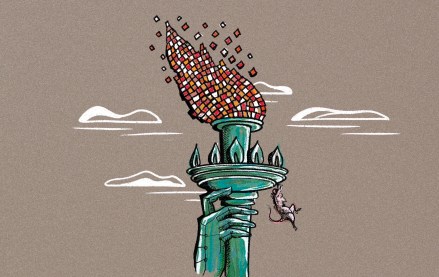 December 5, 2023 • 3 min read
There's a global AI race and different regulations in different countries might be slowing down – or speeding up – innovation. Here is a breakout of how regulations are being shaped on both sides of the Atlantic.