Masters of uncertainty: Pandemic's unpredictability is making us adaptable, stronger and more creative, say experts
August 23, 2021 • 8 min read
•
•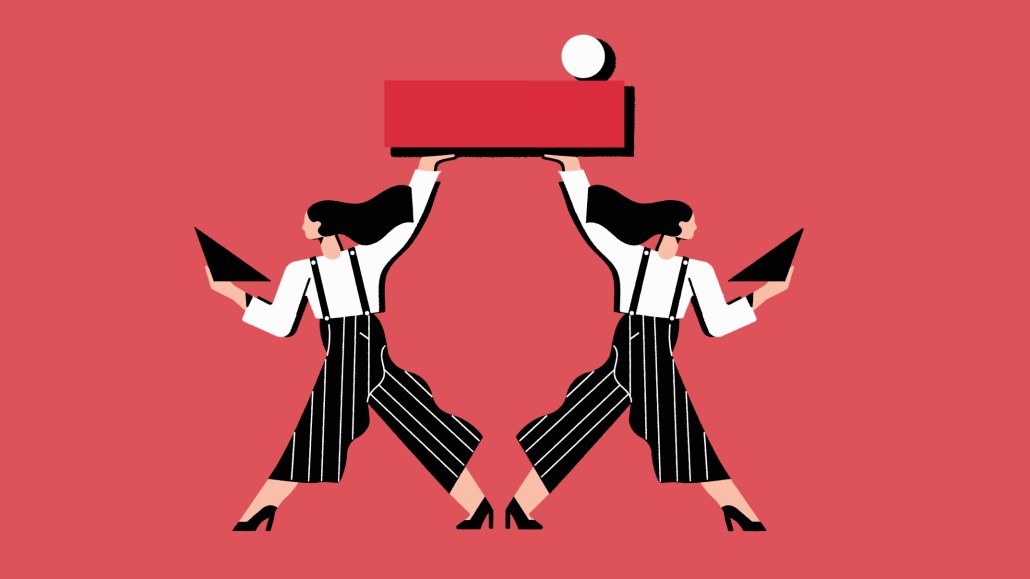 Ivy Liu
It feels like the long awaited "freedom" summer, which promised a return to some semblance of normality in the U.S. and U.K., has not resulted in the certainty we all expected. Are we being forced to become masters of uncertainty, and if so, will it make us more resilient?
From states in the U.S. and Australia to a number of European countries, the virulent delta variant has forced many places to tighten restrictions once more. Meanwhile, vaccination and mask wearing are both proving to be increasingly divisive issues.
In August, U.S. broadcaster CNN fired three people who arrived at work unvaccinated, while Facebook, Google and Microsoft have also said they require staff to be double-jabbed before returning to their U.S. offices. In England, a number of major retailers, including Tesco and Sainsbury's, are encouraging customers to continue wearing masks in their stores, despite the government having lifted the rule on face coverings in shops.
It seems one kind of uncertainty has simply been replaced with another. As Keith Bellizzi, professor of Human Development and Family Sciences, at the University of Connecticut said: "The convergence of the public health crisis, polarized politics and cultural reckoning is a perfect storm that, unfortunately, is occurring amidst the backdrop of everyday personal life challenges, such as illness, loss and trauma. If ever a moment called for understanding resilience, this is it."
Indeed, resilience — the ability to adapt to adversity — is key. As Bellizzi added: "Research has shown that when faced with adversity and uncertainty, resilient people engage with controllable aspects of their lives, they maintain healthy social support systems, they are able to regulate their emotions to help blunt the stressor and they look for the good amid the stress."
Bellizzi added that people in the U.S. and U.K. have proven capacity to survive tough times. "In fact, survival and resilience is the norm, not the exception. Stories of resilience and thriving has a rich history and we need to remind ourselves that our track record as individuals for getting through rough times is better than we might think."
Thomas Vosper is a case in point, showing how adversity can breed opportunity. As the first lockdown hit, the 40 year-old U.K.-based retail director found himself staring at a WhatsApp message on his phone saying his employer had gone into administration. He no longer had a job. "My income, my security, gone and a young family to feed. It was the scariest time in my career."
Vosper's sudden change in circumstance prompted him to take control, pursuing a long-held dream of starting his own business. He launched his first company, leveraging 14 years of industry experience — including time at Amazon and Tesco — to found "the wikipedia of product search", a price comparison site called aisle 3.
"Launching a startup in the midst of a pandemic is arguably the most extreme way of becoming a master of uncertainty, but I feel the resilience I needed to develop as a result of this experience will make everything else pale into insignificance," he said. Vosper has already raised more than £500,000 ($684,000) in pre-seed funding, and aisle 3 is serving 2,000 shoppers a day. The company employs 20 people globally.
Others have drawn strength from both personal and professional uncertainty brought about by the pandemic. Elle McAtamney, senior press officer at U.K. money-saving website TopCashback, said her resilience as a manager has been tested while working from home, making her realize that resilience is an ongoing process. "I'm also a people pleaser and a people person. Not having immediate feedback (facially or in person) or having the ability to simply soundboard off others in a moment, has also been testing for me. There have been occasions where I sweated over small things (usually from conversations on Slack) and questioned my abilities," she said.
Personally, McAtamney has also had to navigate her wedding being postponed twice due to the pandemic. "When it was postponed the first time, it felt strange but manageable. The second time, although stressful, it was anticipated. Therefore, although I was disappointed, I was able to quickly adapt to a can-do attitude – and basically just got on with it."
Uncertainty has the power to fuel positive change, and even inspire creativity, but only if individuals are able to adapt. As Dr. Michael Bloomfield, anthropologist and co-founder of the Creative Being app said, being resilient is all about adopting an attitudinal stance of consistency and repetition in the face of doubt and failure. While not apparently closely related to creativity, which is about change and disruption, he added that uncertainty is a product of, and a generator of, randomness – which is a core pillar of creative practice.
"[Uncertainty] ensures the introduction of counterintuitive or surprising information into the creative process," said Bloomfield. "Without a degree of random change and variation, ideas are destined to remain familiar and even conservative. If you look upon uncertainty as an opportunity for discovery of novel things or ways of looking at things, as a driver of randomized divergence, you can reframe uncertainty as a positive and constructive form of fuel for creativity."
3 Questions with Serena Kutchinsky, editorial director, JOE Media
It's been a tough year for journalists covering the pandemic, how have you tried to alleviate tensions since you joined in April?
The last 18 months have been extremely tough for everyone and I am extremely impressed by the resilience and creativity the team at JOE have shown. I instigated regular check-ins with my heads of department, restructured our all-team weekly meeting, brought us together for brainstorms and have taken time to get to know each member of the team. Management is taking steps to mitigate Zoom fatigue and make sure teams don't feel the pressure to turn their cameras on. We also hold a company-wide monthly meeting to celebrate success across departments and send out meal kits to every team member so they can enjoy restaurant-quality food at home. We've introduced the Headspace app for all employees, sent out a wellbeing pack, offered free online exercise classes and have plans to do more including mental health first aid classes. By October, we will offer staff the opportunity to return to the office a minimum of three days a week, with two days of home working if they choose.
Has the current state of mental health in the media industry reinforced why news publishers need a diverse range of women from all backgrounds in its top jobs?
100%. The mental health crisis in our industry is inextricably linked to systemic racism, gender and income inequality that are endemic at all levels. While I'm aware of my white privilege, the macho culture that abounds in newsrooms is something I have experienced throughout my career. I was once told that the only excuse in a newsroom for not filing my copy was death. The comment was dressed-up as a joke, but when I later took leave to attend a family funeral, I found the reality was this extended only to my own death, as I was still expected to file from the wake. I was told to just ignore inappropriate remarks and that the only way to deal with sexism was to scream silently in the toilet. And that if I wanted a pay rise, I should avoid the 'women's mistake' of sharing details of my personal life with colleagues. I'm not sharing those stories to elicit sympathy, but rather to highlight the responsibility those of us in the top jobs have to create a work environment that is an empowering and safe space for all.
Has your view on the qualities a leader needs changed through COVID?

I am committed now more than ever to empowering my team to speak up, make their voices heard and to know it's ok not to be ok. That we will work together to support them, whatever it takes. The pandemic has placed huge stresses on journalists, but it has also given us an opportunity to reflect and re-imagine our working lives. Now, my goal is to build a more inclusive culture that fosters greater awareness of the pressures inherent in doing this job. We have a chance to really ask ourselves what good journalism looks like, and to interrogate the stereotypes around who is capable of achieving that and the attitudes they need to display. The next stage is to scrutinize how much those preconceptions pivot around gender, race and socio-economic background. — Seb Joseph
By the numbers
85% of 3,500 U.S. workers prefer to apply for jobs that offer remote flexibility, 70% of American workers would forfeit benefits to keep remote working status and 61% would take a paycut to do so.
[Source of data: GoodHire report.]

1 in 3 of 509 U.S. parents polled believe schools are reopening too quickly.
[Source of data: Morning Consult's Tracking the Return to School poll.]

9 in 10 out of 752 c-suite executives surveyed said they are seeing more staff quitting than they ever have previously.
[Source of data: PwC Next in Work report.]
What else we've covered
Even before the pandemic, many bosses were eliminating private office spaces, opting to work among employees as if to signal that the CEO role was approachable and collaborative. But as office layouts are being overhauled, any remaining big-cheese offices are getting the chop.

Facing the Great Resignation, hiring managers have worked overtime to figure out how to attract and retain workers. Increasingly, they are finding that providing childcare is a potent selling point.

Management at some media companies want employees back at their desks as soon as possible, yet with productivity levels proven to be high after a year and a half working remotely, employees are questioning why they should return this fall.

This newsletter is edited by Jessica Davies, managing editor, Future of Work.
https://digiday.com/?p=423476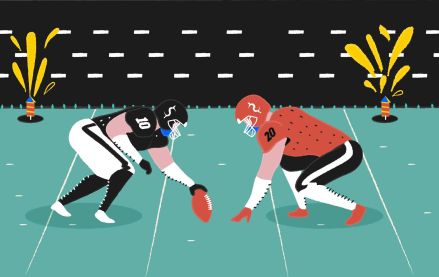 December 6, 2023 • 4 min read
In response to this challenge, the NFL's Detroit Lions have adopted a proactive strategy, introducing an extra channel for their local NFL broadcast. The objective is to broaden advertising opportunities, leverage direct-to-consumer distribution, and establish stronger connections with local fans, with the ultimate goal of increasing preseason viewership.
December 6, 2023 • 4 min read
It's been over a decade since the most recent entry in the wildly popular "Grand Theft Auto" series came out in September 2013, meaning anticipation for "GTA 6" has been building for years. Rockstar titled yesterday's trailer as "Trailer 1," making it clear that the company is poised to launch a massive marketing campaign in the lead-up to the game's 2025 release.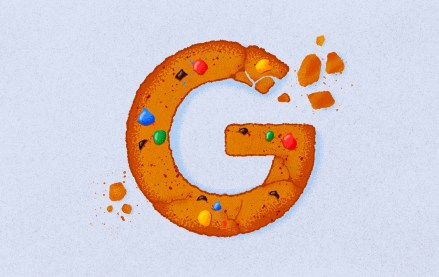 December 6, 2023 • 4 min read
A healthcare client that decided to scrap all conversion tags and cookies within weeks provides a case study for what will likely be a common experience in a year's time.