Despite chief marketing officers making the case for how important marketing is to an overall business, marketing's reputation as a "cost center," versus one that actually drives profits, is hard to shake off.
Earlier this week, in what may be the latest sign that CEOs and CFOs still don't understand the value of marketing, Uber cut 400 employees from its 1,200 person marketing department. The cuts follow a reorganization of the marketing department and the departure of CMO Rebecca Messina, whose tenure was less than a year. Even within a Silicon Valley darling, marketing departments face the same challenges: a revolving door in leadership (CMO tenure is reportedly down to just 43 months), tighter budgets, fewer resources, more accountability for how dollars spent perform and expanding responsibilities.
Reducing marketing overhead became the standard approach for troubled brands following the 2008 recession. Procter & Gamble, Unilever and General Mills, among others, cut their marketing spend, slashed their agency rosters and gave procurement departments much more power putting cost above all else. That approach hasn't always proved successful — look at what cost-cutting has done to Sears or Kraft-Heinz — but it hasn't dissuaded the C-Suite from slicing and dicing marketing.
At the same time, the scope of what marketing entails has grown to include much more than traditional commercial work but overall consumer experience of the brand as well as brand purpose. That has led major brands to rethink the CMO role, with some evolving it to a chief growth officer and others scrapping it altogether in favor of multiple vp roles. Whatever may be the case, marketing leads have worked to tie the growth and health of a brand, as well as its digital transformation, to marketing in part to shift the perception of marketing as a cost to one of value. 
"Most companies think that they are a product or service company with a marketing department – without really recognizing that they are a marketing company that happens to have a product or service," wrote Dave Latcha, CEO and Founder of Latcha+Associates, in an email. "A great brand focuses on being relevant in peoples' lives, proving value and providing a service or product that supports that. Two-thirds of that statement is marketing related." 
Understanding the value of marketing
"Generally speaking, marketing equals overhead," wrote Andy Nathan, founder and CEO Fortnight Collective. "Marketing is seen as an expense, and that's why it's the first to go."
Part of the problem, according to We Are Rosie founder Stephanie Nadi Olson, is that generally marketers aren't given a seat on the board of directors where many decisions about what stays and what goes when companies are in trouble are made. "It makes it really easy when someone is literally not in the room for their division or their area of responsibility to be disproportionately impacted by a big layoff," said Olson. "Without representation at the board level, it hinders everyone's understanding of the value of marketing."
"There's a lot of questions about what good marketing is at the board level," said Andrew Essex, CEO and co-founder of Plan A and former Droga5 CEO. "That's really regrettable and often short-term thinking. It's always been hard to quantify, and despite all this innovation in technology, it's still fairly hard to quantify. Boards historically undervalue the power of brand." 
In those board rooms and throughout troubled companies, marketing departments have trouble attributing their work and showing how it impacts a company's bottom line. 
"In this day and age of obsession over quarterly results, marketing often becomes the easiest target for change," wrote Erik Herskind, CEO, Dallas-based creative collective GoDo Discovery Co., in an email. "While marketing has made tremendous strides to demonstrate measurable value to a company, there remains the belief that companies can turn marketing on and off when faced with financial challenges." 
That doesn't mean every marketing job is on the chopping block. Marketing analysts, ABM specialists, content writers and strategists who can show the connection between their work and incremental profit for the company are generally safer than others, per 3Q Digital CEO David Rodnitzky. "Other marketers — typically in areas like branding, PR, and marketing communications — are cost centers because their work has a directional, but not direct impact on profit," wrote Rodnitzky in an email. "In no way does this diminish the value of these marketers, but when companies need to cut cost, cost-center marketers are the first to go."
Rethinking the size of a marketing team
Still, even if marketers are able to prove the value of marketing to the C-Suite, analysts believe brands will have a hard time keeping a big team in-house. Some jobs, especially those charged with handling menial tasks that have lots of repetition, like data aggregation, will see those jobs handled by AI or bots as advancements in technology will allow brands to cut those roles, said Essex.
"In a world where agility is king, it's hard to get an army of 1,200 people to be agile," said Allen Adamson, brand consultant and co-founder of Metaforce. "Size and effectiveness have rarely gone hand-in-hand. Just because you've got a big marketing department, that doesn't mean your marketing is good."
Christian Barnard, CCO of Austin-based innovation agency T3, believes over the next six to nine months as CFOs worry about an impending recession, major marketers will continue to re-calibrate their marketing teams. "[Uber and McDonald's], those are some of the several announcements like them that we'll see in the next six to nine months as organizations prepare for what may be an economic downturn and get more lean on the marketing side," said Barnard. "They will also using that as a time to recalibrate marketing capabilities to be much more [focused on the] user-experience, technology-centric and data-centric to get much more out of their spend."
"A lot of companies are struggling with how to organize and how to determine the right internal marketing structure to drive growth in a market that's incredibly hard to navigate," said Adamson. "The old days of Don Draper sitting down and saying, 'Here's our commercial' are gone."
https://digiday.com/?p=342229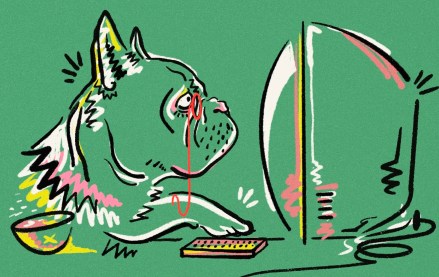 October 2, 2023 • 7 min read
•
•
When it comes to agencies, both of Meta's older sibling social media platforms may be past their primes.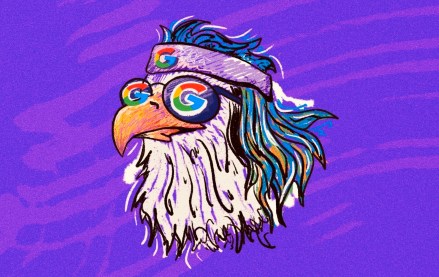 October 2, 2023 • 3 min read
•
•
The legal battle sees Apple and Google et al attempt to conceal their inner workings, developments that mirror the experience of their media customers.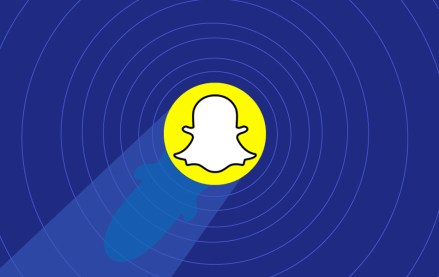 September 29, 2023 • 3 min read
•
•
"We are not diminishing the importance of AR," he said. "In fact, we are strategically reallocating resources to strengthen our endeavors in AR advertising and to elevate the fundamental AR experiences provided to Snapchat users."