The CMO as therapist: Marketing chiefs take on more intimate workplace role in pandemic
December 15, 2020 • 4 min read
•
•
Ivy Liu
The marketing chiefs of some of the best-known companies — from Mastercard to Celebrity Cruises — have employed novel approaches to keeping the troops happy and secure in these trying times, everything from inviting the family dog to Zoom calls to sending ice cream care packages.
It's all part of how they rethought and reasserted leadership during the pandemic. The role of CMO has evolved far beyond promoting and building the brand to include a more personal approach to the employer-employee relationship.
Marketing chiefs this year faced the dual challenges of driving business during one of the worst global economic crises ever and reimagining the workplace to accommodate factors like social distancing and stay-at-home guidelines. On top of that: managing displaced, sometimes overburdened team members juggling home and work from the kitchen table.
Amid Covid-19, social unrest and a growing strain on mental health, employees are looking to leaders far more than ever. "This has required us to play the role of both manager and counselor — listening before acting and, at times, offering support that's both professional and personal," said Alicia Tillman, global CMO of software maker SAP. Among Tillman's pandemic priorities is a weekly communique to her team — not only to provide business updates but to foster a sense of closeness. Over time, the communications have become more personal, ranging from her reflections on her summer vacation to pointers on well-being from SAP's chief medical officer.
Communicating to employees that their jobs were secure was job one for Mastercard CMO Raja Rajamannar at the outset of the pandemic.
Though many executives, under intense revenue pressure, have let go of people, Rajamannar was not among them. It was news that, in a year full of bad news, he was relieved to share with his team. "One of the first tasks of a leader [in times like these] is to reach out and communicate, communicate, communicate," he said. "Tell your employees what management is thinking about and where things stand — the good, the bad and the ugly."
To that end, Rajamannar instituted several policies aimed at enhancing work life. For example, meetings are not scheduled when staff is most likely focused on family or personal matters after 5 p.m. The CMO also started a book club, featuring self-help titles, such as those on persuasion tactics.
Brad Nelson, CMO of Sotheby's International Realty — whose team supports more than 23,000 agents in 72 countries — has also been focused on lending employees support and inspiration that mirrored the custom experiences the company provides clients.
For example, this July 4th, his events team sent every employee a care package from the ice cream vendor Van Leeuwen. This holiday season, it partnered with a professional chef on a virtual cooking class for employees.
Remote working has been a major factor in employees feeling less than grounded this year. As with so many other employers, the virtual office has become the norm in Nelson's organization — something he expects will continue in some capacity post-pandemic. He sees the physical workplace of the future as primarily a "collaboration space." While there are benefits, remote working has its downsides, as Nelson sees it. "What we lose on Zoom is the feedback and relationship building," he added.
Martine Williamson, the newly appointed CMO of Revlon, agrees that the remote office leaves much to be desired. "There is some magic lost when teams cannot work together in person," she said. Yet there is no question the pandemic has forever changed the way we think about the physical workspace. "The key, as we work through our workplace-of-the-future plans, will be agility and flexibility," she said.
Celebrity Cruises CMO Peter Giorgi also misses the social and collaborative aspects that come with being in the same room. To keep the troops connected and morale aloft, he has encouraged staff to bring their children, household pets, or anyone or anything else they're passionate about to monthly departmental meetings.
Time management was always a concern, but these times have amplified the matter. Who among us has not complained about the relentless stream of Zoom appointments? They take away any opportunity for spontaneous check-ins and catch-ups, said Giorgi.
While technologies like Slack and Messenger have become important for staying connected to co-workers and bosses, Giorgi has put some limits on certain office communications — banning video calls on Friday afternoon, for example. By that point in the week, we've all had enough of Zoom, he said, and "a good, old-fashioned conference call feels like a vacation."
https://digiday.com/?p=386223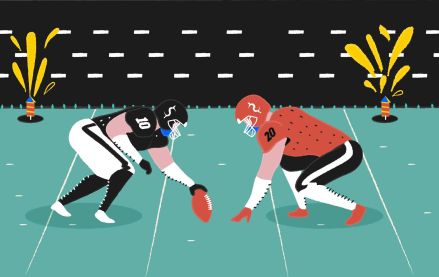 December 6, 2023 • 4 min read
In response to this challenge, the NFL's Detroit Lions have adopted a proactive strategy, introducing an extra channel for their local NFL broadcast. The objective is to broaden advertising opportunities, leverage direct-to-consumer distribution, and establish stronger connections with local fans, with the ultimate goal of increasing preseason viewership.
December 6, 2023 • 4 min read
It's been over a decade since the most recent entry in the wildly popular "Grand Theft Auto" series came out in September 2013, meaning anticipation for "GTA 6" has been building for years. Rockstar titled yesterday's trailer as "Trailer 1," making it clear that the company is poised to launch a massive marketing campaign in the lead-up to the game's 2025 release.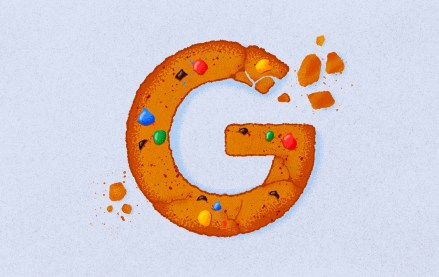 December 6, 2023 • 4 min read
A healthcare client that decided to scrap all conversion tags and cookies within weeks provides a case study for what will likely be a common experience in a year's time.