Marketers see GDPR paring their email lists but improving results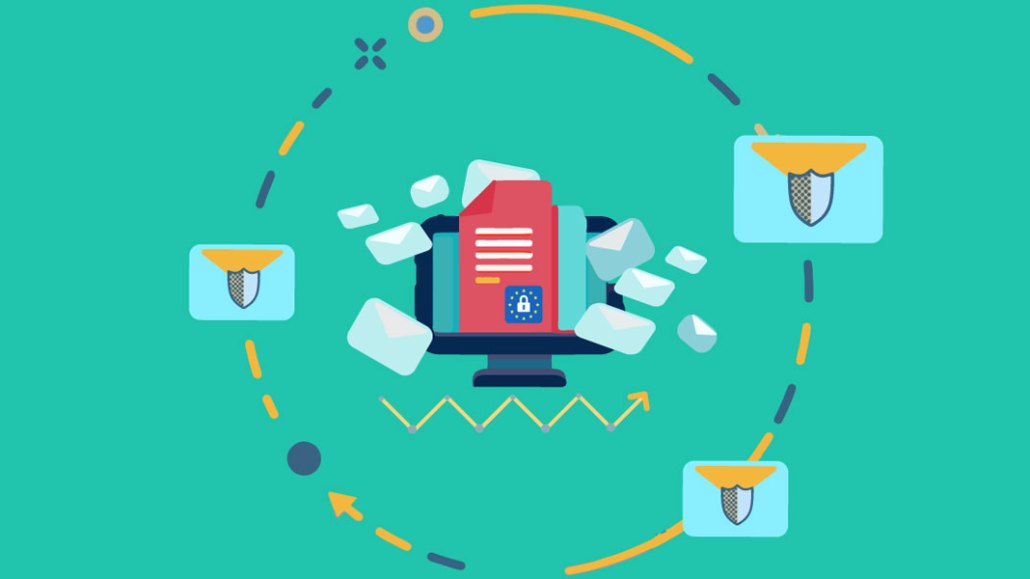 The looming General Data Protection Regulation deadline means companies are overwhelming people's inboxes with emails, with the goal to get as many people as possible to opt in. Some companies are using the opportunity to get crafty — sending offers and exclusive content in emails to incentivize people to choose to continue getting messages. While tactics like these might keep some customers from falling off of a company's radar, it's far more likely that by the time the deadline hits on May 25, companies will have already lost a good deal of their email subscribers.
But that might not be entirely a bad thing. Although email marketing is a top revenue driver, marketers say being drained of email subscribers who don't really want to receive communications is a good thing in the long run. Higher open rates mean higher delivery rates, which should translate into better results. In its own way, GDPR is forcing marketers (and publishers, for that matter) to undertake a much-needed spring cleaning of their customer databases.
"Marketers may well find that response rates to email marketing efforts rise, as brands shift over to a customer base which is both engaged and interested in the content being shared," said Nick McCarthy, svp of data solutions in Europe, the Middle East and Africa for Dentsu Aegis performance marketing agency Merkle.
Marketers can seize this opportunity to send more relevant messages to this cohort, which ideally will result in more sales, said Jason Goldberg, svp of commerce at SapientRazorfish. "The sales per send will be higher," he said.
To be sure, the GDPR deadline is not opportune for marketers. It's coming off the heels of the Facebook-Cambridge Analytica scandal, which cast concern around shady ad practices. Downloads of virtual private networks are up, and so are search terms such as "internet privacy." With marketers giving consumers the option to opt out of data sharing straight to the inboxes of subscribers, many are likely to take it.
"The challenge for marketers is that consumers now have a heightened awareness of the value of their data to businesses," said Russell Marsh, managing director at consulting firm Accenture Digital in the U.K., pointing to the recent Facebook – Cambridge Analytica scandal as an external trigger to opt out.
This further changes the power dynamic between companies and businesses. The idea of losing any number of email subscribers isn't an easy pill to swallow for many companies, especially those in the e-commerce or entertainment space that most aggressively rely on email marketing to get their services, deals and products in front of people, marketers say. They have a right to be concerned.
"It's not sexy, but email marketing is very important," said Goldberg. "It's always the first or second driver of a company's revenue."
According to a June 2017 study from market research firm The Relevancy Group and tech vendor OneSpot, U.S. marketing executives said email accounted for 21 percent of total revenues at the end of the second quarter of 2017, up 17 percent year over year. "Email is a drug for brands, an IV drip where every blast leads to guaranteed sales of some number," said Micah Donahue, head of brand engagement strategy at Mechanica.
The onslaught of permission emails is already having an effect on companies' email lists. A new survey from Accenture found that more than half of consumers are choosing not to consent to companies' last-minute pleas. Accenture surveyed 2,000 adults in the U.K., and 33 percent of those surveyed admitted to deleting most of these emails without re-subscribing, while 21 percent of respondents have not taken any action.
"Marketers are going to have to weigh when they should ask for permission," said Goldberg. "It's a new balancing act: If I ask upfront, I get to track you much faster, but I might ruin the relationship straightaway."
On the other hand, some companies might find that consent pleas will help build trust, and a dip in email subscribers is worth it.
"Transparency increases trust," said Donahue, "so those brands that go out of their way to explain what they're doing could actually benefit from this upheaval." Donahue points to how a company called Backblaze recently emailed their subscribers and linked to both old and new privacy policies, allowing people to compare the two.
At the end of the day, marketers say email marketing isn't going anywhere.
Goldberg compares today's GDPR panic to the reaction to the enactment of the CAN-SPAM Act in 2003. It was the first national standard around email marketing in the U.S. and required marketers to give people the option to opt out of emails from companies to protect against spam.
"Prior to that, marketers could buy email lists and tell a provider they wanted to send out emails to hundreds of thousands of people," he said. Goldberg said back then, marketers were predicting the end of email marketing.
Plus, said Goldberg, it's giant data platforms like Facebook being watched closely, not companies, because with so many, how can GDPR enforcement happen? Goldberg compares GDPR enforcement to jaywalking: "Everyone knows it's illegal to jaywalk, but good luck hiring enough policemen to enforce it."
https://digiday.com/?p=288171