'We know the industry is a mess': Marketers share challenges at Digiday Programmatic Marketing Summit
June 1, 2017 • 3 min read
•
•
Programmatic advertising is forecast to grow 31 percent this year and is eating up ever-larger portions of ad budgets. Yet it is not without its challenges. In the hopeful words of one marketer, "We know the industry is a mess, but figuring that out is the fun part."
Over 100 marketers and agencies gathered in the scorching heat in Scottsdale, Arizona, to discuss how programmatic needs to improve. Mediasmith CEO David Smith kicked things off by saying that the growing levels of programmatic ad spend throughout the industry will stagnate "until it all becomes transparent." Here are some of the key challenges shared.
Data quality is a struggle
At Starcom, the sheer amount of data, and its variety, is a challenge. Teams are pulling reports from demand-side platforms, ad servers, third-party verification services. They're then stitching them together — and finally trying to match up performance metrics with actual business goals.
"We're looking at a lot more data points," said Neeraj Kochhar, svp of programmatic at Starcom. "It's hard putting all the data together."
Marketers want transparency
Marketers simply want to know more about programmatic. At one marketer, higher-up execs started asking about cookie degradation and its impact on retargeting. As programmatic has grown more important to the overall marketing strategy, so too has the scrutiny.
"I see a lot more emails about audits than I have over 20 years," Kochhar said. "Clients are asking more questions. If I was a client, I would be asking the same questions. We're being asked to open the hood and explain what's happening with programmatic."
Bad ads are in the spotlight
A roomful of marketers was asked how many have undergone supply-chain audits recently. Many hands immediately shot up. The YouTube ad crisis served one purpose: There's more scrutiny than ever on bad ads. That goes beyond just brand-unsafe environments and encompasses fraud, which Kochhar describes as currently at levels that are "simply not acceptable."
One brand marketer said it was cutting back on its amount of reach as it tests the effect of reducing the number of sites its ads appear on. Brands are also adopting more whitelists and blacklists to shield themselves against ad activists who tweet screenshots of brand ads appearing next unsavory content. But adopting these blunt blockade instruments is futile if agencies and consultancies don't "educate their clients on what happens after the click," said John Lockmer, digital strategist at marketing consultancy DuMont Project.
Data morass
During a working group session, marketers complained about the wide variance in outcomes from third-party verification vendors. One marketer said there was a 30 percentage point difference between Integral Ad Science and DoubleVerify in the amount of fraud they detected across the same campaign.
22squared plans to take its in-app video buys off third-party verification because verification firms "can't measure in-app properly and they will misreport it," said Katie Farmer, associate media director at ad agency 22squared.
KPI overload is real
Viewability is not a key-performance indicator, said Joshua Cierski, director of media and data strategy at Coty in-house buying agency Beamly. Sure, use it as part of a buy, but ultimately the goal is user engagement and sales. For Dell, the issue is over-complication in the form of "35 KPIs on the dashboard." Meanwhile, executives higher up simply want to know if the business is moving forward.
"Too many KPIs contributes to not reaching the right audience," said Ana Villegas, marketing director of North American commercial business at Dell. "The madness of having 35 KPIs in the dashboard, and trying to show my executives how they are all doing, it didn't make sense."
Brian Morrissey contributed to this report. 
https://digiday.com/?p=239218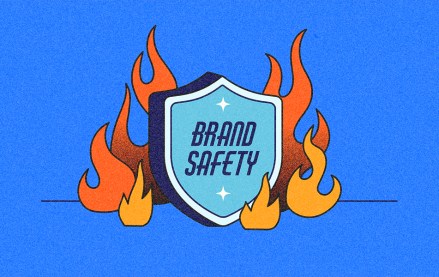 November 28, 2023 • 6 min read
"Major brands' search ads can appear on piracy, pornographic and sanctioned websites," research claims.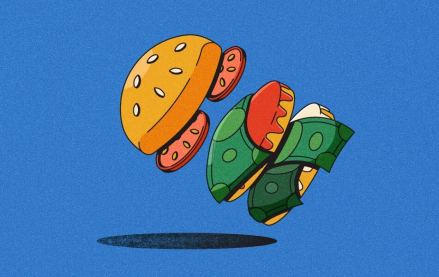 November 28, 2023 • 6 min read
As more influencers look to get into food content creation, brand opportunities are following.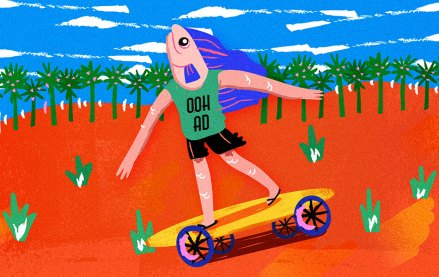 November 28, 2023 • 7 min read
As major marketers like Maybelline experiment with faux OOH, more marketers are open to the idea.