Marketers prepare for hybrid future of in-person and remote collaboration
February 17, 2021 • 4 min read
•
•
Ivy Liu
More and more marketing bosses are envisioning the office of the future — not so much as a place to sit and work, but as a space for collaboration.
It's a trend that's burgeoned as a result of the increased demand to continue working from home past the coronavirus crisis, which has led many businesses to adopt a hybrid 3:2 working model.
"Even though a large portion of employees may remain virtual, they'll still need to come into the office for training and to collaborate," said Michael McDaniel, vp and general manager of the Modern Workplace unit at Tysons, Virginia-based B2B IT services company DXC Technology, who shared that collaboration and flexibility are among the leading factors driving the IT business currently.
But the return of in-person business hardly means the end of technology as a collaboration tool, especially as companies continue to expand their offerings in this space, such as Microsoft Hub Room and Cisco Collaboration Room.
He noted that 15% of his clients used the virtual meeting software Microsoft Teams a year ago; now it's greater than 80%. And Microsoft continues to remake our work lives. In early February, it unveiled Viva, an employee experience platform, to help motivate employees.
Marketing executives are busy preparing for this new, hybrid world of in-person and remote collaboration post-pandemic.
Barry Lowenthal, CEO of the New York-based media agency Media Kitchen, with clients including Victoria's Secret and Loews Hotels, sees emerging technologies as fostering the ease of working together. "All these technologies, from video to chat to better cloud-sharing tools, have just brought us closer together and allowed us to successfully service our clients and pitch new business," he said.
Aside from helping along business through the pandemic, he expects them to continue to be a vital part of the business. "They are all going to become standard tools," he said. "Anything that improves service and employee quality of life becomes standard."
Even before the pandemic, B-Reel, a Stockholm-based creative agency, did a large amount of work for clients, which include H&M and Hyundai, on platforms such as Slack, Figma and Google Workspace, said Petter Westlund, co-founder and executive creative director of products and services at the company. "It just feels like we've evolved to more of a shared sense of remote work etiquette than we've had before," he said. "Everybody has to invest in making collaboration work."
While he believes virtual working is here to stay, Westlund is among those who look forward to a return to the physical headquarters. "The flexibility is great, but it also makes you appreciate the quality of interaction you get from being in person, and that there are benefits from the ritual of going to work and having a shared space with your colleagues, and clear boundaries between work time and free time," he said.
Westlund envisions technology will help employers with not just collaboration, but other elements of the business, and in everyday life. "This is just the beginning," he added.
Joshua Evan Greenberg, managing director at the Los Angeles creative studio Caveat, which has worked on campaigns for Amazon and Nike, points to the importance of a platform that's become integral to many lives over the past year. He said around 20% of his company's client communication and as much as 90% of internal communication are now happening by way of Slack, including communication between its live-action production teams.
The service has led to transparency as well as streamlined and expedited communication between its clients and creatives. The studio was able, for example, to seamlessly film a massive celebrity campaign for the new $6 billion SoFi Stadium in Inglewood, California, during the height of the pandemic because its comms infrastructure enabled it to spend more time doing the actual work and less time talking about it. It also provided clients with the access and information they needed to work more confidently within their organizations.
Caveat also implemented Frame.io as its cloud-based collaboration platform for post-production, allowing the studio to quickly provide feedback on work, optimize communication between creatives, project managers and clients and reduce oversight.
"We're constantly looking for ways to leverage technology to eliminate waste, and to improve the quality of our work and the quality of our work lives," Greenberg said. Benefits include the ability to maintain a smaller staff, reduce unnecessary communications, eliminate redundancies in task management, and increase productivity and human resources, he added.
As breakthrough as these tech advances have been, Greenberg is also mindful of the need to not rely too heavily on them.
One of the best parts of working in the creative industry is collaborating with like-minded individuals, he said. "If we forget to leverage video conferencing or schedule virtual brainstorming and ideating sessions, then individuals can begin to feel like they're part of an assembly line. In these cases, the technology can work against employee or team morale," he added.
The challenge, as ever, is balancing human and machine. As Greenberg put it: "We're working hard to avoid mechanistic dehumanization."
https://digiday.com/?p=397243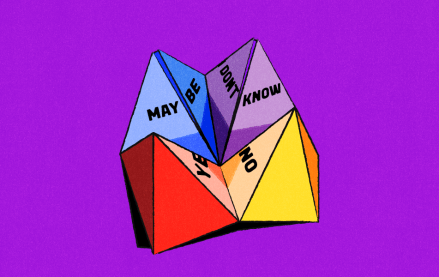 October 3, 2023 • 5 min read
•
•
Overall there's more due diligence from marketers when it comes to influencer marketing efforts now, according to marketers and agency execs, who say that there's been more rigor over the last year, and especially over the last six months.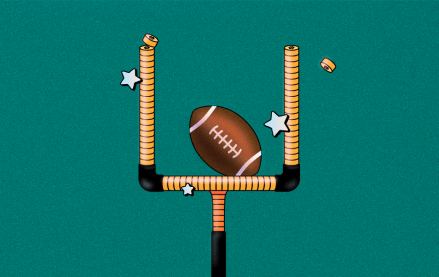 October 3, 2023 • 3 min read
•
•
The collaboration between the Los Angeles Rams and Snapchat goes back to 2020 as the Rams made became the first NFL team to conceive a Snapchat AR experience, affording fans the opportunity to virtually wear the team's recently unveiled uniform.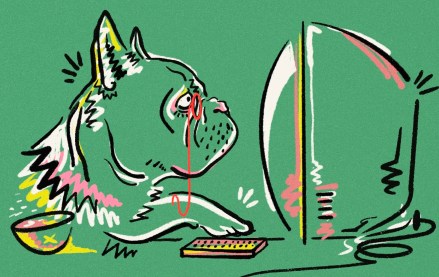 October 2, 2023 • 7 min read
•
•
When it comes to agencies, both of Meta's older sibling social media platforms may be past their primes.