What marketers need to know about Snapchat's redesign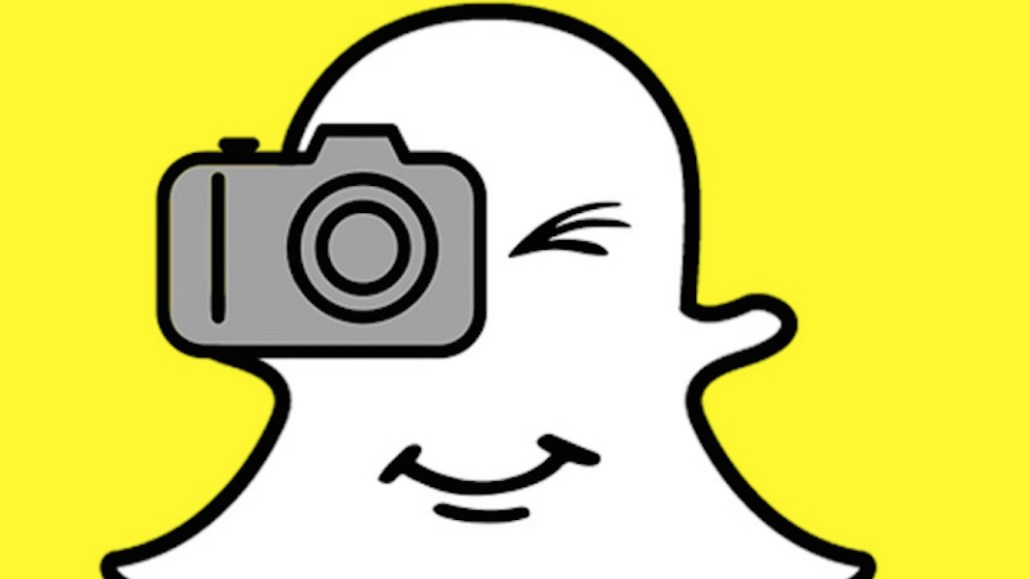 Today, Snap launched a redesign of Snapchat.
Snap announced the redesign was coming in its third-quarter earnings call on Nov. 8. Marketers have since expressed optimism about the redesign, hoping it will help grow users on the platform, which has continued to suffer revenue and user growth losses quarter over quarter.
Will the redesign live up to expectations? Here's what marketers need to know:
What's changing:
The major change of the new redesign is the separation of media from social content. To the left of the camera screen is a new Friends page. To the right is a new Discover page.
The new Discover page
The new Discover page will now include shows and content from publishers and creators, along with Snap Map, Search and Our Stories. New Snap Map tiles will occasionally appear in Discover.
The new Discover page shows content in a full-screen, vertical scroll format, where previously, the content was presented horizontally.
Promoted Stories, which launched on Nov. 24, now appear as tiles near the top of the new Discover feed.
Creators will have opportunities to monetize their content in the future like other Discover partners. Snapchatters can now subscribe to their "Official Stories" in Discover.
Snapchatters can hide content they find in Discover.
Sponsored Stories will be labeled "Ad" above the headline on the cover tile and in the top-left corner when a Story is being viewed. 
The new Friends page
The new Friends page uses machine learning to list friends users talk to the most and new chats.
The ability to manage Stories is now on the Profile page.
Every Group Chat has a Group Story option.
A new "Up Next" screen previews the next Friend's Story.
Snap Map appears more prominently. Along with being featured on the Discover page, Snapchatters will find it in Search.
What isn't changing:
Snap Ads will run on Discover and friend content.
Sponsored Lenses and filters will remain the same.
The Discover content will still be shown based on what is most relevant and interesting to the user and show new content from publishers and creators that the user can discover.
The Snapchat team still curates and moderates all promoted material.
Users can still manage their Snapchat friends through their Profile page.
What this means for brands and publishers:
Snapchat's division of social and media adds pressure to Discover partners and creators to create content users will want to seek out. Before, Discover partner content appeared directly within the Stories tab, so every time a user wanted to view their friends' Stories, they would see publisher and sponsored content. That is no longer the case. To communicate with friends, users no longer have to see Discover content. "It's really going to test publishers and brands to deliver that content experience, when users have the choice to stay within the Friends tab," said Mary Beth Keelty, CMO of PMX Agency. The same thing can be said for brands that partner with Snapchat influencers (creators), since their content will no longer be mixed in with friends.
However, the move also gives users a cleaner and friend-focused experience, allowing them to engage with the content they want to. This has the potential to calm fears about brand safety and increase platform usage and platform traffic, said Molly Schweickert, global head of digital at Cambridge Analytica. "Changes that are good for users are good for brands and advertisers," she said. "It just ups the ante for them to make good content that draws people for the content alone instead of tricking people into watching it due to its position in the interface. You return to Netflix for the content, not your friends."
The ad buyer view:
Jeremy Sigel, global svp of partnerships and emerging media for WPP's Essence: "I think it's a win for brands. The reality is the vast majority of brands want to be associated with premium content, not user-generated content. Social platforms delivered the audience, but blurred this line. Brands accepted it because they had to. By separating the social from media, the audience will still be there, and it may even be more receptive. They will be making a conscious choice to see media, which is a good thing for everyone."
Doug Rozen, chief digital and innovation officer at OMD: "By aggregating all brand content into a separate experience, it is essentially putting pressure on all performing content to be high quality. This will accelerate the need for brands and agencies to address media and message at the same time."