How marketers are distributing 360-degree videos beyond YouTube and Facebook
September 9, 2016 • 3 min read
•
•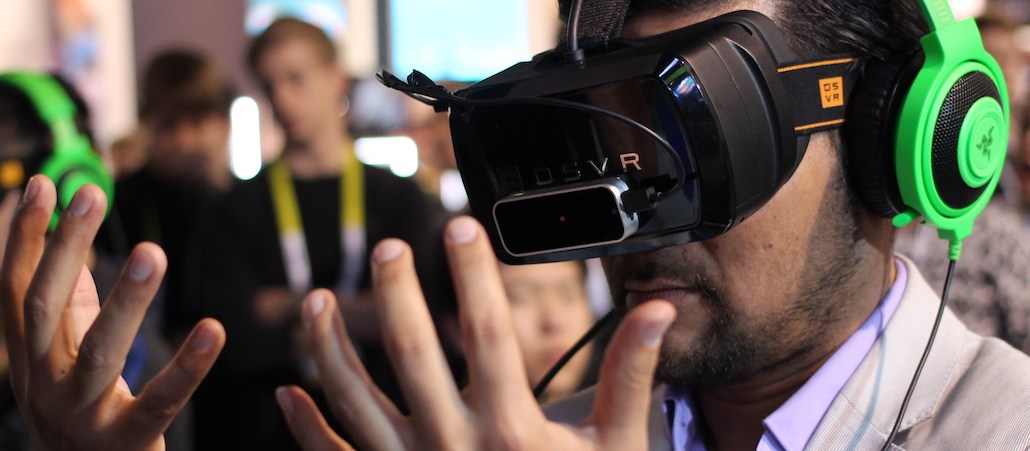 When you read The New York Times' technology section today, you will see an ad from Google at the top of the page featuring a 360-degree video clip on the left and a still image with a "Come Explore" button on the right. Clicking on the button, you will be directed to an in-browser 360-degree series titled "The Hidden Worlds of the National Parks."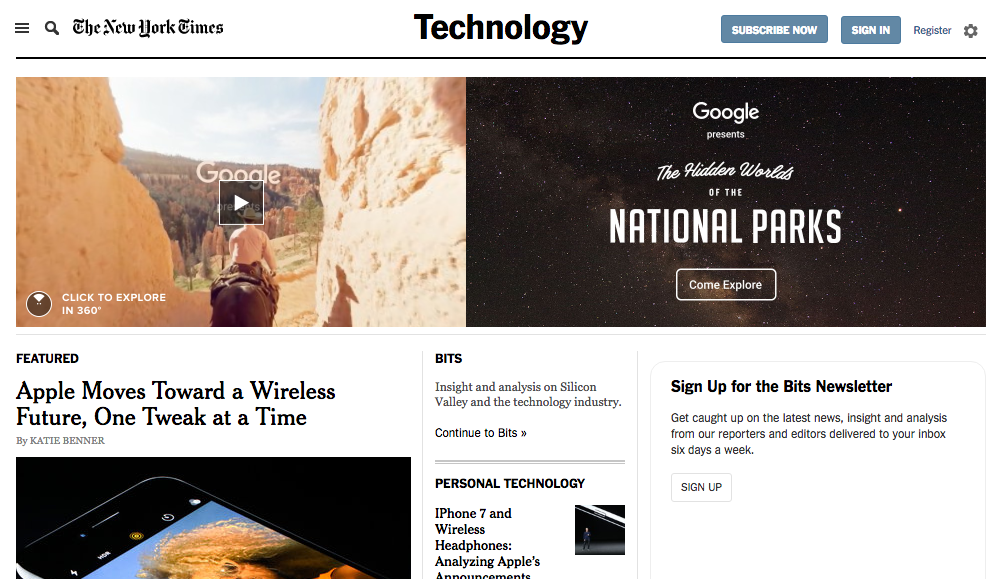 There, you can watch a glacier recede at Kenai Fjords in Alaska, fly over an active volcano in Hawaii or ride horseback through the Bryce Canyon in Utah.
This is one of the latest examples on how marketers and advertisers are tackling the distribution issue in virtual reality: pointing people to a 360-degree video experience with a teaser clip or display ad on a big publisher. Viewers don't have to buy a headset, download a separate VR app or go to YouTube.
Jack-In-The-Box, for example, promoted its Brewhouse Bacon Burger last month with a contextual ad on Twitch linking viewers back to a 360-degree video around its juicy burger. Sarah Bachman, vp of mobile strategy for Horizon Media, the agency behind Jack-In-The-Box, declined to disclose how her team measures the campaign as she is not authorized by the brand.
Still, it's unclear if serving teaser content on a major publisher can truly help brands extend the reach of their VR efforts. At the moment, there is no single scaled VR solution, so it requires a varied but deliberate distribution plan and lots of testing, said Bachman.
The prevailing approach for distributing VR content is through a mobile app like Google Cardboard or via YouTube and Facebook. The former requires downloading the app, which is an additional barrier to consumer adoption, while the latter requires embedding the content back on a website. This amounts to a broken 360-degree experience, explained Michael Rucker, co-founder and chief operating officer for VR company OmniVirt that provides the technology for the two campaigns above.
"Publishers should be able to power VR experiences right on their own media property as they have been investing in this space. But rendering a 360-degree video across all of a publisher's different platforms is a difficult technical challenge," he said.
Teaser content on major publishers aside, agency Arnold Worldwide has been testing out the organic reach of new distribution platforms like Littlstar (via an unpaid partnership) and Samsung VR (think of both platforms as the VR equivalent of YouTube) since this past April in its "Instant Caribbean Vacation" 360-degree video experience for Carnival Cruise Line.
"On these two platforms, we are focused on organic views only right now. That, in part, will help justify any paid media support we opt to put behind those platform placements down the road," said Sean Will, vp and director of digital production for Arnold Worldwide. "Content-wise, I think we need to build more embedded interactions. For example, Google has created some nice experiences with its street map technology, like the VR tour of Dublin."
Since those methods could help consumers get more familiar with 360-degree videos, brands are less hesitant to invest in VR. The distribution issue of real immersive VR experiences like Oculus Rift and HTC Vive, however, still remains unsolved, according to Dave Meeker, vp of agency Isobar's U.S. operations.
"Remember, 360 is just an entry point to VR. If a brand wants to do VR, there's no clear path to success at the moment. The question is, do I go for scale, or do I go for big impact?" he said. "We are still at an early stage, but the potential is absolutely here. We are not limited by the technology, but we are limited by the adoption of the technology."
https://digiday.com/?p=197478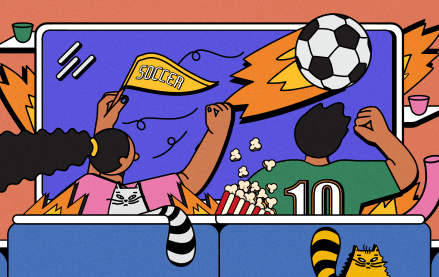 December 1, 2023 • 4 min read
Even if a game isn't make or break, sports leagues and brands want fans to be paying attention — and they're hopeful new strategies will get it.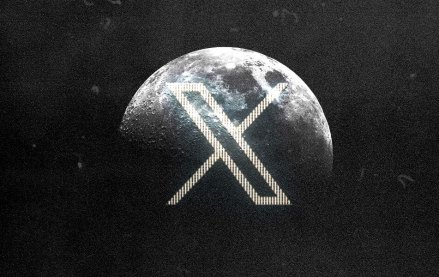 November 30, 2023 • 4 min read
In the packed DealBook conference in New York yesterday, owner Elon Musk bluntly told them to shove it.
November 30, 2023 • 2 min read
WorkTok, or CareerTok, is in full force. Combined, those hashtags on TikTok have over four billion views and it is benefiting Gen Z.