As consumers migrate to e-commerce, marketers are increasing email marketing efforts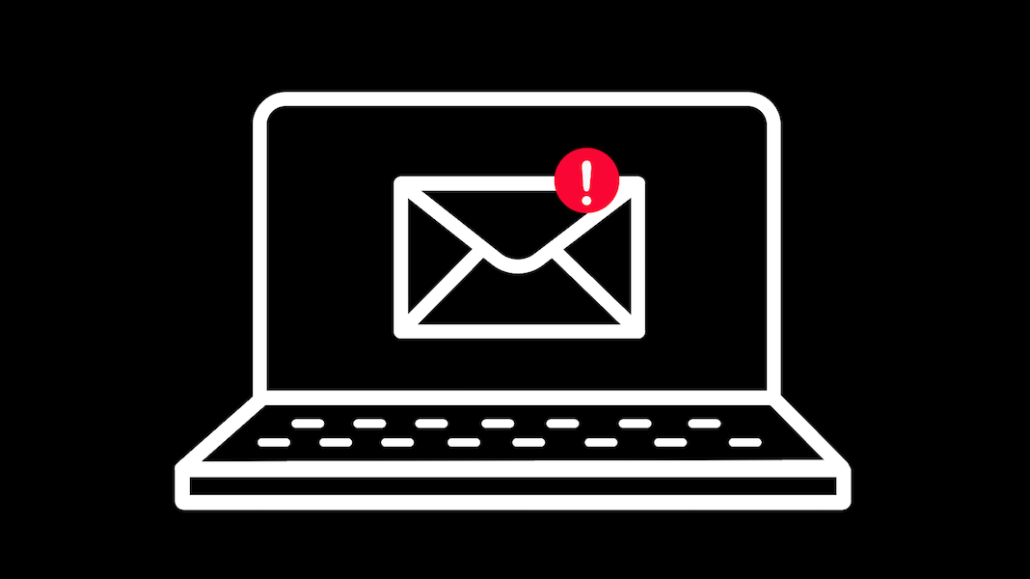 Ivy Liu
Email marketing can be tricky — an overcrowded space with overflowing spam folders and incoming emails that never seem to end. However, some brands have found a way to cut through the noise, leveraging email campaigns to connect with consumers who are spending more time online shopping than in-store.
Over the last year, children's clothing brand Joah Love leaned into becoming a direct-to-consumer brand, turning to email marketing after the coronavirus pandemic all but decimated in-store shopping. In less than a year, Joah Love grew its email subscribers from 18,000 to more than 100,000, ultimately increasing its email-generated sales, according Joah Love founder Ahyoung Stobar. (Stobar declined to provide specific details on sales growth).
"I realized more than ever how important the direct-consumer relationship is to my brand, and how valuable email subscriptions are in maintaining that connection," Stobar said.
While email marketing has been important tactic, Google's plan to rollback cookies with no alternative to track user data has put even more of an emphasis on the importance of first-party data. Brand marketers, agency execs and email marketing experts say email marketing has steadily been increasing as more and more consumers look to shop online.
"With the recently announced changes of Google advertising and the Facebook-Apple consumer privacy bickering, retailers need to recognize just how valuable opt-in channels like email are to their future online marketing success," said Greg Zakowicz, director of content at Omnisend, an e-commerce email marketing and SMS platform.
Currently, Joah Love is prioritizing automated email campaigns, high-converting welcome messages, behavior-based emails as well as browse abandonment messages, which emails online shoppers after leaving the website, prompting them to revisit their browsed items and pushes them to purchase. According to a spokesperson for the brand, browse abandonment messages accounted for 35% of Joah Love's total automated email revenue.
Prior to the pandemic, Stobar said the 13-year-old brand focused on wholesale retailers and department stores. Their digital marketing budget was all but nonexistent, reserved only for product launches and major sales. Stobar said in 2020, that digital marketing budget has significantly increased with strategy focusing on paid ads across Facebook and Instagram, Google and of course email. To diversify ad spend, Joah Love has recently started running paid ads on Snapchat and Pinterest. (Stobar declined to provide details on the brand's marketing budget).
For the cookie brand Lenny & Larry's, email marketing has always been part of marketing strategy, according to Megan Crossland, vp of marketing and innovation. But as the coronavirus shuttered retail shops and convenience stores, the brand launched a Shopify platform on its website to meet shoppers online.
Currently, Lenny & Larry's sends targeted email communications to consumers every two to three days. The brand declined to share details on its marketing budget or media spend. However, Crossland did say since the marketing team started focusing more on its email program, which has grown its user base four times over with "open rates consistently in the high teens." According to email software company Campaign Monitor, the average open rate was 18% in 2020.
"As we shifted into our new Shopify platform, and [with] consumers increasing their online shopping, we increased our email marketing efforts to drive to our new e-commerce platform," Crossland said.
With its newly launched e-commerce platform, Lenny & Larry's is aiming to grow it's online shopper base by a million users this year, Crossland said, and they're counting on email marketing to get them there.
"We can start to directly marketing to people and that's kind of what we've done through some of our email campaigns," she said. "So we're going to continue to build on that this year and next year."
As far as Kelly Merkel is concerned, vp of publisher development for CJ Affiliate, an affiliate marketing network, the increased focus on email marketing is here to stay. With the pandemic lockdown and increased screen time, society has migrated to e-commerce and email offers "an important, frequent and direct line of communication with consumers."
"We've seen a dramatic increase in interest in performance-based marketing due to the pressures of the pandemic, with email being a core offering of many of our publisher partners," Merkel said.
The key is to deliver messages that consumers actually want to hear, said Merkel, adding that mail marketing is a two-way street. If done correctly, email marketing publishers provide value to their consumer in the form of coupons and news updates. And on the other end, brands accomplish their first-party data collection, website traffic and sales goals, Merkel said.
"This increased, accountable investment, plus the added consumer value, means staying power for email distribution within the channel."
Access exclusive marketing insights and analysis from Digiday. Apply to join the Digiday Research Panel.
https://digiday.com/?p=401637