'Makes us more nimble': Why DTC shaving brand Harry's has bolstered in-house capabilities, is focused on organic social content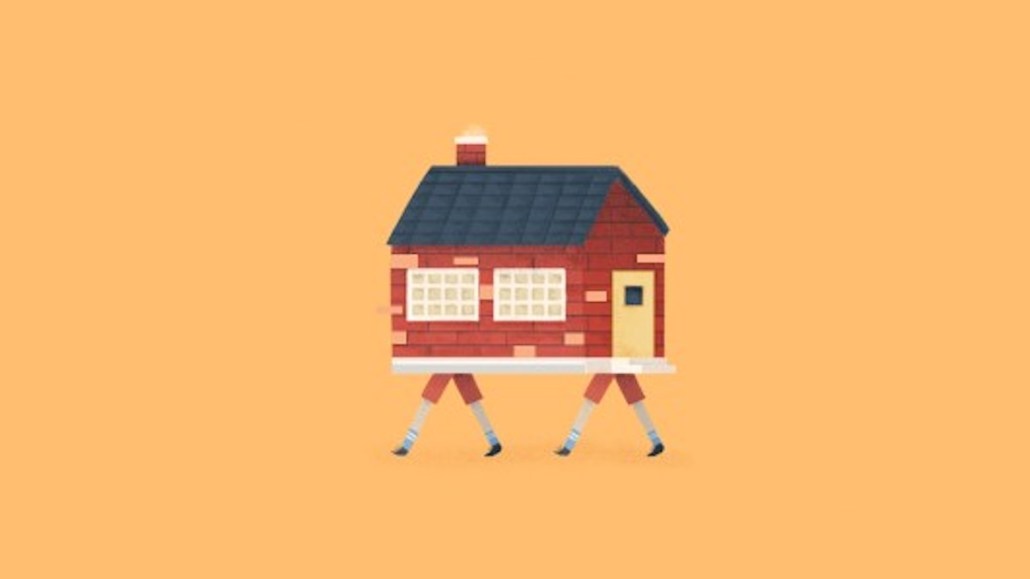 Last fall, direct-to-consumer shaving brand Harry's grew its in-house capabilities, adding an in-house studio with a full-time in-house photographer to its staff. The company did so as it has been spending more time on its organic social content, creating content specifically designed for the channel — i.e. something designed for TikTok or Instagram that would fit the kind of content that's posted there – rather than posting something that's one-size-fits-all.
"It makes us more nimble, it saves on cost and brings higher quality [to our content as well as allows us] to iterate more in-house," said Marina Cashdan, head of creative and comms at Harry's. "We don't want to just drop a product image on every touchstone that's the same but telegraph the content for each channel and audience."
The in-house team is composed of 13 creatives including project managers, operations, producer, production leads, an in-house photographer, copywriters, designers, art directors, as well as five people handling communications for the company. Harry's, founded in 2012, has had an in-house creative team since its inception. While the team handles everything from physical packaging to organic social media to partnerships to digital marketing content the company will tap agency partners and freelancers as needed.
Bolstering the in-house team's capabilities with an in-house studio is a "sea change" for the brand that will allow it to be more nimble, explained Cashdan, adding that there's been packaging updates and various other innovations lately. The studio now allows them to "iterate on art direction," said Cashdan, as well as "tailor [content] more for our dot com, social, we don't want to just drop a product image in every touchstone that's the same but telegraph for each channel, audience."
That tailored content has helped Harry's in its effort, over the last year-and-a-half, to shift its social presence and lean into more organic social content that feels native to the platform that it is on. "The reality is that so many consumers now will go to Instagram first," said Cashdan of the company's need to lean into organic content across various social platforms now. "Different from the website, it brings out the personality, values of the brand."
It's unclear how much Harry's has invested in its in-house agency or its content studio as the company declined to share those figures. The company also declined to share how much it is spending on organic content or its media budget. That said, Cashdan did share that Harry's is "investing much more in organic social but also investing in paid channels" and that it isn't "moving [dollars] from paid to organic."
During the first two quarters of 2022, Harry's invested $30.6 million in advertising placements, per Kantar's data, which also found that Harry's invested $46.9 million throughout 2021. Those figures exclude spending on social media channels as Kantar doesn't track social spending.
As for strategy, Harry's in-house team maintains a pre-planned social content calendar to engage its audience but doesn't dictate a set cadence of posts each week. The team focuses content around major brand initiatives, launches, cultural moments as well as lighthearted content that reflects the brand's personality.
"For example, most recently we leveraged our Instagram to provide a behind-the-scenes sneak peek of our Pride campaign a few days before it officially debuted," said Cashdan in an email. "We continue to engage with our community via posts and comments as they interact with that content."
Building out a studio in-house and focusing on organic social content makes sense to Eunice Shin, partner and global head of direct to consumer at Prophet, a growth strategy consulting firm, as thriving DTC brands focus on "content, community and commerce."
"Today's DTC world has shifted to a little more of an on-demand approach," said Shin. "Brands have to have creatives, writers, photographers, all filling the content engine. They need to be giving customers a reason to come back with new imagery, content, etc. It can't feel static and the same all the time. It has to feel fresh and new on an ongoing basis. Bringing that capability in-house makes it easier for those driving performance marketing, have a consistent voice and brand story."
That said, Shin cautioned that the approach only works if the in-house team is capable of telling the right brand story for that brand and that brand's community. "If your team doesn't do the right job, not effectively telling a story [that can be a problem]," said Shin. "But if there's a team that understands north star then it's great."