'Live with low-level fear': U.S. ad agencies and immigration lawyers say visa suspension 'unnerving' international talent
June 24, 2020 • 5 min read
•
•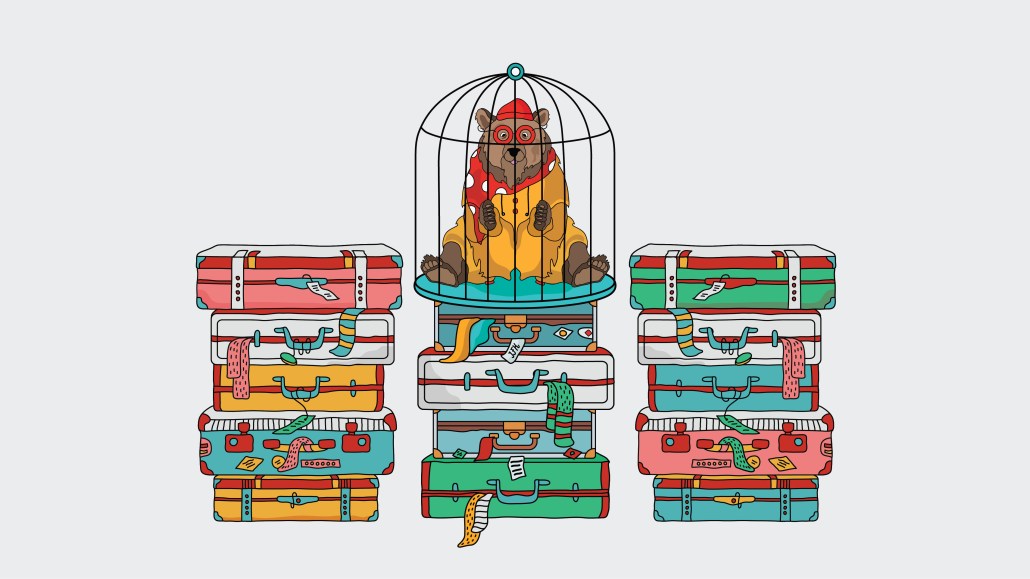 On Monday, President Trump suspended new work visas for foreign-born talent in certain fields until at least the end of the year. The president did so with a new proclamation, which goes into effect today, in a move that's purportedly meant to temper unemployment for Americans as the economic effects of the coronavirus pandemic continue.
For U.S. advertising agencies, which have long relied on foreign-born talent, the decision creates new hurdles for those in the midst of adding foreign-born employees via the H-1B visa or transferring executives from overseas to the U.S. via the L visa. Those employees could be facing a limbo of sorts until the order, which puts a pause on new applications, is lifted. The order should not have an impact on agency staffers who are currently on visas.
Even so, "it's going to have a dramatic impact on agencies and every company that hires outside of the United States," said Mark Koestler, partner and co-chair of business immigration for New York City-based law firm Kramer Levin Naftalis & Frankel. For agencies, that dramatic impact will be that they are prevented from bringing on new foreign-born talent seeking H-1B visas as well as from bringing c-suite executives from abroad to the U.S. Koestler works with U.S. ad agencies as they bring in foreign-born talent to the U.S. via H-1B, L-1 and O-1 visas (the O-1, which is often used for creatives who prove "extraordinary ability," is not impacted).
While agencies have faced more scrutiny and longer wait times for visas and green cards under the current administration, the new order could now make some agencies think twice about hiring foreign-born talent for open positions, according to agency executives. "It definitely gives you pause," said one media agency executive of considering hiring foreign-born agency talent now. "Do you want to go through over that hurdle?"
That said, some agencies had already put hiring freezes in place weeks ago to manage the economic fallout from the pandemic.
"With the U.S. unemployment market as it is, this decision doesn't materially affect our current recruitment thinking all that much," said Mark Pytlik, CEO, Stink Studios. "If this initiative extended into next year, though, it might well impact us, particularly in the tech department. We've historically had many different nations represented at Stink Studios, and that diversity has always made us better and the work stronger."
The order has made hiring and visa processes that were already in the works difficult. Koestler was working with an agency to bring over a "very senior person in the fall but now because of this ban on the L visas that agency won't be able to do that," said Koestler, adding that large agencies and holding companies won't be able to transfer overseas executives to the U.S. due to the proclamation.
Aside from C-suite executives abroad, for shops that were already in the process of adding art directors, copywriters or other foreign-born talent outside the U.S. via the H-1B, this order creates a new headache. "If they filed [the paperwork already] and even if the case gets approved they won't be able to come in because of this ban," said Koestler, adding that it's a different story for foreign-born talent on visas in the U.S. "It doesn't impact people who are in the U.S. today. Valid visas won't be affected."
It's also a problem for foreign-born talent already in the U.S. looking to get approval for new H-1B visas. At Dallas-based media agency Arm Candy, an employee, who had been on a student visa and is currently in the process of securing an H-1B visa, is among the foreign-born talent in the U.S. navigating the situation. While the agency's lawyers have assured the shop that it's likely to continue smoothly, the uncertainty can be hard to deal with.
"The H-1B process is already difficult without all of this," said Lauren Miller, COO of Arm Candy, who has been spearheading the process for the shop. "It breaks my heart for our employee who doesn't know what's happening. We think it's going to be OK [and we'll be approved] but there's always a caveat. With this administration we never know what's coming down the pike."
The Arm Candy employee isn't alone. Foreign-born agency employees on visas say that the order adds another layer of stress to an already difficult situation.
"This administration's general hostility towards immigration does create a lot of uncertainty and anxiety amongst employees who are on visas of different kinds, myself included," said Stink Studios' Pytlik. "Most visa holders I've talked to have just learned to live with a low-level fear that maybe their visa class/visa situation might be the next to be scrutinized or impinged upon in some way."
The stress can be particularly acute for foreign-born agency employees on visas who were recently laid off or furloughed because of coronavirus. For one creative on an O-1 visa who was recently laid off, knowing that there's more scrutiny than ever with the visas is "unnerving." While her O-1 visa is not impacted by the order, "a visa transfer is never guaranteed," she said. Still, she's hopeful the awards she's won since she last applied for a visa will help bolster her case for a visa transfer and allow her to stay in the U.S. should she be hired by another U.S. agency soon.
Overall, agency execs and immigration lawyers are worried about the short-term and long-term impact of the order.
"The Trump Administration has clearly decided that scapegoating immigrants and global talent is their best re-election strategy," said Steve Navarre, principal attorney at Chicago-based law firm Navarre Law, who works with ad agencies on immigration applications. "There is serious concern that this may not be the end of their actions to further isolate the United States. Because of this, we are recommending that people working in the U.S. on temporary work visas not travel internationally."
https://digiday.com/?p=370948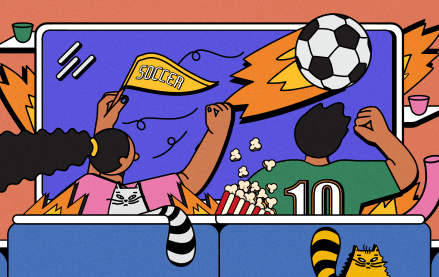 December 1, 2023 • 4 min read
Even if a game isn't make or break, sports leagues and brands want fans to be paying attention — and they're hopeful new strategies will get it.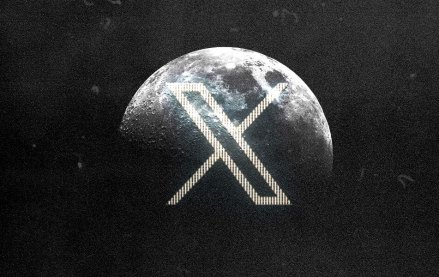 November 30, 2023 • 4 min read
In the packed DealBook conference in New York yesterday, owner Elon Musk bluntly told them to shove it.
November 30, 2023 • 2 min read
WorkTok, or CareerTok, is in full force. Combined, those hashtags on TikTok have over four billion views and it is benefiting Gen Z.