Life After Advertising: Droga5 creative duo went from pitching clients to brewing beers
March 9, 2018 • 4 min read
•
•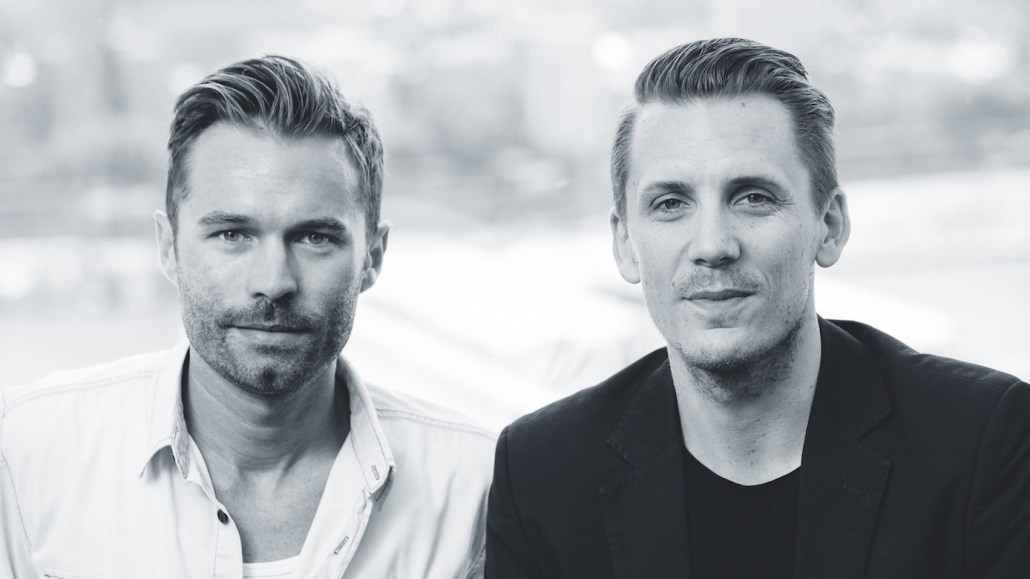 In our series "Life After Advertising," we share the stories of past advertisers who endured the long hours in the industry and have emerged in a new career, perhaps a little worn, but mostly unscathed and living new dreams.
Nathan Lennon and Dave Gibson once worked together as creative directors at Droga5 in New York. But in April 2017, the creative duo, both from Australia, left the industry and moved to Sydney to start Hawke's Brewing Co., an independent beer company inspired by Bob Hawke, a former prime minister of Australia.
Lennon, 40, and Gibson, 39, manage a staff of six at Hawke's, which produces beer for around 500 bars, clubs, restaurants and liquor stores in Australia. We spoke with Lennon and Gibson about their journey to following a new dream. Answers have been condensed for clarity.
What gave you the idea to start a brewing company?
Funnily enough, the idea came when we were sitting in our office at Droga5 in New York. It was Jan. 26, 2015, which is a bank holiday in Australia called Australia Day. Australia Day is usually enjoyed by taking a day off work and downing a few beers in the sun with your mates. Instead, we found ourselves working our tails off inside a Wall Street office, with the East River freezing over outside. We were understandably a little homesick.
We got to talking about who, if we were back in Australia that very moment, we'd most like to have a beer with. We simultaneously said, "Bob Hawke." We then thought, "What would an Australian beer company with Bob Hawke at the helm actually look like?" Bob was 85 years old at the time, so we knew he wasn't going to just wake up one day and do it. So we asked ourselves, "Do you reckon the ex-prime minister of Australia would let us do it?"
What about Hawke made you think he would be the perfect muse for a beer company?
His pop-cultural claim to fame is his ability to drink a beer quicker than just about anyone in the country. More importantly, Bob Hawke is widely considered one of Australia's greatest prime ministers. He has an authenticity you just don't see in today's politicians. We knew that the values he embodies still resonate today, perhaps more than ever, and are well-suited to building an Australian beer company and brand.
Why did you leave advertising to start your own company?
We knew very little about how to run a beer company, but we knew we liked the idea of it — what Aussie guy doesn't? We felt confident that with our background in advertising, we could at least position and grow a brand like this in the Aussie market. We probably left advertising at the worst time, when the best opportunities were still ahead of us, so truthfully, we may have very well continued in advertising in some form, had Bob not given us his blessing to start Hawke's Brewing Co.
How did you go about getting that?
We were put in touch by a mutual acquaintance. Bob seemed interested, so a few months later, we hopped on a plane to Sydney and took a meeting in the former prime minister's kitchen. Not his boardroom, his kitchen.
What happened?
We were obviously well-prepared, but utterly petrified. Bob had always been a hero to us, so we were starstruck. It took us about 15 minutes of pitching before he stopped us short and literally said, "I'd be a bum if I said no."
What skills have you learned from advertising that you still use today?
One of the most valuable skills advertising gave us is adaptability. Running a company means you're putting out fires 24/7. In advertising, a problem isn't a problem — it's an opportunity. We're thankful we went through all of the shit we did when we were in advertising because we are now carved out of rock. Well, malleable rock.
How is it working with a colleague that you have known for a long time?
A huge advantage. We've developed a lot of trust in each other, and we know that no matter how hard things get, we can always work through it as a team.
What do you miss about advertising?
The culture, the people and being able to work with extraordinary talent. We also miss delegating work. We have to wear all of the hats, so it's time-consuming.
What don't you miss about advertising?
We don't miss the fact that the boss isn't down the hall from us anymore. It's all ours, for better or worse. It's liberating.
What would you say to others who are thinking about leaving the industry to pursue a new dream?
We see lots of agency people, and especially creatives, daydream about life on the outside. If you're going to leave the cushy world of life as an ad creative, do it with the intention of never turning back. Life's short. Plus, you have an amazing career to fall back on if things don't work out.
https://digiday.com/?p=278920
October 4, 2023 • 7 min read
•
•
There are still those who believe that AR has a place in the marketing funnel, however big or small right now.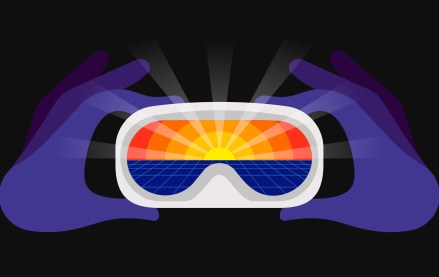 October 4, 2023 • 3 min read
•
•
With Pokémon Go revenues falling year-over-year, Niantic, its developer, is looking beyond its popular augmented reality game to generate profits.
October 3, 2023 • 2 min read
•
•
In episode four of the "Is This The Metaverse?" narrative podcast, Glossy international fashion reporter Zofia Zwiegliska spotlights the brand opportunity when it comes to fashion in the metaverse.